Commissioners: You may now upload a custom page header and custom colors to your fantasy league. Commissioners go to "Commmissioner->Manage League" on your menu and use the "League Identity" page to up load your custom header. Check out our gallery of stock images you may use. Images that are 1000x150 in size will work best. An examples are below: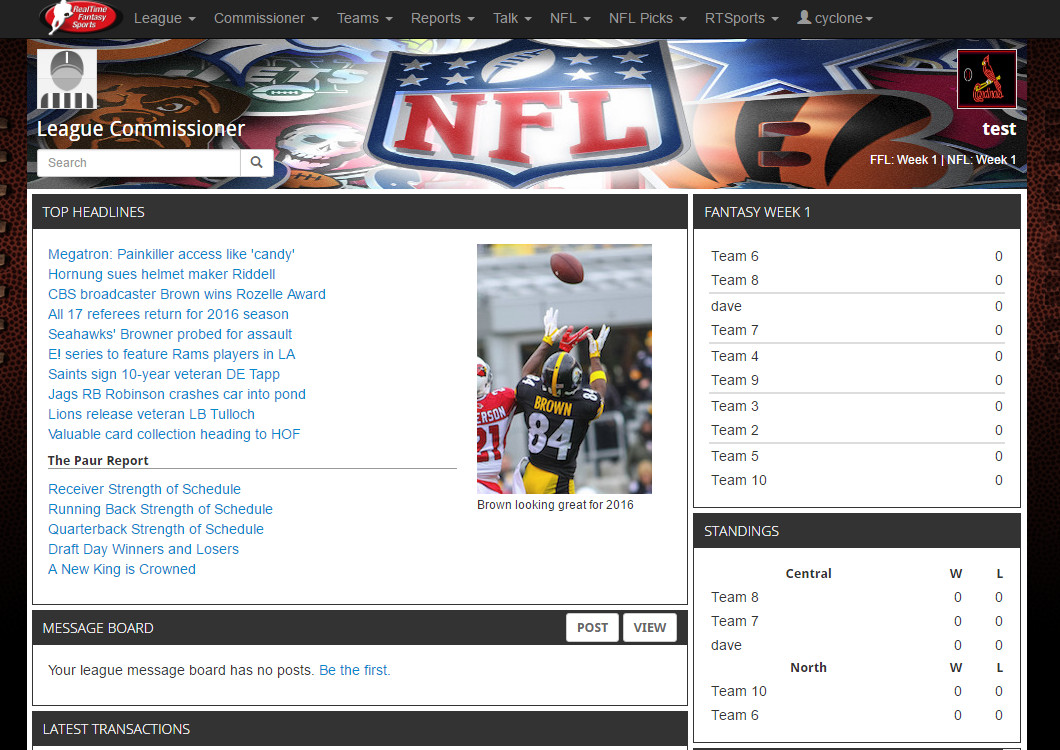 ---
Please let us know if you have any questions or comments via email or phone at 636-447-1170.
Just in time for Christmas, get custom gear from Matthew Berry's Fantasy Life line. Customize a shirt to your fantasy team or your favorite fantasy broadcaster.