Thu May 3, 2012 12:30pm
By the National Football Post

Junior Seau was more than one of the greatest linebackers anyone ever has seen. He was a National Football League icon, a larger than life presence, an ambassador for Southern California and a man who touched many, many lives.
His passing sent shock waves through San Diego and the entire NFL. These were some of the reactions heard at the National Football Post.
Joe Pascale, Seau's defensive coordinator in San Diego 1997-2001:
"He was a special person, a unique guy. He was the ultimate pro. He studied hard. Every time I went to work he was there before me watching film, studying keys. He practiced hard every day, sometimes to the demise of other players on the field. He practiced so hard he could be disruptive. He covered the whole spectrum of what a pro should be.
"The biggest thing about him is when the game was on the line, he wanted to be the guy to make the play.
"I always used to tease him about what he would do after football because he just thrived on the competition. He played as long as he could. We all have to find a way to adjust to the lack of competition.
"He had so much going for him, so many people proud of him and he did so many good things for so many people, it's a shame he felt so alone, if that's how he felt."
Dave Wannstedt, Seau's head coach in Miami: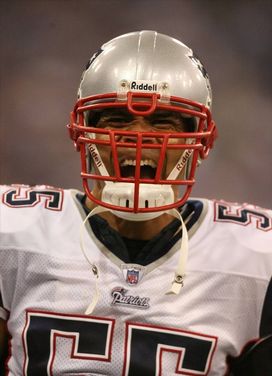 Junior Seau had an infectious spirit.

"When we made the trade for him we had a pretty good team. It didn't take him one day of being there and you could feel a renewed energy, his spirit. You could sense it on the practice field in the meeting rooms, in the weight room and even at charity functions. He brought something that made a difference in all areas of our team. His attitude was contagious. We used to kid about who would be the first to make the coffee. He was usually the first one in the weight room, and he would make it. This is so sad, so shocking.

"One of the first times I met with him he wanted to know our complete schedule for the year, the bye week, offseason workouts. He wanted to book all his flights so he could get home to see his kids as much as he could. It was about every other week he would go to San Diego and take the red eye in order to be back for practice on Wednesday. That's a thought I will always have about him—his dedication and love for his kids."


Jim Trotter, former Chargers beat man and current Sports Illustrated writer:

"There is no question he is one of the most gifted players I've ever seen. My remembrances of him go beyond that. I always used to tell him his most lasting legacy will be what he does off the field. His foundation in San Diego had an impact on so many people. It dispersed more than $ million to the youth of San Diego. That's powerful.

"When I took over the beat, he didn't know me from Adam. The first day I walked in the locker room, he saw me and called me over. He said, 'If you ever need anything, call me. Here is my number.'

"Being a cynical reporter, I wondered if I was being set up. I learned he was sincere. He helped me understand the culture of the locker room and the NFL. People thought he was feeding me information about the team. But the truth is he gave me very little of that kind of information. He was very protective of his teammates and the organization. But he did help me understand the game, and the culture of the NFL. I don't think I'm at Sports Illustrated if he didn't help me be a better reporter."

Tim Dwight, former teammate:

"When I think of him on the field, I think of his tenacity, his balls to the wall style. Just a hell of a player. Off the field he was one of the nicest guys you could meet. He was always happy and would make everyone feel good. He was a guy everybody could count on and call a friend.

"You wonder what was going on, how he could have gotten to that place. You wish somebody could have stopped him.

"He was the San Diego Chargers ever since he put that helmet on. When you played against the Chargers, you did not want to come across the middle of the field and have 55 put his helmet in your back or your chest. Then when I became his teammate, seeing how he prepared the game was eye opening.


Shaun Gayle, teammate of Seau's and of Dave Duerson's:

"It mirrors the situation with Dave. Guys who play this game, they have a lot of pride. They don't want to reach out and get help, even though they may really need it.

"The thing about Junior that stood out is he was one of the most confident people I ever met. He exuded confidence. He is the type of guy who made things happen easily. He always found a way to make things work. Dave was the same kind of guy.

"I think he went through a stage a lot of guys go through if football is very important to them. He wanted to get involved in something that could replace football."

Dan Pompei covers pro football for the Chicago Tribune. Follow him at twitter@danpompei

Follow @footballpost on Twitter for the latest news