Pitching Primer: Week 9
Fri May 17 11:02am ET
By MIKE BARNER
Contributing Writer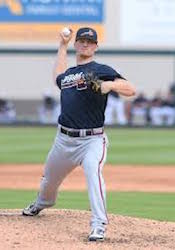 Soroka becoming a star
It's hard to believe that we are over a quarter of the way through the baseball season already. There have been several surprising starts on the pitching side of things, as well as some key injuries that have had major impacts across the fantasy landscape. As we turn our eyes towards Week 9, let's discuss five two-start pitches and decide whether to start or bench them based on their matchups. Unfortunately for those looking for streaming options, there really aren't any great two-start pitchers to get excited about that are still available in the majority of leagues.
Patrick Corbin, Washington Nationals: at NYM, vs. MIA
Even though the Nationals lost Bryce Harper during the offseason, they made a key move for their starting rotation by signing Corbin, who was coming off of an excellent '18 campaign in which he recorded a 2.61 xFIP and a 1.05 WHIP. The most exciting improvement for him came in the strikeout department since he recorded a 30.8 percent strikeout rate. To put that into perspective, he has a 22.8 percent strikeout rate for his career.
Corbin has continued to keep things rolling with his new squad, posting a 3.54 xFIP, 1.04 WHIP and a 29.2 percent strikeout rate through his first nine starts. His first start of Week 9 comes against a Mets lineup that is loaded with left-handed hitters. Considering his career .287 wOBA allowed to lefties, look for him to start things off with a strong start. His second outing doesn't get much better against the Marlins, who have scored by far the fewest runs (105) in the league.
Mike Soroka, Atlanta Braves: at SF, at STL
The Braves have a lot of promising young pitchers in their organization with Soroka being arguably the most exciting of them all. Although he had a 1.44 WHIP in his first taste of big league action last year, his 3.63 xFIP indicates he didn't pitch that poorly. His numbers are out of this world so far in 2019 with him recording a 0.98 ERA across six starts. He has been aided by a .230 opponents' BABIP, but he has a 3.95 xFIP and hasn't allowed a single home run through 32 2/3 innings.
There's no reason to take Soroka out of your lineup, especially with his first start of the week against the Giants. They are in the bottom-third of the league in runs scored, home runs and OPS. While the Cardinals have some potent hitters, Soroka threw seven shutout innings against them his last start, so don't let them scare you away.
Luke Weaver, Arizona Diamondbacks: at SD, at SF
Weaver had a rough campaign with the Cardinals last year, finishing with a 1.50 WHIP and a 19.9 percent strikeout rate. His lack of strikeouts were especially surprising since he had registered 117 strikeouts across 96 2/3 innings the previous two seasons. With the Cardinals looking to upgrade at first base, they ultimately decided to include Weaver in a trade to the Diamondbacks that brought them back Paul Goldschmidt.
The change in scenery appears to have done wonders for Weaver, who has a 3.68 xFIP and a 1.11 WHIP through nine starts. He's also found his strikeout grove again with 55 of them through 51 1/3 innings. It doesn't get much better for him than the two teams that he'll be facing this week. Not only have the Giants been awful, but the Padres are in the bottom-third of the league in runs and OPS. They've also struck out the third-most times (425), so make sure Weaver is locked in your lineup.
Chris Archer, Pittsburgh Pirates: vs. COL, vs. LAD
The trade that sent Archer to the Pirates has looked like a big mistake in the early going. Archer has started to see his production decline, especially in the strikeout department. After finishing with a strikeout rate of at least 27.4 percent in three-straight seasons, he recorded a 25.4 percent mark in 2018. This year hasn't been any different with his 25.6 percent strikeout rate. Meanwhile, Tyler Glasnow and Austin Meadows look like star building blocks for the Rays.
Another problem for Archer has been his rising WHIP, which stands at 1.40 through his first six outings. While he will have the benefit of facing the Rockies at home instead of at Coors Field, they still have some dangerous hitters in their lineup. His second start against the Dodgers could be a disaster considering they have the fourth-highest OPS (.796). The first time he faced them this season, he allowed six runs across four innings. While there might be weeks down the road in which he is worth starting, this likely isn't one of them.
Domingo German, New York Yankees: at BAL, at KC
At first glance, German looked disastrous last year with his 5.57 ERA. However, the underlying numbers told a different story. He missed plenty of bats with his 27.2 percent strikeout rate and his xFIP checked in at 3.94. With the Yankees suffering key injuries to their starting rotation, they were forced to rely on German right out of the gate this season.
Their faith in German has been rewarded with him winning eight of his nine starts. Not only is he racking up victories, but he's recorded a 2.50 ERA and a 0.95 WHIP. Although his .225 opponent's BABIP likely won't hold up, his 3.85 xFIP and 26 percent strikeout rate still leave him with plenty of upside for a two-start week. When you factor in the lack of weapons that both the Orioles and Royals have in their respective lineups, German is a must start.
Mike Barner has been covering fantasy sports since 2007. His work has appeared in Sports Illustrated, Yahoo, SportsLine and RotoWire. Mike was also a finalist for the 2018 FSWA Basketball Writer of the Year award. Follow Mike on Twitter @rotomikebarner.