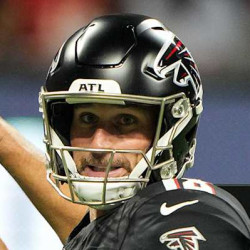 Free agent quarterback Kirk Cousins will be the most highly sought after free agent and the New York Daily News reports the Jets would "absolutely love" to sign Cousins, but that they will not "give him a blank check." Reporter Manish Mehta calls the idea that the Jets would give Cousins $60 million in the first year of his contract "beyond ludicrous." Mehta says the Jets "are not going to try to bring (Cousins) aboard by any means necessary." The Jets have roughly $90 million in cap space, but the $60 million number was always fanciful, as a player's second-year cap hit must be at least 50 percent of the first. That would mean the Jets would have to commit $90 million of Cousins' mega contract to 2018-19. Despite Mehta's report, it is still quite possible the Jets are willing to go above and beyond anyone else to land the former fourth-rounder.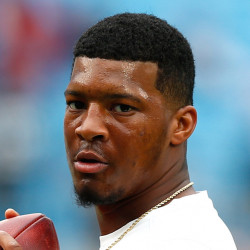 The Tampa police said that the case involving Tampa Bay Buccaneers wide receiver DeSean Jackson's vehicle that was found crashed with bullets and marijuana is currently inactive. The police don't have any witnesses or evidence to place the driver behind the wheel at the time of the accident. D-Jax said he wasn't driving the car, but it looks like there isn't enough evidence anyway for him to be charged with anything. That's good news, as Jackson was a fantasy disappointment in his first season with the Bucs, catching only 50 passes for 668 yards (career-low 13.4 yards per reception) for three scores in 14 games. It didn't help that quarterback Jameis Winston missed a chunk of time with an arm injury, but Jackson's stock is down entering 2018 in his age-32 season.
Graham Gano
Feb 22 2:20pm ET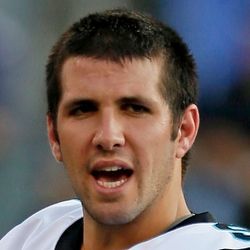 The Carolina Panthers are more likely to put the franchise tag on place kicker Graham Gano than offensive guard Andrew Norwell. Gano has been the team's kicker for the last six seasons, and he made 29 of his 30 field goal attempts in 2017, including 10 of 10 from 40 to 49 yards out. However, he missed his only opportunity of 50-plus yards, and he's made 17 of his 31 attempts from 50-plus yards in his career. While Gano doesn't have the strongest kicking leg, he's been consistent for fantasy owners and could have more opportunities for field goals with new offensive coordinator Norv Turner emphasizing stretching the field.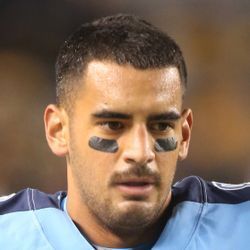 Tennessee Titans offensive tackle Taylor Lewan is entering the final year of his deal and will play on a fifth-year option worth $9.34 million if a long-term deal isn't reached. Former NFL agent Joel Corry said the Titans "may have to set the market at offensive tackle" with a long-term deal for Lewan, who is 26. Chiefs offensive tackle Eric Fisher signed a four-year, $48 million extension with $40 million in guarantees in 2016, and Corry said Lewan is much better than him. Russell Okung (four years, $53 million) is currently the highest paid offensive tackle in the league, so the Titans will have to go higher than that. Lewan has made two straight Pro Bowls and has proven to be one of the league's best left tackles since he was drafted 11th overall in 2014. Locking Lewan up will go a long way toward protecting quarterback Marcus Mariota for the future.
Matt Bryant
Feb 22 1:10pm ET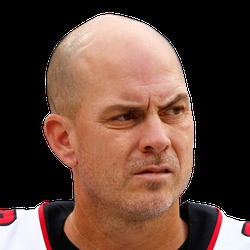 Atlanta Falcons impending unrestricted free-agent place kicker Matt Bryant, who made $2.75 million last season, told his agent, Jordon Woy, that he's already had multiple contract talks with the Falcons. Atlanta wants Bryant back, and the feeling is mutual on his part. Bryant will turn 43 in May, but he made 88.1 percent of his field goals in his nine seasons with the Falcons, including 78 percent from over 50 yards. He currently holds the franchise record with 1,029 points. Despite dealing with various injuries the last several seasons as he ages, Bryant thinks he has plenty left and isn't worried about his body breaking down. There certainly is injury risk with Bryant, but as long as he's on the field and active, he'll be a fantasy viable booter, especially in an offense that remains productive.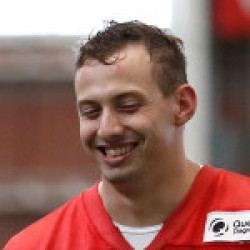 New York Giants quarterback Davis Webb, who was drafted in the third round under former general manager Jerry Reese and head coach Ben McAdoo, has spoken with new GM Dave Gettleman and new head coach Pat Shurmur and has stated his case to be the future signal caller once Eli Manning is done. "I think there are enough people around the facility that believe in me and believe in my work ethic and believe in my ability to play quarterback one day for this franchise," Webb said. With the second overall pick in the draft, the Giants could select a successor to the 37-year-old Manning or go in another direction and see what they have in Webb. The young quarterback continues to work out and has already started throwing. However, he did nothing to impress with his work ethic in his rookie year, and he didn't see the field at all in a regular season game. The jury remains out on Webb for now.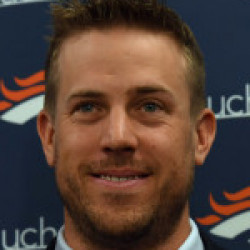 New Minnesota Vikings offensive coordinator John DeFilippo praised impending free-agent quarterback Case Keenum. "Case brings a lot to the table. He's athletic, you can change the launch point with him; he had a great deal of production this year, no doubt," DeFilippo said. "The thing you look at is does your quarterback win football games? Case Keenum helped this football team win a lot of football games last year." Whoever ends up starting at quarterback, DeFilippo said they will mold the offense to his strengths. Keeping Keenum would make plenty of sense after the season he had in 2017, but the Vikings first choice will likely be Washington Redskins impending free-agent quarterback Kirk Cousins. DeFilippo also had good things to say about Sam Bradford, but injuries continue to plague him.
Adam Vinatieri
Feb 22 12:40pm ET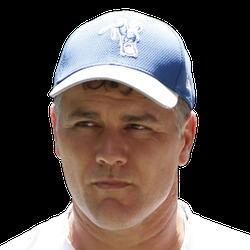 Former free agent kicker Adam Vinatieri has signed a one-year deal to stay with the Indianapolis Colts, per NFL Insider Adam Schefter. The Colts resigning Vinatieri makes sense, as he was one of the most consistent players on the roster in 2017 despite the team's offensive troubles. The 45-year-old Vinatieri is only 58 points shy of passing Morten Andersen for the top spot on the NFL's all-time scoring list, meaning he has a lot to play for and could be a sneaky good kicker play in the upcoming fantasy season should the offense manage to prosper under new head coach Frank Reich.
Patrick Robinson
Feb 22 11:50am ET

The Philadelphia Eagles may let impending free agent cornerback Patrick Robinson walk this offseason. Robinson was signed to a one-year, $1 million deal last offseason and had a career year for the world champion Eagles. He'll be looking for a much bigger contract this time around, and Philly simply doesn't have the cap space to realistically work anything out. Robinson is 31, but he should be one of the top defensive backs on the market.
Matt Bryant
Feb 22 9:33am ET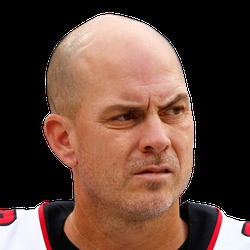 Atlanta Falcons impending free-agent PK Matt Bryant said there is mutual interest in returning to the Falcons.
Pittsburgh Steelers WR Eli Rogers (knee) said he's off crutches as of Wednesday, Feb. 21.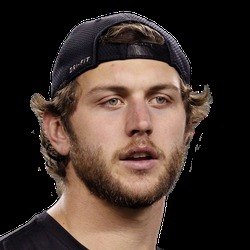 Cincinnati Bengals TE Tyler Eifert is 'unlikely' to be re-signed by the team, according to Paul Dehner Jr. of the Cincinnati Enquirer, who believes someone would be willing to pay up for his services, even if it's on a 'prove-it' type deal.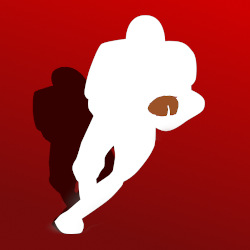 Denver Broncos QB Chad Kelly has been working out under the supervision of retired QB Phil Simms. The second-year quarterback is now healthy after being out for his entire rookie season due to pre-existing injuries and is preparing for his chance to compete for the starting job in Denver.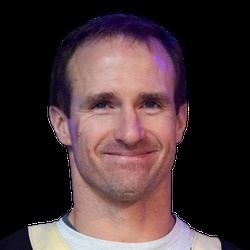 New Orleans Saints QB Drew Brees' representatives are expected to meet with the team at the upcoming NFL Scouting Combine 'to try to hammer out what is potentially a short-term deal,' according to Ian Rapoport of NFL Network. It is expected that the two sides find 'common ground' on deal that will fall between $20 million and $25 million annually.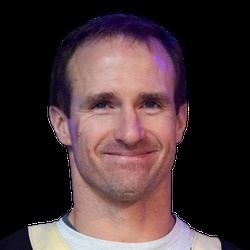 Free agent quarterback Drew Brees will meet with the Saints at the NFL Combine to discuss a short-term deal. This year's Combine will be held February 27 until March 5, so it is just under a week away. Per NFL Network's Rapoport, the expectation is Brees will not try to "break the bank" by looking to become the NFL's highest-paid quarterback, which he conceivably could do. Instead, Brees is expected to seek $20-25 million annually, less than Jimmy Garoppolo's $27.5 million per year from the 49ers.
Vontae Davis
Feb 21 8:13pm ET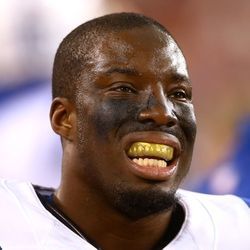 Free-agent CB Vontae Davis (Colts) said he would like to sign with a new team before the start of free agency. Davis has met with the Cleveland Browns, Buffalo Bills, San Francisco 49ers and Oakland Raiders and is also receiving interest from other teams.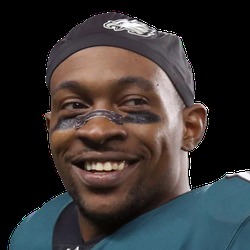 Updating previous reports, Philadelphia Eagles WR Alshon Jeffery (shoulder) will miss at least six months and likely will miss the entire preseason but is expected to be ready for Week 1, according to a source. His surgery was to repair a full tear of his rotator cuff.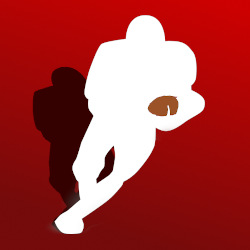 Detroit Lions TE Michael Roberts said he expects to have a bigger role on offense next season and believes he will be an every-down tight end for the Lions.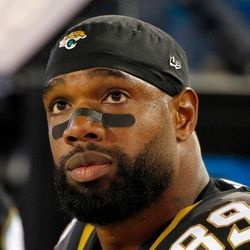 Jacksonville Jaguars TE Marcedes Lewis will receive a $500,000 bonus after the team exercised his 2018 option, according to a source. He is scheduled to receive a $3.75 million base salary in 2018 but it is not guaranteed.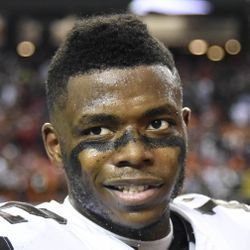 Cleveland Browns WR Josh Gordon will be an exclusive rights free agent this offseason because he did not play in enough games this season for an accrued season.