Vontae Davis
Feb 23 3:50pm ET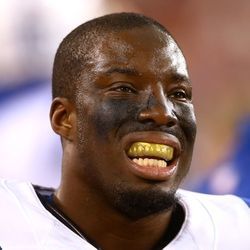 Free-agent cornerback Vontae Davis is visiting with the Miami Dolphins on Friday, according to a source. Davis may be close to making a decision after already visiting with at least four other teams in the last couple of weeks. While he has declined a bit from his All-Pro season in 2015, Davis can still provide veteran leadership and depth to a secondary. The Dolphins could surely use him.
Doug Marrone
Feb 23 3:50pm ET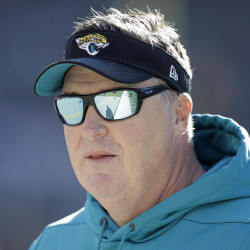 The Jacksonville Jaguars signed executive vice president Tom Coughlin, general manager Dave Caldwell and head coach Doug Marrone to two-year contract extensions through the 2021 season. They all deserve it after helping guide the team to their first AFC title game since 1999. With a strong defense leading the charge and a promising young running back in tow, the Jaguars figure to be contenders for the foreseeable future.
Marcus Peters
Feb 23 3:40pm ET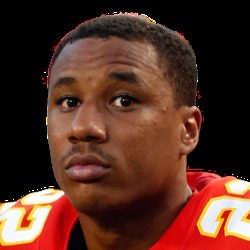 The Los Angeles Rams are expected to trade for Kansas City Chiefs cornerback Marcus Peters, according to sources. Both teams are in the final stages of trade talks, and the trade is expected to be agreed to as early as Friday. Peters, who is considered a top-10 corner in the NFL, had 42 total tackles, two fumble recoveries and five interceptions in 2017. He's accumulated a whopping 19 picks in his first three seasons and would immediately become LA's top cornerback. A trade of Peters would likely mean that cornerback Trumaine Johnson would move on from the Rams and become one of the top defensive backs on the market.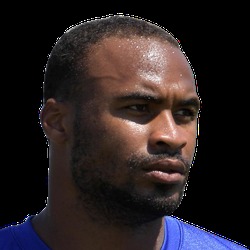 The Los Angeles Rams may weigh using the franchise tag on safety Lamarcus Joyner over wide receiver Sammy Watkins. In 12 games in 2017, Joyner accumulated 39 total tackles, and a career-high three interceptions. It would make sense considering it looks like the Rams are getting set to let cornerback Trumaine Johnson, who they franchise tagged in 2017, to hit the open market. Watkins was mostly a disappointment in his first season with the Rams, being outshined by Robert Woods. Either way you slice it, LA's defense is in good hands right now under defensive coordinator Wade Phillips, and they may even be getting better if they acquire corner Marcus Peters.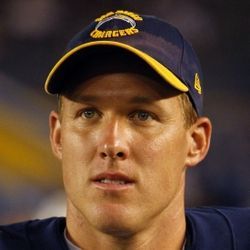 Los Angeles Chargers place kicker Nick Novak (hip) has made a full recovery from a strained hip and plans to play in 2018. He will become a free agent, but the Chargers haven't closed the door on re-signing him. In seven games for the Bolts last year before getting injured, Novak made only nine of his 13 field goal attempts. He'd merely be a low-end fantasy kicking option if the Chargers re-signed him.
Cameron Jordan
Feb 23 3:30pm ET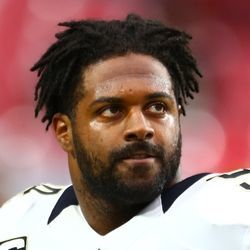 New Orleans Saints defensive end Cameron Jordan (foot) underwent minor surgery on his left foot recently, according to a source with knowledge of the procedure. He had the surgery within the past two weeks, and the All-Pro is wearing a protective boot and using a scooter to get around. Jordan is expected to recover within four to six weeks, which means he'll be healthy for the start of the team's offseason program this spring. The source said Jordan's surgery was elective and had more to do with pain tolerance than a major injury. The fact that he played in the Pro Bowl shows that the injury was very minor. He had a career year in 2017 with 13 sacks, 17 tackles for loss and 11 passes defensed. He'll surely be a high draft pick in IDP leagues in 2018.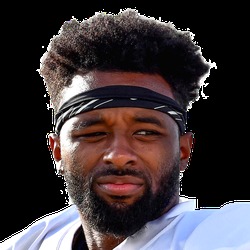 According to the Miami Herald's Adam H. Beasley, it would be a stunner if the Miami Dolphins don't trade wide receiver Jarvis Landry in the coming weeks after they placed the $16 million franchise tag on him. There's the possibility that they will sign him to a long-term deal, but it's hard to see either side giving in. The Browns, Bears, 49ers, Packers, Cardinals, Ravens, Panthers, Saints and Jaguars could all be potential suitors for Landry. The Browns have the most available salary cap space at $110 million. Baltimore remains a real option, as well. Landry set a career high in touchdowns in 2017 and led the entire league in catches, so this is mainly a matter of money. He'll likely remain an elite fantasy option in PPR leagues, but his value will fluctuate elsewhere depending on where he ends up. His departure will be great news for DeVante Parker and Kenny Stills, mainly.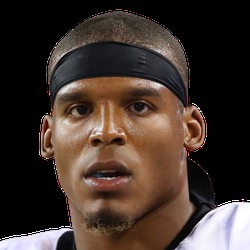 The Carolina Panthers may overhaul their wide receiver corps this offseason outside of Devin Funchess, Curtis Samuel and Damiere Byrd. Funchess was the highest rated receiver on the team, although he wasn't ever really a true No. 1 after the team traded Kelvin Benjamin to the Bills midseason. Russell Shepard was a good presence in the locker room but didn't make an impact on the field. Samuel showed flashes but mostly had a lost season due to injuries. Both he and Byrd are valuable deep threats but don't provide much else. While Funchess had a career year in Carolina in 2017, it was mainly because quarterback Cam Newton really didn't have anyone else to throw to with tight end Greg Olsen hurt for much of the season. Carolina could look to upgrade over Funchess this offseason, with Dolphins receiver Jarvis Landry being a potential trade target. If the Panthers don't find any suitable upgrades, it'll once again hamper Newton's consistency in the passing game.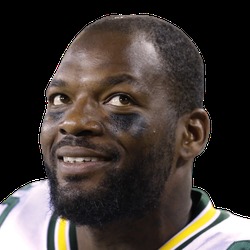 New England Patriots tight end Martellus Bennett has decided that he wants to continue playing despite contemplating retirement in 2017, according to sources. Bennett is due a $2 million roster bonus March 14, so the Patriots must make a decision. He'll carry a modest $6.2 million salary cap hit. After surprising for New England in 2016, Bennett was a flop in Green Bay and back with the Pats last season, catching a combined 30 passes for 286 yards and no touchdowns, but a shoulder injury especially hampered him. He will have very little fantasy value in 2018 unless Rob Gronkowski retires and leaves Bennett as the team's main pass-catching tight end.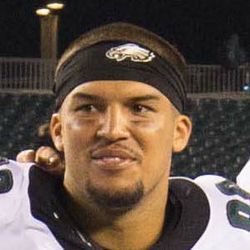 The Philadelphia Eagles are not expected to re-sign impending free agent tight end Trey Burton. The Super Bowl champs are almost $10 million over the cap and will need to make some cuts to get that number down, with Burton looking like one of the clearer cap casualties. He served as Zach Ertz's backup in 2017, but played well when given the chance. Still just 26-years-old, Burton will try to find a team where he gets a chance at more playing time.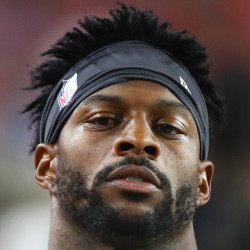 Denver Broncos wide receiver Emmanuel Sanders (ankle) said he is making progress in his rehab for his ankle injury. "It's going well, my ankle is recovering. It got damaged on a tackle and it lingered. Right now, I feel like I'm 95 percent," Sanders said. It's good news, and Sanders should be ready to roll for training camp this summer. His 2017 was largely a disappointment for his fantasy owners, but the ankle likely played a big role. That and the fact that the Broncos couldn't field a capable quarterback all year. Whether Sanders bounces back in 2018 will largely depend on who the Broncos employ under center.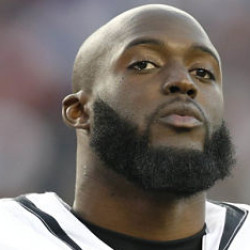 The Jacksonville Jaguars released veteran running back Chris Ivory on Friday, which will save them $3.75 million against the salary cap. Ivory played very little behind promising rookie Leonard Fournette last season and didn't even play in the final two regular season games as a healthy scratch. Ivory had just 821 yards and four touchdowns and caught 41 passes for 361 yards and a score in 25 games in two seasons with the Jags. Nearing the end of his career, Ivory is highly unlikely to land a significant role in a backfield on the free-agent market.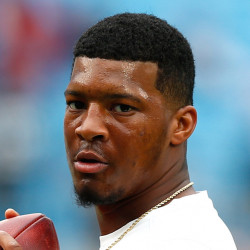 Tampa Bay Buccaneers quarterback Jameis Winston was uninjured in a car accident last week in which he was cited for careless driving. The crash damaged both vehicles -- the citation listed $4,000 in total property damage, while the crash report listed $2,000 in damages to each car. Winston faces a $153 fine and no punishment from the NFL. While he was a disappointment in 2017, a lot of it had to do with a shoulder injury that forced him to miss a handful of games. With better health and continuity with the coaching staff in 2018, Winston owners will be hoping for the breakout to come.
Louisville quarterback Lamar Jackson has been a hard study for NFL teams as the draft approaches, and two high-ranking scouts have compared him to former NFL QB and wide receiver Kordell Stewart. It's obviously not a great comparison, as Stewart played two seasons at wideout before being converted to quarterback. One thing that isn't under question is the amount of athleticism that Jackson possesses, it's just a matter if it will translate to the NFL under center. Despite the questions, Jackson could come off the board in the first round to a QB-needy organization.
Ndamukong Suh
Feb 23 2:30pm ET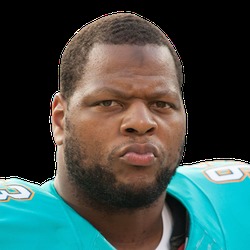 The Miami Dolphins could trade defensive lineman Ndamukong Suh and save $3.9 million in salary cap space or designate him as a post-June 1 cut and save $17 million in salary cap space. Suh will count a whopping $26.1 million on the cap this year, which is the most of any defensive player in the league and third most overall. He remained the team's best defensive player in 2017, though, and racked up 4.5 sacks in 16 games. Suh is also durable, playing in all 126 games of his career. The most likely scenario is that the Dolphins cut Suh after June 1, which would significantly downgrade their defensive line for next season.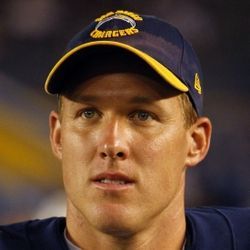 Los Angeles Chargers place kicker Nick Novak will become a free agent, but the team has informed him that they are interested in re-signing him. Novak made nine of his 13 field goal attempts with the Bolts last year before landing on Injured Reserve. The 36-year-old would be a low-end fantasy kicking option, at best, if he comes back with the Chargers in 2018.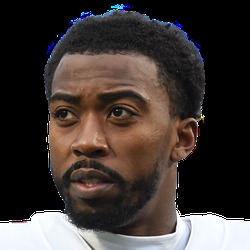 The Buffalo Bills aren't planning on releasing quarterback Tyrod Taylor, according to NFL Network insider Ian Rapoport. "At this point, it doesn't seem like they're going to cut him without knowing who his replacement will be," Rapoport said. "The Bills are OK with paying a $6 million roster bonus to keep him on the roster." However, trading Taylor remains an option. He restructured his contract last year and is due $10 million in 2018, but he's not willing to go that route again. Despite Taylor's struggles, he led Buffalo to their first playoff appearance in 17 years. With Nathan Peterman the only other QB on roster, perhaps the Bills have come to realize that Taylor is their best option. Taylor is way too inconsistent as a passer to be considered a QB1 for fantasy owners, but he can post big games thanks to his legs.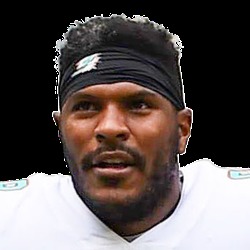 The Miami Dolphins plan to cut tight end Julius Thomas by March 14, which will save $6.6 million in salary cap space. The team will also cut linebacker Lawrence Timmons by March 14, saving them $5.4 million. With all of their expected cuts, they are expected to be around $11 million under the salary cap limit, which isn't much. They will have the least cap space in the AFC East. In his first and only season in Miami, Thomas disappointed with 41 catches for 388 yards and three touchdowns. He hasn't been productive in the NFL since back-to-back seasons of 12 touchdowns with Denver in 2013 and 2014, and he's unlikely to move the fantasy needle wherever he lands in free agency in 2018.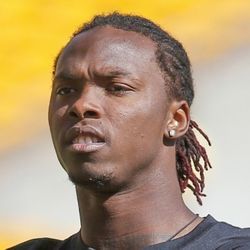 Pittsburgh Steelers wide receiver Martavis Bryant has had an up and down tenure in Pittsburgh and NFL Network's Ian Rapoport reports the Steelers are "listening to potential deals" for Bryant. Rapoport made it a point to say the Steelers are not necessarily shopping Bryant, but it sounds like they are all ears to offers. Bryant made a big stink midway through last season when he felt he was not playing enough, and the Steelers then made him a healthy scratch for Week 8. Bryant quit the social media complaining, but was a disappointment with a 52-681-4 line. JuJu Smith-Schuster has emerged as the Steelers' No. 2 wideout. Bryant has one year left on his deal.
Earl Thomas
Feb 23 9:23am ET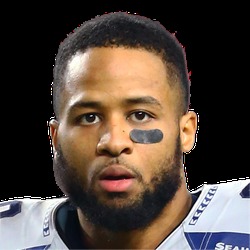 Seattle Seahawks FS Earl Thomas is more likely to see a new contract than a trade, according to sources.