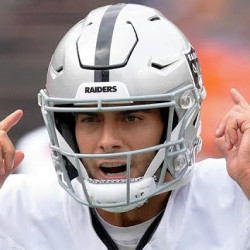 The San Francisco Giants gave the sense that they'd be interested in trading for New York Giants wide receiver Odell Beckham Jr. as the season ended, and that sense still persists halfway into February. They've had real interest in OBJ for almost a year, but the question is whether the Giants would actually consider trading him after signing him to a big extension last fall. San Fran holds the second and 36th overall picks of this year's draft. The Niners are looking to bolster their receiving corps after Marquise Goodwin failed to live up to expectations as the No. 1 wideout in 2018. The Steelers' Antonio Brown could be a target, too, but he comes with a lot of baggage and the 49ers might prefer Beckham. OBJ is younger and has just as much talent as Brown, and a move to the bay area with quarterback Jimmy Garoppolo and head coach Kyle Shanahan would make Beckham even more appealing as an elite WR1.
From RotoBaller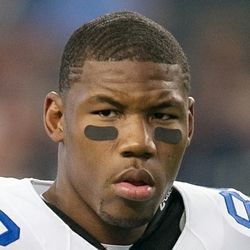 The Dallas Cowboys declined the option on wide receiver Terrance Williams for the 2019 season on Monday, making him an unrestricted free agent in March, according to sources. Williams, 29, played in just three games in 2018 due to injury and a suspension and had two catches for 18 yards. He was never much of a contributor in Dallas' offense and hasn't scored a touchdown since 2016. Even if Williams latches on with another team, he's unlikely to be on the fantasy radar.
From RotoBaller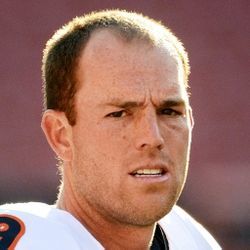 The San Francisco 49ers are expected to use the franchise tag on kicker Robbie Gould if they are unable to work out a multi-year contract extension. San Fran hasn't used the tag since 2012 with safety Dashon Goldson. The franchise tag for a kicker is expected to be around $5 million for one season. In the last two years with the Niners, Gould has made 72 of 75 field-goal tries and ranks as the second most accurate kicker in NFL history (87.745 percent) in his 14 years. Levi's Stadium isn't the easiest place to kick due to frequent wind, but Gould has plenty of experience kicking in bad conditions from his days in Chicago. With San Francisco's offense expected to improve with quarterback Jimmy Garoppolo and running back Jerick McKinnon back healthy, Gould could be a fantasy sleeper at the position.
From RotoBaller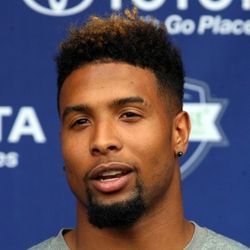 New York Giants WR Odell Beckham Jr. was sought after by the New England Patriots ahead of the last season's trade deadline, according to NBC's Chris Simms, who reported New England was the team 'most aggressively pursuing' Beckham at that point of time.
Fantasy Spin: The Patriots obviously settled on Josh Gordon, but his status is such that Beckham could easily be a target of theirs again in 2019. While Gordon may be able to return again at some point in 2019, New England knows it can't count on him for any length of time. The Patriots' biggest need may be an outside receiver, and the prospect of playing the next two to three years with Tom Brady could be too tantalizing for the team to pass up if they are willing to pay the price to get Beckham.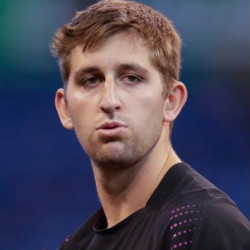 Arizona Cardinals quarterback Josh Rosen was "OK" after being involved in a minor car accident in Los Angeles on Saturday, and no injuries were reported. In one of the worst offenses in football in his rookie year, Rosen looked pretty bad in his 14 games played. He completed 55.2 percent of his passes for 2,278 yards, 11 touchdowns and 14 interceptions. His terrible offensive line didn't make it easier on him, and he dealt with a lack of weapons around him. Arizona should look to bolster their playmakers around him this season, but Rosen probably won't improve drastically overnight. Until further notice he'll be a weak QB2 with upside.
From RotoBaller
Jadeveon Clowney
Feb 18 9:53am ET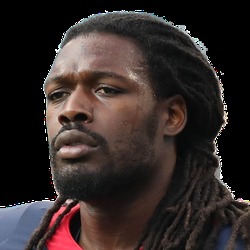 Houston Texans impending free-agent LB Jadeveon Clowney is unlikely to receive a long-term deal, in the opinion of MMQB's Peter King, because he's not the worker bee that some others are on defense. He's likely to receive the franchise tag.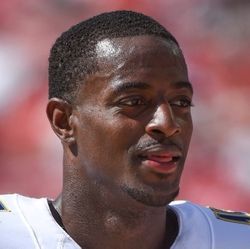 Indianapolis Colts impending free-agent WR Dontrelle Inman could be a fit for the Minnesota Vikings, according to Bill Barnwell of ESPN.com, and Barnwell believes Inman's size would add a different element to Minnesota's passing attack.
Muhammad Wilkerson
Feb 17 10:13pm ET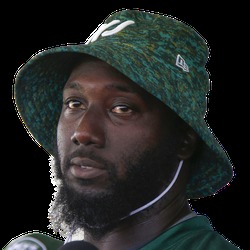 Green Bay Packers impending free-agent DL Muhammad Wilkerson (ankle) could receive another 'prove-it deal' to remain with the team, according to Bill Barnwell of ESPN.com.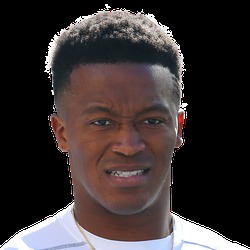 Free-agent wide receiver Demaryius Thomas was involved in a car crash near downtown Denver early Saturday, according to Denver police. Thomas' vehicle rolled over after he lost control. He and a male passenger suffered minor injuries and were taken to the hospital, while a female passenger sustained possible serious injuries that weren't life-threatening. The cause of the crash is being investigated, but it doesn't appear that drugs or alcohol played a role. Thomas was released by the Texans last Tuesday after his season ended prematurely due to a torn left Achilles. The 31-year-old had 59 catches for 677 yards and five touchdowns in 15 games with the Broncos and Texans in 2018. He's in danger of missing the start of the regular season and won't have a hot free-agent market for his services. As of now, it's looking like Thomas won't be one to draft in standard-sized leagues in 2019.
From RotoBaller
New England Patriots tight end Rob Gronkowski remains non-committal about his playing future, but he has shown up to Gillette Stadium multiple times over the last couple of weeks. Gronk might just be receiving treatment for his thigh, but ESPN Boston's Mike Reiss views it as the tight end being in a good place with how the season ended. Gronkowski will be 30 if he plays in 2019, and he remains a big injury risk that looked much slower in 2018. He'd still be a TE1 if he returns for another season, but Gronk is no longer elite at a very weak position.
From RotoBaller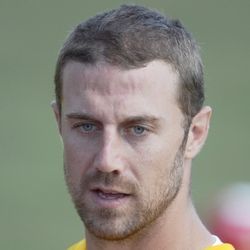 Washington Redskins senior vice president of football operations Doug Williams said QB Alex Smith (leg) hopefully will be able to play at some point in 2019.
Fantasy Spin: Smith suffered a serious leg injury and there is still not definite timetable for his return. The Redskins likely will add at least one more quarterback this season, but owners in all fantasy leagues probably should avoid the Redskins quarterback situation next season.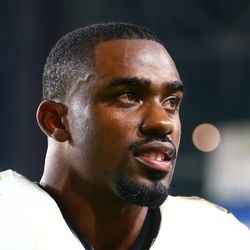 San Francisco 49ers restricted free-agent RB Raheem Mostert likely will receive a tender offer this offseason and could even receive a multi-year extension from the team.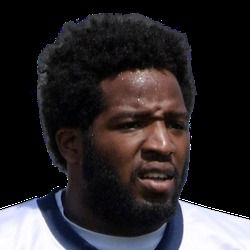 San Francisco 49ers impending free-agent Alfred Morris is not expected to re-sign with the 49ers this offseason.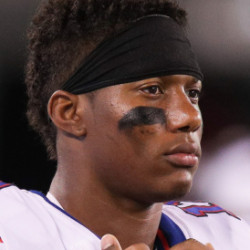 Buffalo Bills WR Zay Jones has the ability to be a slot receiver and played the position during his college career, in the opinion of BuffaloBills.com's Chris Brown.
Fantasy Spin: Jones is coming off a decent season with 652 yards and seven touchdowns. He likely will be a top-three receiver for the Bills next season and could be a late-round option in fantasy leagues.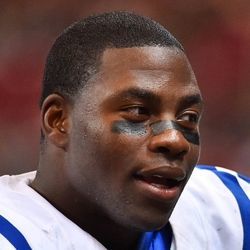 New England Patriots impending free-agent TE Dwayne Allen could re-sign with the Patriots this offseason, but he would likely have to accept a pay cut, in the opinion of ESPN.com's Mike Reiss. Several people in the Patriots organization like Allen's professional approach, and he has been around Gillette Stadium over the last few weeks.
Buster Skrine
Feb 17 4:03pm ET
New York Jets impending free-agent CB Buster Skrine appears unlikely to re-sign with the Jets this offseason since the team has CB Parry Nickerson ready to replace him at cornerback, in the opinion of the New York Post's Brian Costello.
Steve McLendon
Feb 17 4:03pm ET

New York Jets impending free-agent DT Steve McLendon appears unlikely to re-sign with the Jets this offseason, in the opinion of the New York Post's Brian Costello.
Ndamukong Suh
Feb 17 3:53pm ET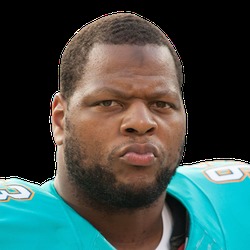 Los Angeles Rams impending free-agent DE Dante Fowler, DT Ndamukong Suh and S Lamarcus Joyner likely will not receive the franchise tag this offseason, in the opinion of ProFootballTalk.com's Mike Florio.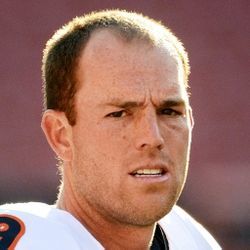 San Francisco 49ers impending free-agent PK Robbie Gould could be an option for the franchise tag this offseason, in the opinion of ProFootballTalk.com's Mike Florio.
Jordan Phillips
Feb 17 3:33pm ET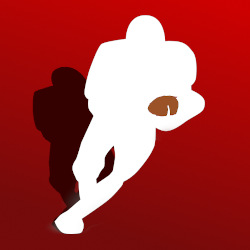 Buffalo Bills impending free-agent DT Jordan Phillips said he is having contract talks with the Bills.