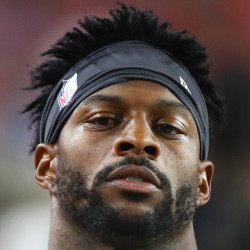 Denver Broncos wide receiver Emmanuel Sanders (Achilles) said that he wouldn't restructure his current deal. "It aint happening. No way Jose," Sanders tweeted. The 31-year-old tore his Achilles in practice on Dec. 5 and is schedule to count $12.94 million against the salary cap in 2019. If Denver exercises his 2019 salary before March 12, he'd be guaranteed $1.5 million. The Broncos would save $10.25 million by cutting Sanders, leaving only $2.687 million in dead money. Before the injury, Sanders was the team's best receiver, catching 71 passes for 868 yards and four touchdowns while also throwing a TD and running one in. It remains to be seen if Sanders will even be ready for the start of next season, although his production has been fine when healthy. If the Broncos move on, Courtland Sutton would be the unquestioned No. 1 receiver going into his second year.
From RotoBaller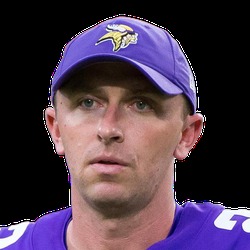 Jacksonville Jaguars PK Kai Forbath was released Tuesday, Feb. 19.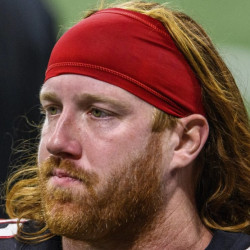 Baltimore Ravens TE Hayden Hurst (foot) is fully healthy again after a screw was recently removed from the foot he fractured last August. Hurst was able to play in 12 games in his rookie year.
Terrence Brooks
Feb 19 3:43pm ET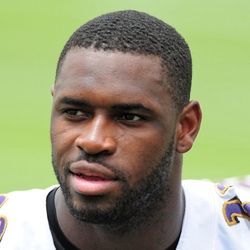 New York Jets impending free-agent FS Terrence Brooks will not have his 2019 option picked up, according to a source.
Demarcus Lawrence
Feb 19 3:23pm ET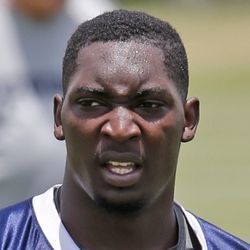 Dallas Cowboys impending free-agent DE DeMarcus Lawrence will not sign the franchise tag if the Cowboys were to use that on him this offseason. Lawrence signed the franchise tag last year and is waiting for a long-term deal. The last day for franchise tags to be used is March 5.
New England Patriots tight end Rob Gronkowski's agent, Drew Rosenhaus, said his client will likely make a decision on his playing future "in the next couple of weeks." While Gronk looked somewhat rejuvenated late in the team's Super Bowl run, the 29-year-old has been worn down by injuries throughout his career and has clearly lost a step. He hasn't played a full season since 2011 and had 47 catches for only 682 yards and three touchdowns in 13 games last year. He'd still be in the TE1 conversation if he returns for another season, but Gronkowski is no longer what we'd call an elite TE1.
From RotoBaller
Mike Pennel
Feb 19 2:03pm ET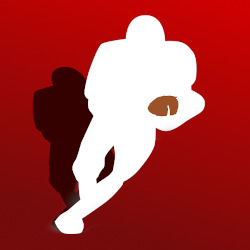 New York Jets DT Mike Pennel's option for the final two years of his contract was declined Tuesday, Feb. 19, by the team, per source, making Pennel a free agent heading into the new league year.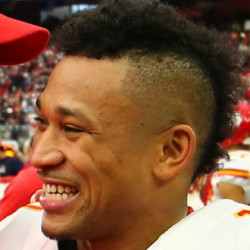 Miami Dolphins WR Albert Wilson is one of the best bets to remain with the team out of a wide receiver contingent that appears headed for upheaval, and new position coach Karl Dorrell has quickly become a fan. 'He was pretty dynamic wasn't he?' Dorrell said recently of Wilson. 'He's a very unique player. I'm really excited about him. .... I hear he's doing a really good job with the recovery process but you could tell when he was on the field, he had a number of ways to affect the defense and to make the defense really pay attention to where he is and things like that.'
Fantasy Spin: A hip injury cost Wilson all but seven games in 2018 but he still led the team with his 15-yard-per-reception average and finished third on the squad with his four receiving TDs. Wilson is a definite fantasy WR sleeper to keep an eye on this summer.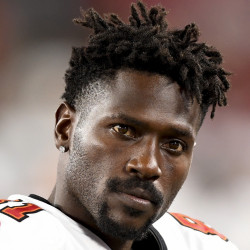 The New York Jets should pursue a trade for disgruntled Pittsburgh Steelers WR Antonio Brown if they're serious about winning, a veteran team reporter wrote Tuesday, Feb. 19.
Fantasy Spin: QB Sam Darnold had Robby Anderson and Quincy Enunwa to work with in his rookie campaign, but Brown would be an obvious upgrade for just about any offense in the league and especially so for a young, up-and-coming QB. And with new head coach Adam Gase taking over, it would be the perfect time to add a new weapon.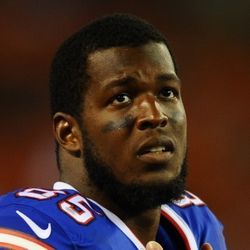 Free-agent TE Charles Clay (Bills) signed a one-year contract Tuesday, Feb. 19, with the Arizona Cardinals.
Fantasy Spin: Clay's target, reception and fantasy-point totals have been declined in each of the last two seasons, and now he's going one from shaky offense to another. And although the Cards are in dire need of a pass-catching weapon like Clay, don't expect much more than a TE2 season.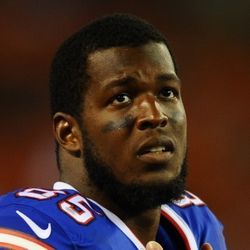 The Arizona Cardinals are signing free-agent tight end Charles Clay to a one-year deal worth up to $3.25 million on Tuesday, according to a source. The deal includes a $350,000 signing bonus. Clay was an afterthought in Buffalo's offense the last couple years and had only 21 catches for 184 yards and no scores in 13 games last season. He's unlikely to produce much more in Arizona with Ricky Seals-Jones and veteran Jermaine Gresham also in the fold with a young quarterback still learning the speed of the NFL. Clay won't even be worth drafting in most fantasy leagues.
From RotoBaller
Calais Campbell
Feb 19 11:50am ET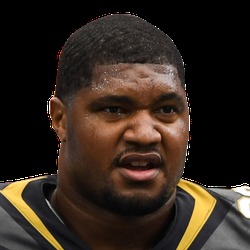 The Jacksonville Jaguars exercised the 2019 options for defensive end Calais Campbell, defensive end Lerentee McCray and safety Cody Davis. Campbell has been a Pro Bowl selection the last two years with the Jaguars and has accumulated 25 sacks in that time frame. He'll enter his 12th season in 2019 and had a franchise-record 14.5 sacks in 2017. He became the first player in team history to have back-to-back double-digit sacks when he registered 10.5 quarterback takedowns last season. Campbell is a four-time Pro Bowler and is certainly an IDP force.
From RotoBaller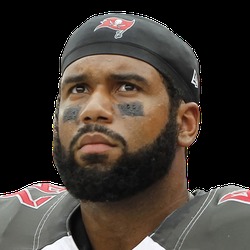 The Jacksonville Jaguars declined the 2019 option for tight end Austin Seferian-Jenkins on Tuesday, making him a free agent. He started the first five games of the season and caught 11 passes for 90 yards and a touchdown before missing the final 11 games with a core muscle injury. His best year came in 2017 with the Jets when he had 50 catches for 357 yards and three touchdowns. Between injuries and off-field issues, teams are unlikely to be knocking the door down to sign ASF this offseason.
From RotoBaller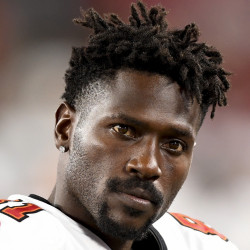 Pittsburgh Steelers WR Antonio Brown and his agent, Drew Rosenhaus, met with Steelers owner Art Rooney, general manager Kevin Colbert and executive Omar Kahn Tuesday, Feb. 19, and all left with the understanding that a trade will be the best route, according to sources.
Fantasy Spin: Brown will be a stud WR1 anywhere he goes, but he may slide a little in a different offense while learning new personnel.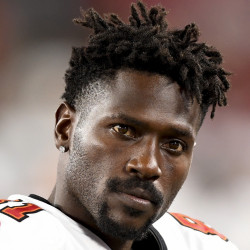 Updating an earlier report, Pittsburgh Steelers WR Antonio Brown has received word that the team will attempt to trade him, but he has not received permission to speak to other teams.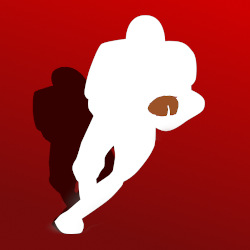 Former Green Bay Packers defensive coordinator Dom Capers was hired by the Jacksonville Jaguars Tuesday, Feb. 19, as a defensive assistant.
Landon Collins
Feb 19 9:33am ET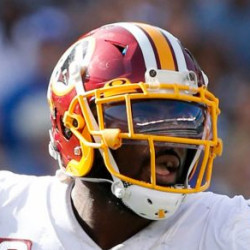 New York Giants impending free-agent SS Landon Collins isn't in active contract discussions with the Giants, according to sources.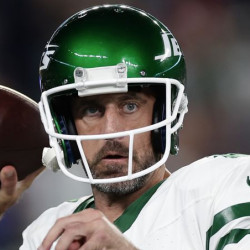 Green Bay Packers QB Aaron Rodgers will not be asked to run a dramatically different offense than the one he has operated for most of his career, according to offensive coordinator Nathaniel Hackett. 'When you take a guy like Aaron Rodgers, who is a very good football player, I mean, he's kind of one of those guys where you can kind of pretty much do a lot of everything. I think a lot of it is going to carry over. I think some of the language will be different but it's going to be a lot of the same premises for him,' Hackett told PackersNews.com.
Fantasy Spin: Rodgers is unlikely to be the overall QB1 in drafts this summer following the emergence of Patrick Mahomes, but he'll come off the board shortly thereafter as the QB2 or QB3. It will also be interesting to see how receptive the 35-year-old will be to the schemes of new head coach Matt LaFleur and Hackett, although it's hard to imagine he'll drop off considering how vanilla Mike McCarthy had become with his play-calling in recent years.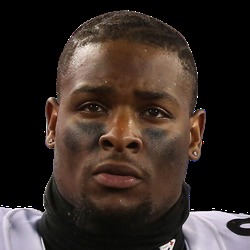 Pittsburgh Steelers RB Le'Veon Bell is unlikely to receive a franchise or transition tag from the team, according to ESPN's Jeremy Fowler.
C.J. Mosley
Feb 19 12:33am ET

Impending free-agent LB C.J. Mosley and the Baltimore Ravens are reportedly optimistic they will agree to a long-term contract before the March 5 deadline for franchise tags, according to ESPN's Jamison Hensley.