Get our 100% free mobile app. It's available now and will evolve and mature to include more and more features and functionality.
---
Get the latest fantasy football player news read to you any time during your day:
"Alexa, what's my Flash Briefing?" or "Alexa, what's new?
Select "Settings" in your Alexa app.
Select Flash Briefing.
Add RTSports.com Fantasy Football Flash Briefing and move it to the top of your news.
"Alexa, what's new?"
---
Warriors and Penguin fans, use a special helmet for your fantasy team:
---
Commissioners: You may now upload a custom page header and custom colors to your fantasy league. Commissioners go to "Commmissioner->Manage League" on your menu and use the "League Identity" page to up load your custom header. Check out our gallery of stock images you may use. Images that are 1000x150 in size will work best. An examples are below: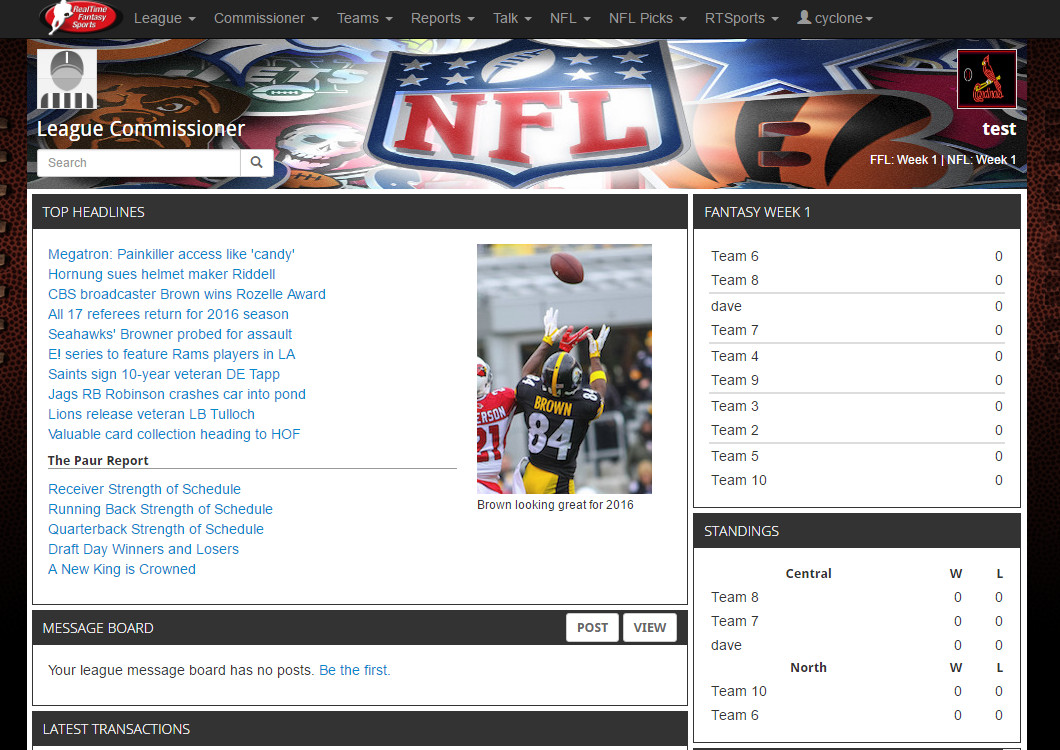 ---
Please let us know if you have any questions or comments via email or phone at 636-447-1170.
Get custom gear from Matthew Berry's Fantasy Life line. Customize a shirt to your fantasy team or your favorite fantasy broadcaster.