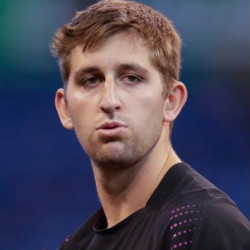 The Arizona Cardinals selected Oklahoma quarterback Kyler Murray with the No. 1 overall pick of the 2019 NFL draft. This was the expected move all along, and the Cardinals finally confirmed it on Thursday evening. Murray is the most athletic signal-caller in this year's draft, as he was also a first-round pick in baseball last June. The knock on him is he might be too small to succeed at the next level, especially with Arizona's offensive line being one of the worst in the NFL. With Murray now atop the depth chart, look for the Cardinals to trade Josh Rosen, their first-round pick in 2018, on Friday. Murray will be an excellent draft choice in keeper leagues, but he might struggle for consistency in redraft leagues, although head coach Kliff Kingsbury's Air Raid offense should fit him very well.
From RotoBaller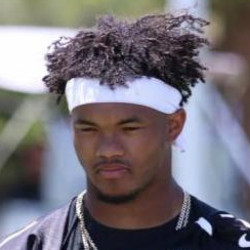 If Oklahoma quarterback Kyler Murray goes to the Cardinals at No. 1 overall and Ohio State defensive end Nick Bosa goes at No. 2 to the 49ers, the Buffalo Bills could trade up to No. 3 to select Alabama defensive tackle Quinnen Williams, according to rival general managers. The Jets own the third overall pick, but they are willing to trade down to secure more picks in the draft. Buffalo currently sits with the No. 9 overall pick, but they desperately want to upgrade their defensive line.
From RotoBaller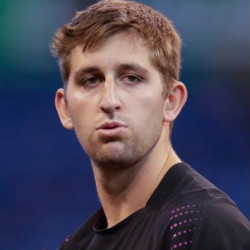 Arizona Cardinals general manager Steve Keim reached out to Alabama defensive tackle Quinnen Williams to let him know that he's still a possibility for the team at No. 1 overall, according to a source. It's widely believed that Arizona will go with Oklahoma quarterback Kyler Murray with the first overall pick, but the Cardinals brass is at least making us believe that they might go with someone else. If Arizona takes Murray, they're expected to trade last year's first-round pick, Josh Rosen, but it might not happen until Friday.
From RotoBaller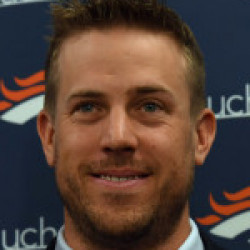 The Washington Redskins are unsure if they want to select a quarterback with their first-round pick, and they are also in disagreement on the top QB on their draft board, with owner Bruce Allen and general manager Dan Snyder liking Ohio State quarterback Dwayne Haskins, while some in the organization prefer Duke's Daniel Jones, according to sources. The 'Skins are also an option to move up from the No. 15 pick in order to get a quarterback of the future, but it remains to be seen if they'll pull the trigger on a trade on Thursday evening. If they do take a signal-caller in the first round, he could sit for a year behind either Case Keenum or Colt McCoy.
From RotoBaller
Jadeveon Clowney
Apr 25 1:50pm ET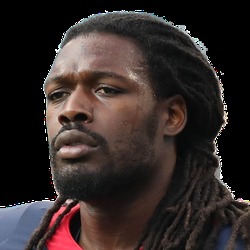 According to ESPN's Chris Mortensen, the Houston Texans are open to trading linebacker Jadeveon Clowney, who they placed the franchise tag on. The Texans have discussed an extension with Clowney, but he's yet to sign the franchise tender and the two sides aren't believed to be close on a long-term extension. The Houston Chronicle's John McClain said on Thursday that Clowney is "not going anywhere," but perhaps the Texans will receive an offer they can't refuse on draft day. Clowney was the first overall pick in 2015 and has 18.5 sacks over the last two seasons, but he's also missed a lot of time due to injuries.
From RotoBaller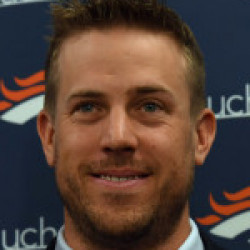 The Washington Redskins aren't very serious about trading up in the first round into the top five picks, according to sources. Washington's calls about trading up are "Bruce Allen being Bruce Allen." Washington sits at No. 15 overall and could really use a quarterback despite trading for Case Keenum in the offseason. However, it doesn't appear that they'll give up the farm to be able to select one in the top five picks on Thursday night.
From RotoBaller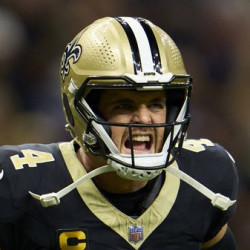 The Oakland Raiders moved Ohio State quarterback Dwayne Haskins up their draft board late this week, according to a source. Haskins impressed the Raiders during his workout, and he could be an option for them at No. 4 overall, but it would certainly be a surprising pick with Derek Carr already on the roster and expected to start in 2019. Oakland also has the No. 24 and No. 27 picks in the first round, so they could go in a lot of different directions. Taking a quarterback in the top five picks would certainly qualify as an outside-the-box pick for a player that some teams don't even have a first-round grade on.
From RotoBaller
Jarran Reed
Apr 25 9:35am ET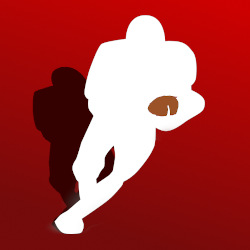 Seattle Seahawks defensive tackle Jarran Reed underwent sports hernia surgery on Tuesday, according to a source. His recovery timeline is expected to be four to six weeks, so he should be ready in plenty of time for training camp this summer. Heading into the final year of his deal, the Seahawks want to extend Reed, especially after trading defensive end Frank Clark to the Chiefs on Tuesday. The 26-year-old set career highs in tackles (50) and sacks (10.5) in his first full season in Seattle last year. The team will need his production even more now that Clark is gone.
Ezekiel Ansah
Apr 25 12:40am ET

Free-agent defensive end Ezekiel Ansah (shoulder) had positive reviews from Dr. Neal ElAttrache on Monday, and he could be cleared by mid-August. Ansah's shoulder is structurally sound, but he still needs to gain strength in it heading into the 2019 season. The pass rusher visited with the Ravens on Wednesday and will surely be added by a team despite his history with injuries. Ansah played in only seven games with Detroit last year and hasn't played in a full season since 2015. He still has upside, though, with double-digit sack totals in 2015 and 2017, and he can help some team if he can stay on the field. Ansah will need to prove it before IDP owners will take a chance on him again.
From RotoBaller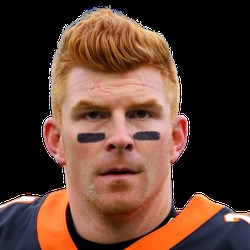 The feeling around the league is that the Cincinnati Bengals aren't in the quarterback market for the first round of the draft on Thursday, especially not with the 11th overall pick. Andy Dalton had a disappointing year due to injury in 2018, but he could be on the hot seat in Cincy if he falters again in 2019. The Bengals are probably better off filling more pressing needs early in this draft, but you shouldn't rule them out from drafting a signal-caller at some point for extra depth at the position.
From RotoBaller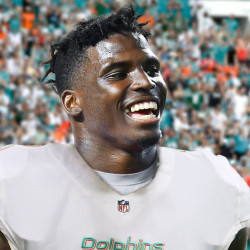 Kansas City Chiefs wide receiver Tyreek Hill won't face charges, but Johnson County District Attorney Steve Howe said he thinks a crime was committed against Hill's 3-year-old son. Investigators couldn't determine who committed the crime in which the boy suffered a broken arm. Hill and his fiance could ultimately lose custody of the child, and the NFL could hand down a lengthy suspension to Hill even though he wasn't formally charged with a crime. Hill has become one of the best receivers in the NFL, but his status as a WR1 with a high ceiling will come under question now as he faces a potential suspension. Stay tuned for more details.
From RotoBaller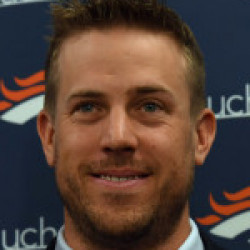 Washington Redskins quarterback Case Keenum isn't necessarily viewed as the starter inside the team's building. Colt McCoy, despite undergoing another leg procedure recently, is still a possibility to become the starter heading into the season. It means that the Redskins are very much in the mix to draft a quarterback, possibly even in the first round, in this week's draft. Both Keenum and McCoy are game-manager types that would be very mediocre QB2 options for fantasy owners in a starting role in D.C.
From RotoBaller
Corey Liuget
Apr 24 8:03pm ET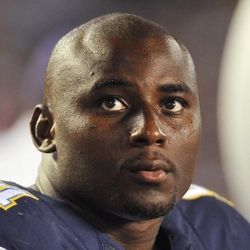 Free-agent DT Corey Liuget (Chargers) met with the Jacksonville Jaguars Wednesday, April 24.
Ezekiel Ansah
Apr 24 6:03pm ET

Free-agent DE Ziggy Ansah (shoulder) met with a doctor earlier this week and was told that his shoulder is structurally sound and that he should be cleared by mid-August.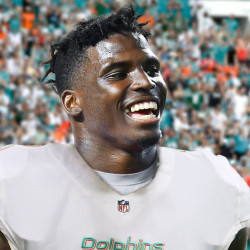 Kansas City Chiefs WR Tyreek Hill will not be charged in a child abuse investigation involving his son.
Fantasy Spin: Hill can still be punished by the NFL even though he was not charged with any crimes, so people should keep an eye on the situation. He has been one of the best receivers in the NFL over the last few seasons and should be a No. 1 receiver in fantasy leagues.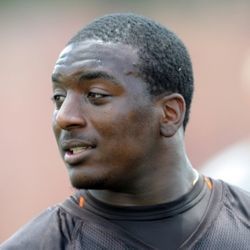 Cleveland Browns RB Duke Johnson is not participating in the voluntary minicamp this week, according to a source.
Fantasy Spin: Johnson has been looking for a trade and likely will skip all of the voluntary workouts if he is not traded. He likely will serve as the No. 2 running back while Kareem Hunt serves his suspension but probably would see a drop in playing time during the second half of the season. Johnson has value in point-per-reception leagues, but owners should monitor the situation this offseason.
Keanu Neal
Apr 24 4:13pm ET
Atlanta Falcons FS Keanu Neal's fifth-year option was exercised Wednesday, April 24.
Marcus Maye
Apr 24 4:03pm ET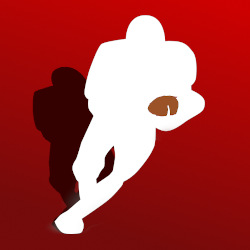 New York Jets SS Marcus Maye (shoulder) is participating in the voluntary minicamp this week.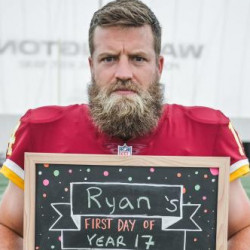 The Miami Dolphins have interest in selecting a quarterback with the No. 13 overall pick in Thursday's first round, according to NFL Network's Tom Pelissero. The team had private workouts with Ohio State's Dwayne Haskins, Duke's Daniel Jones and Missouri's Drew Lock. Ryan Fitzpatrick is currently Miami's starter in a rebuilding phase, but the Dolphins are surely on the lookout for a franchise signal-caller in either this year's or next year's draft. If they select one this year, he won't be guaranteed to start right away, which would obviously be bad news for his fantasy value in single-year formats.
From RotoBaller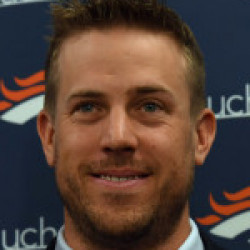 The Washington Redskins could be looking to trade up into the top-five picks from No. 15 on the first day of the draft on Thursday, according to NFL Network's Mike Garafolo. Washington really likes Ohio State quarterback Dwayne Haskins and may be exploring the possibility of moving up to select him. The Redskins own nine total draft selections, including two third-rounders. Case Keenum and Colt McCoy are at the top of the depth chart, while Alex Smith's (leg) future remains in doubt. It would take a massive haul to move from No. 15 into the top five. Haskins could sit behind Keenum and learn for a year if the Redskins don't think he's exactly ready in 2019.
From RotoBaller