Cleveland Browns wide receiver Antonio Callaway has been showing more explosiveness at organized team activities this week. He led the Browns in receiving touchdowns and finished third in yards in his rookie season in 2018, so there is plenty of upside remaining. He was a fourth-round pick in 2017 but missed the entire season. The Browns offense should be much more explosive this year with the addition of Odell Beckham Jr., but that might also hurt Callaway's upside in this offense. Callaway finished with 43 catches for 586 yards and five touchdowns in 2018. The 22-year-old is certainly worth a late-round flier for receiver depth, but his ups and downs could continue this season.
From RotoBaller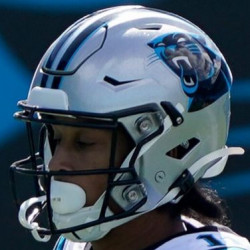 New York Jets wide receiver Robby Anderson signed his second-round restricted tender offer on Thursday, which is worth roughly $3.1 million. Anderson preferred a long-term extension, but he'll have to prove himself in 2019 again and wait until next offseason. The 26-year-old has led the team in receiving yards, targets and touchdowns each of the last two years. He finished with 50 catches for 752 yards and six touchdowns in 14 games for Gang Green in 2018. Anderson has yet to reach the 1,000-yard mark in his three seasons, but that could be coming in his second year with Sam Darnold under center as the team's top wideout.
From RotoBaller
New York Giants left tackle Nate Solder (ankle) will miss spring workouts after undergoing arthroscopic surgery to clean out his ankle after he dealt with bone spurs. The surgery isn't considered serious and Solder will be back for training camp. Solder was the highest paid left tackle in the league in 2018 and underwhelmed in his first season with the Giants after coming over from New England. The Giants need Solder to be much better this year, protecting either Eli Manning or rookie Daniel Jones.
From RotoBaller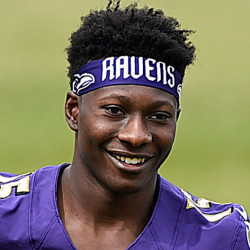 Baltimore Ravens first-round wide receiver Marquise Brown (foot) won't be on the field for organized team activities next week as he recovers from Lisfranc surgery. Receiver Miles Boykin (hamstring), a third-rounder, will also be eased into action next week while he deals with a minor hamstring injury. The Ravens are very thin on the receiver depth chart, so they'll need Brown and Boykin to contribute immediately in their first seasons in the NFL. Baltimore also has Willie Snead, Jordan Lasley and Chris Moore in the mix at the position.
From RotoBaller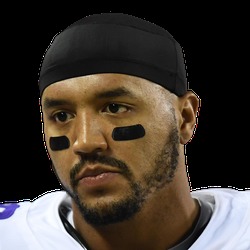 The Baltimore Ravens are signing free-agent wide receiver Michael Floyd to an undisclosed deal on Friday, according to a source. Baltimore is a good landing spot for Floyd, but there's still no guarantee that he'll make the final roster out of training camp. The 13th overall pick in 2012 by the Cardinals, Floyd has played for four different teams in the last three years and has 20 catches for 178 yards and one score in the last two seasons (24 games) for the Vikings and Redskins. He'll be a long shot to return any fantasy relevance for a run-first squad if he makes the team.
From RotoBaller
Patrick Peterson
May 17 1:40pm ET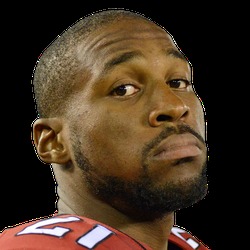 Arizona Cardinals cornerback Patrick Peterson said he was "definitely, definitely sorry" after it was announced that he would be suspended for the first six games of the 2019 season for violating the league's policy on performance-enhancing drugs. The shutdown corner will be eligible to return in Week 7 against the Giants, but his absence to begin the season will be a huge downgrade for Arizona's secondary. The 28-year-old had 54 tackles, one sack, one fumble recovery, two interceptions and five passes defensed in 2018.
From RotoBaller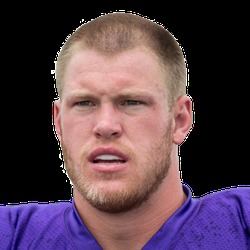 The Minnesota Vikings continue to discuss a contract extension with tight end Kyle Rudolph, but neither side has made much progress, per a source with knowledge of the situation. Minnesota has also offered Rudolph a five-year extension which would give him a new-money average among the highest paid tight ends in the NFL. An extension would also likely reduce his current salary cap number of $7.625 million. The source said the Vikes haven't asked Rudolph to take a pay cut in the final year of his current deal in 2018. The team drafted tight end Irv Smith in the second round last month, leading many to believe that Rudolph would be gone. Rudolph can be a solid red-zone fantasy weapon, but he's dependent on those touchdowns and could see a lighter workload with Smith now in the fold if he remains in Minnesota.
From RotoBaller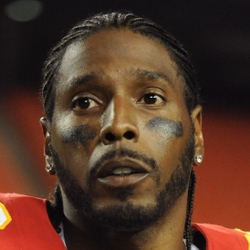 Free-agent WR Dwayne Bowe (Browns) signed a one-day contract with the Kansas City Chiefs Thursday, May 16, to announce his retirement.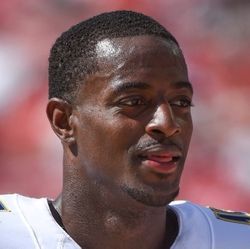 New England Patriots WR Dontrelle Inman's one-year deal includes a $200,000 signing bonus, a $100,000 reporting bonus and incentives worth up to $1 million.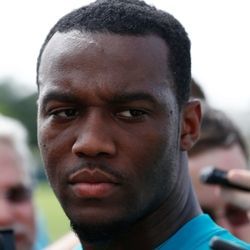 Free-agent RB Mike Gillislee (Saints) worked out for the Jacksonville Jaguars on Thursday, May 16.
Cleveland Browns WR Antonio Callaway has 'added some explosiveness,' according to head coach Freddie Kitchens. 'He is in good shape relative to what he was in last year during training camp. He has added some explosiveness. He has been catching the ball really well. He is doing a good job. Just like everybody else, he has to continue,' Kitchens said.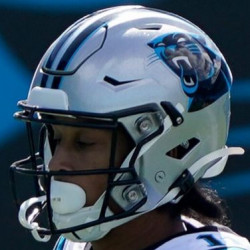 New York Jets WR Robby Anderson signed his restricted free-agent tender Thursday, May 16.
Damontre Moore
May 16 3:23pm ET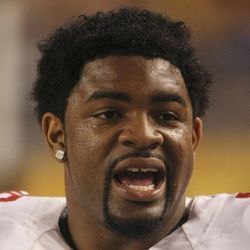 Undrafted free-agent DB Alex X. Brown (South Carolina State) signed a three-year undisclosed contract with the San Francisco 49ers on Thursday, May 16. DE Damontre Moore was waived to make room for him on the roster.
Pernell McPhee
May 16 2:53pm ET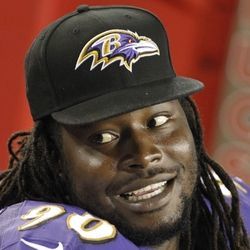 Free-agent LB Pernell McPhee (Redskins) signed a one-year contract with the Baltimore Ravens on Thursday, May 16. Financial terms of the deal were not immediately disclosed.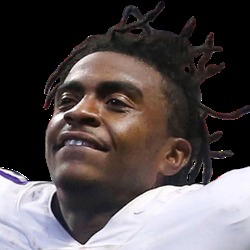 San Francisco 49ers RB Matt Breida said Wednesday, May 15, the team could feature a three-man running back rotation also involving Jerick McKinnon and Tevin Coleman. 'They've talked to us about it,' Breida said. 'They've said, 'Hey, we're going to use all you guys.' All three of us are going to be used a lot. I don't want to give away any secrets, but we're all going to be used in the offense.' It's still too early/unclear how snaps will be divided.
Fantasy Spin: There are ample fantasy points to be found with Kyle Shanahan running backs, but the current three-pronged outlook doesn't bode well for fantasy GMs at the moment. Hopefully you'll have ample time before your drafts to see if the picture takes on some clarity.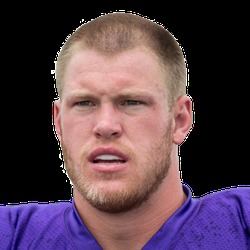 Minnesota Vikings TE Kyle Rudolph declined to take a pay cut, but he hopes to remain with the team. 'No, I won't,' Rudolph said. 'I'm too young for that.'
Fantasy Spin: Rudolph can be a decent backup as a TE2 in fantasy, but his upside is minimal in the offense. If he's cut and winds up somewhere like New England? He could receive a spark.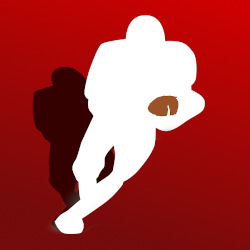 Free-agent C Tony Adams (Patriots), OG Kyle E. Fuller (Redskins) and LB Nate Orchard (Seahawks) signed undisclosed deals with the Miami Dolphins Thursday, May 16. OG Isaac Asiata (undisclosed) was waived/injured. C Kirk Barron was waived. WR Ricardo Louis (neck) was placed on the Reserve/Injured list.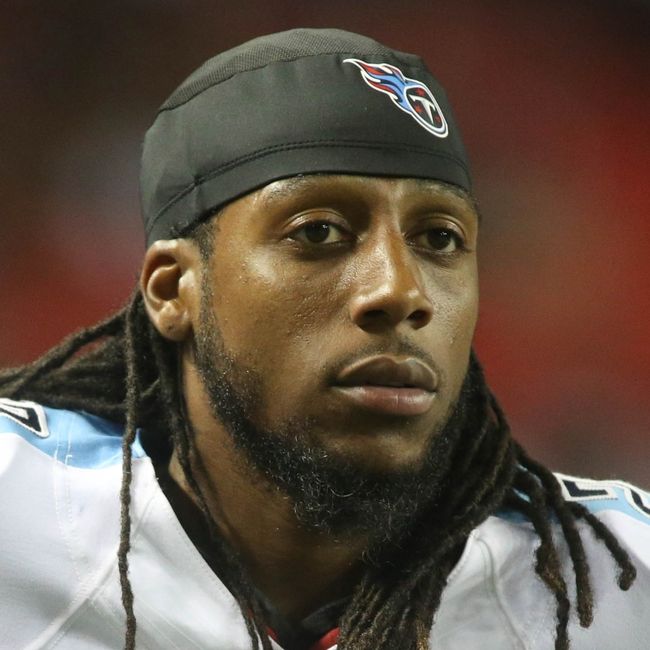 Former All-Pro WR/KR Dexter McCluster is signing with the Massachusetts Pirates of the National Arena League Thursday, May 16.
Cordrea Tankersley
May 16 3:03am ET
Miami Dolphins CB Cordrea Tankersley (knee) could open the season on the Physically Unable to Perform list, according to the Sun-Sentinel's Omar Kelly.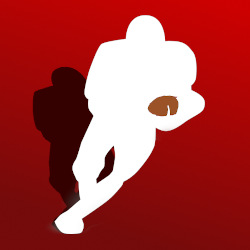 Denver Broncos TE Jake Butt (knee) will 'hopefully' be ready to return by the start of training camp, according to head coach Vic Fangio.