Morgan Burnett
Mar 22 11:50am ET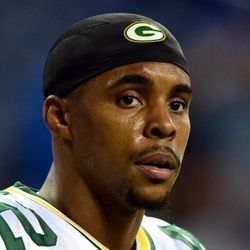 The Pittsburgh Steelers informed safety Morgan Burnett that they will release him by April 1 per the player's request, according to his agent, Kevin Conner. Both parties discussed trade possibilities before the release, according to a source. Pittsburgh signed the safety to a three-year, $14.25 million contract last season that included a $4.25 million signing bonus. Burnett missed four of the first six games of 2018 due to injury and recorded 30 tackles and six pass deflections in a sub-package role in 11 games. The 30-year-old had previously played eight seasons with the Packers.
From RotoBaller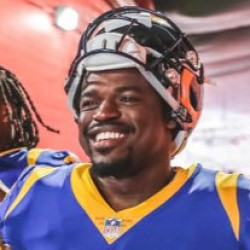 The Los Angeles Rams are matching the Detroit Lions offer sheet for restricted free-agent running back Malcolm Brown on Friday. Brown's deal with the Rams is for two years with a $3.3 million base salary, according to NFL Network's Ian Rapoport. He'll receive $2.1 million in practice guarantees ($1 million base guaranteed and a $1.1 million roster bonus to be issued April 15). Brown landed on Injured Reserve in Week 13 with a clavicle injury. He played just 15 percent of the offensive snaps and had 264 yards from scrimmage and one receiving touchdown. He's merely depth behind Todd Gurley.
From RotoBaller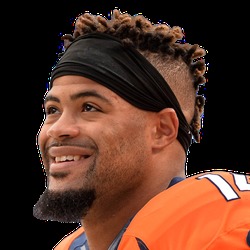 The New York Giants re-signed wide receiver Cody Latimer to an undisclosed deal on Friday. Latimer played in the first three games and the last two games of the 2018 season but just one of the 11 games in between in his first season in New York because of injuries. He battled a knee injury and also spent two months on Injured Reserve with a pulled hamstring. Latimer finished with only 11 receptions for 190 yards and one touchdown and also averaged 24.6 yards on five kickoff returns. He might have more opportunities to make noise in 2019 with Odell Beckham Jr. out of the picture, but Latimer still doesn't have much fantasy upside.
From RotoBaller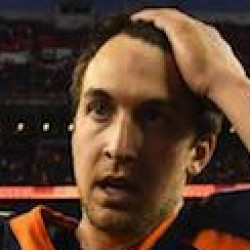 The New York Jets agreed to terms with free-agent quarterback Trevor Siemian on a one-year, $2 million deal on Wednesday, a source told NFL Network's Ian Rapoport. Siemian can make up to $3 million in incentives. The 27-year-old former Bronco didn't play at all with the Vikings last year while backing up Kirk Cousins. He was the starter in Denver in 2016 and 2017, completing 59.3 percent of his passes for 30 touchdowns and 24 interceptions. New York's addition of Siemian likely means that veteran Josh McCown, a 40-year-old journeyman quarterback, will leave in free agency or retire. Siemian won't have any fantasy appeal in his new digs while backing up Sam Darnold.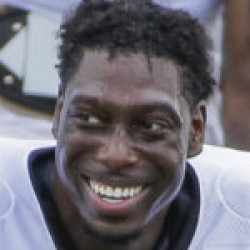 The New Orleans Saints are expected to sign free-agent tight end Jared Cook, sources told NFL Network's Ian Rapoport. Cook, who turns 32 next month, had a career year with the Raiders in 2018, catching 68 passes for 896 yards and six touchdowns. The veteran can stretch opposing defenses down the seam and should open up more space for star receiver Michael Thomas on the outside. While it would be foolish to expect Cook to put up better numbers than he did in Oakland, he should remain a strong TE1 option in the high-flying offense of the Saints.
Clay Matthews
Mar 22 10:23am ET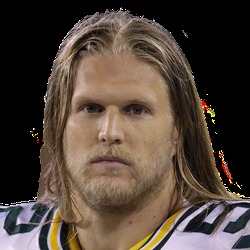 Updating previous reports, Los Angeles Rams LB Clay Matthews' two-year deal has a $9.25 million base value with $5.5 million guaranteed.
Morgan Burnett
Mar 22 9:43am ET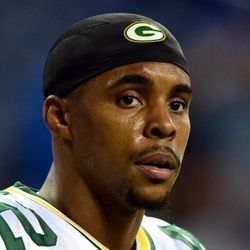 Pittsburgh Steelers FS Morgan Burnett will be released by April 1, per the player's request, according to his agent, Kevin Conner.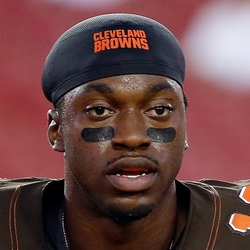 Free-agent QB Robert Griffin III (Ravens) re-signed with the Baltimore Ravens Friday, March 22, on a two-year deal. Financial terms weren't disclosed, and the deal is pending a physical.
Marcus Sherels
Mar 21 10:20pm ET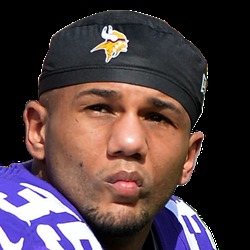 The New Orleans Saints signed long-time Minnesota Vikings punt returner Marcus Sherels to an undisclosed one-year deal on Thursday, according to a source. The 31-year-old was the Vikings primary punt returner for the last eight years and averaged 12.0 yards per punt return in 2018 to finish in the league's top five for the third time in the last six seasons. He was also used occasionally as a kickoff returner and was a backup cornerback. New Orleans ranked in the league's bottom 10 teams in punt return yardage the last two years. Sherels won't be an option in most fantasy leagues with his move to the Saints.
From RotoBaller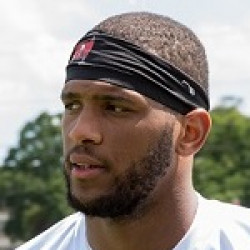 Tampa Bay Buccaneers TE O.J. Howard (ankle) spent time running routes and catching passes from Kansas City Chiefs QB Patrick Mahomes Thursday, March 21.
Fantasy Spin: Howard was having a TE1 campaign in 2018 before an injury ended his season early, but he should be back at full strength well before the start of next season. He is a big-play weapon from the tight end spot and could finish as a top-five fantasy option at his position.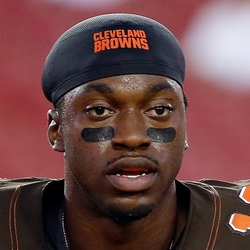 The Baltimore Ravens re-signed backup quarterback Robert Griffin III on Thursday to an undisclosed two-year deal. The 29-year-old will continue to back up starter Lamar Jackson in 2019. The former first-round pick can be an invaluable source for Jackson as he matures heading into his second season, but RG3 will continue to have no fantasy value.
From RotoBaller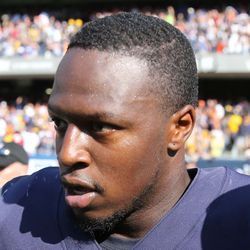 Chicago Bears RB Jordan Howard is unlikely to have a role in the offense if he remains with the team in 2019, in the opinion of Brad Biggs of the Chicago Tribune.
Fantasy Spin: Howard has always struggled to make an impact in the passing game, and after regressing as a between-the-tackles runner last year, the Bears don't have much incentive to feature him in the offense. Feel free to take a flier on him in the final rounds of drafts, but don't count on him to be a contributor for your fantasy squad.
Justin Houston
Mar 21 10:00pm ET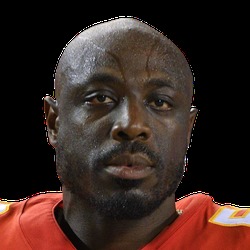 The Indianapolis Colts signed free-agent outside linebacker Justin Houston to a two-year deal worth $24 million on Thursday, a source told NFL Network's Ian Rapoport. Houston had nine sacks for the Chiefs last year, but he was cut with the team trying to get younger and defense while transitioning from a 3-4 base defense to a 4-3 scheme. The Colts also run a 4-3, but they project to use him as a defensive end for the first time in his career. The 30-year-old has dealt with a nagging knee injury in recent years but still has 18.5 sacks in the last two years. The veteran will certainly help boost a weak Indy pass rush from a season ago.
From RotoBaller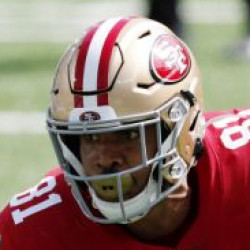 Washington Redskins TE Jordan Reed (toe) has been working out with teammates this offseason, according to RB Adrian Peterson.
Fantasy Spin: Reed managed to play in 13 games last season, but it didn't translate into much production on the field. Between constant health issues and slipping per-game numbers, Reed is no more than a late-round lottery ticket heading into 2019.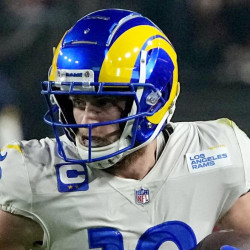 Los Angeles Rams WR Cooper Kupp (knee) said his recovery is where it is 'supposed to be' at this point in the process.
Fantasy Spin: Kupp is expected to be ready for the start of the 2019 season. He was Jared Goff's go-to target on third downs and in the red zone prior to the injury, and Kupp should be able to deliver WR2 numbers, especially in PPR formats.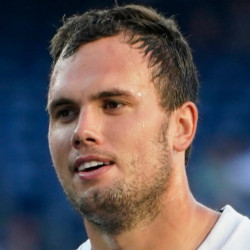 Los Angeles Chargers TE Hunter Henry (knee) is expected to be ready for the start of OTAs, according to general manager Tom Telesco.
Fantasy Spin: Assuming he doesn't suffer any setbacks, Henry should open the year as the starting tight end for the Chargers and a low-end TE1 candidate for fantasy owners.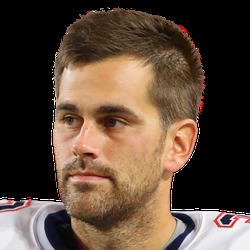 Free-agent PK Stephen Gostkowski (Patriots) is making progress in contract talks with the New England Patriots. Gostkowski has also received interest from other teams.
Fantasy Spin: Gostkowski struggled at times this past season but still can be a weekly starting option in all fantasy leagues.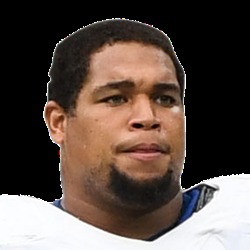 Free-agent DT Al Woods (Colts) met with the Detroit Lions Thursday, March 21.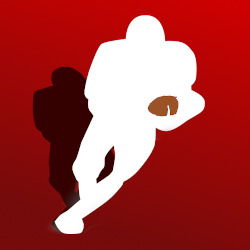 Free-agent DE Brandon Copeland (Jets) met with the Detroit Lions Wednesday, March 20.
Marcus Sherels
Mar 21 6:13pm ET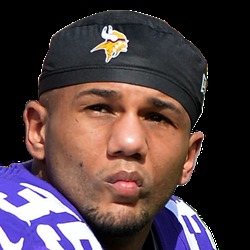 Free-agent CB Marcus Sherels (Vikings) agreed to terms on a one-year contract with the New Orleans Saints Thursday, March 21, according to a source. Financial terms were not disclosed.