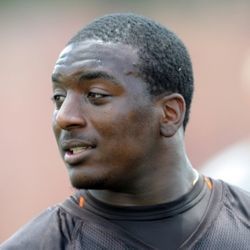 Cleveland Browns general manager John Dorsey said that running back Duke Johnson is "a member of this organization moving forward," and head coach Freddie Kitchens believes Johnson is a vital part of the offense. Johnson's trade request doesn't change anything, as of now. Cleveland would likely trade Johnson if they got the right offer, but it doesn't appear they're motivated to move him right now, especially with Kareem Hunt suspended for the first half of the season. The 25-year-old fell out of favor when Kitchens took over the offense last year and finished with a career-low 40 carries for 201 yards and no touchdowns on the ground. He also had a career-low 47 receptions for 429 yards and three scores. There could be a pass-catching role for Johnson behind Nick Chubb in the first half of the year if he stays in Cleveland, but fantasy owners probably won't take the bait.
From RotoBaller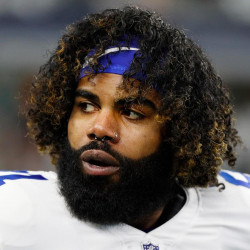 The Dallas Cowboys are open to finding a backup behind running back Ezekiel Elliott with Rod Smith still on the free-agent market. Elliott has won the rushing title in two of his first three seasons and hasn't missed a game due to injury, but the Cowboys need better insurance behind him. Dallas wants to find a quality backup, but they aren't sure if that'll come in free agency or through the draft. As of right now, Darius Jackson and Jordan Chunn are the backups listed on the team's depth chart behind Elliott.
From RotoBaller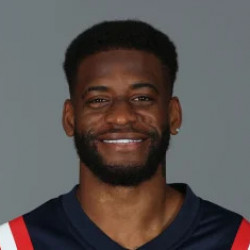 Miami Dolphins wide receiver Devante Parker is happy that the Dolphins trusted him enough to bring him back in 2019 and said "they have confidence in me again, have trust in me, have faith in me to sign me back again." Parker also said he's fully healthy this offseason. The 26-year-old was hurt to start last season and wound up finishing with a career-low 24 catches for just 309 yards and one touchdown in 11 games. While Parker has the talent, he continues to underwhelm for Miami and fantasy owners, and he's caught only two touchdowns in the last two seasons and nine total in his four years in the league. Even if he remains the No. 1 wideout in Miami in 2019, Parker's fantasy value is down in the dumps. And Miami's quarterback situation is also troubling.
From RotoBaller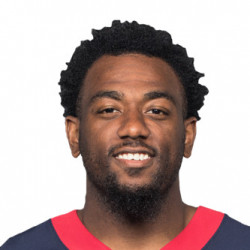 Houston Texans wide receiver Keke Coutee is doing everything in his power to stay on the field in 2019. He has changed his offseason routine to focus more on stretching and eating healthier. Coutee was rarely on the field because of recurring hamstring issues in his rookie season, and he caught 28 passes for 287 yards and one touchdown in six regular season games. If he can stay on the field all year in 2019, Coutee has a very high fantasy ceiling as the slot man in Houston.
From RotoBaller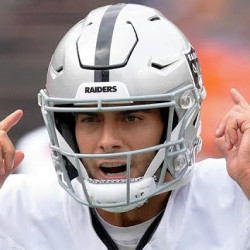 San Francisco 49ers quarterback Jimmy Garoppolo (knee) has resumed throwing and doing dropbacks as he recovers from a torn ACL early last season, and he's hoping to take part in seven-on-seven drills when organized team activities start next month. The ultimate goal is being fully cleared for training camp in late July. It's almost certain that Garoppolo will wear a brace on his knee this year, and he doesn't think it'll impact his mobility. The 27-year-old looks to have the tools to be a solid QB1, but he's also never played in more than six games in a season in his five years in the NFL, so fantasy owners need to be cognizant not to overspend on his talent.
From RotoBaller
Luke Kuechly
Apr 18 8:13am ET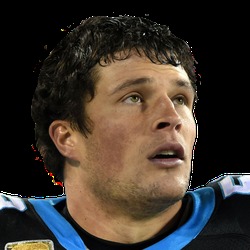 Carolina Panthers LB Luke Kuechly converted $9.05 million of his salary Thursday, April 18, into a signing bonus to create $7.24 million in salary cap space.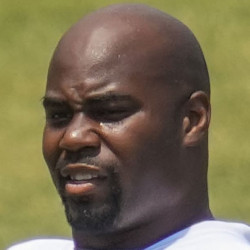 Chicago Bears RB Mike Davis is set to serve as the team's primary ball carrier during the 2019 season, in the opinion of the Chicago Tribune's Brad Biggs.
Fantasy Spin: With Jordan Howard gone and Tarik Cohen better suited as a situational player, Davis could be in line for a lot of touches after parlaying his 728-yard, five-touchdown season last year into a $6 million deal. If Biggs' projection holds up, Davis may offer some nice upside as a depth selection.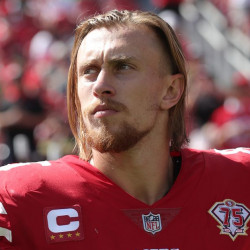 San Francisco 49ers tight end George Kittle said he suffered "fractured cartilage" in his ribs early in the game against the Raiders last year but played through it. San Fran played Oakland on Nov. 1, so that means Kittle played around half the season after suffering that injury. The second-year professional had a truly breakout season, catching 88 passes for 1,377 yards and five touchdowns for the Niners. With quarterback Jimmy Garoppolo back healthy in 2019, the sky is the limit for Kittle. He'll likely be the third tight end off the board behind Travis Kelce and Zach Ertz in fantasy.
From RotoBaller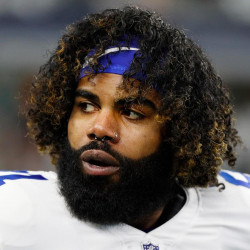 Dallas Cowboys executive vice president Stephen Jones said that the team will pick up running back Ezekiel Elliott's fifth-year option. The 23-year-old has two 1,000-yard seasons in his three years in the NFL and ran 304 times for 1,434 yards and six touchdowns in his 15 games last year. He also caught a career-high 77 passes for an additional 567 yards and three scores. Elliott is one of the premier running backs in the NFL and should continue to be a high first-round pick in fantasy drafts this fall.
From RotoBaller
Bryce Callahan
Apr 17 11:03pm ET
Denver Broncos CB Bryce Callahan (foot) was a limited participant during practice at the team's minicamp, while CB Isaac Yiadom (shoulder) went through team stretching and some individuals drills, but no team work. '(Callahan) could go in this camp, but we're just letting him do individual - I just want to give him a few more weeks to feel healthy,' head coach Vic Fangio said Tuesday, April 16.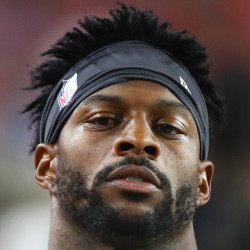 Denver Broncos WR Emmanuel Sanders (Achilles) is present for minicamp, but he has either been working on a side field or doing no work as he makes his way back from an Achilles' injury. 'Everything we've been told and what he's said, he's progressing well,' head coach Vic Fangio said Tuesday, April 16.
Fantasy Spin: Sanders will be a decent WR3 or flex fantasy option heading into the 2019 season, and he has the entire offseason to jell with new QB Joe Flacco. He also has plenty of time to put his injury in the rear-view mirror.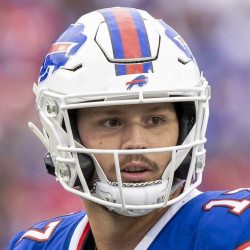 Buffalo Bills QB Josh Allen (elbow) said earlier this week that his elbow injury is in the past, and he is having 'no problems at all.' He met with physical therapists for the first couple of weeks of the offseason, but was fine and has been throwing ever since.
Fantasy Spin: The Bills look to be an improved offense heading into 2019, but they still have work to do in the passing game. Allen should be considered as a low-end No. 2 quarterback in fantasy leagues of 12 or more teams until further notice.
Pittsburgh Steelers WR/KR Ryan Switzer (ankle) is participating in the team's voluntary workouts this week, and was one of the first players in. He is taking part as he wants to get prepared for the 2019 season, and he enjoys the team bonding, too. 'I think it's big. I am learning more about them, they are learning more about who I am,' Switzer said.
Xavien Howard
Apr 17 9:53pm ET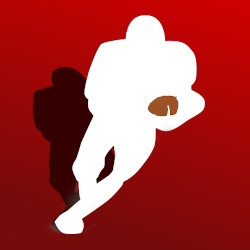 Miami Dolphins CB Xavien Howard is considered a clear and pressing extension priority this offseason, as the Pro Bowler is considered a core member of the team's future.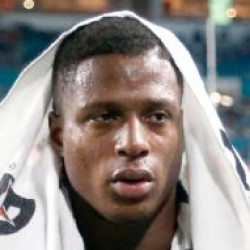 Miami Dolphins RB Kenyan Drake is entering the fourth and final season of his rookie contract, and there are no contract extensions talks at the moment, according to a league source.
Fantasy Spin: Drake might head into the season with a chip on his shoulder, and that could be a good thing for prospective fantasy owners. He has averaged 4.7 yards per rush over the first three seasons of his career, and he could be tied with Ezekiel Elliott and Adrian Peterson, behind only Jamaal Charles, if he had enough carries to qualify. He has a new slate with Brian Flores at the helm, so he enters as a nice fantasy sleeper in 2019.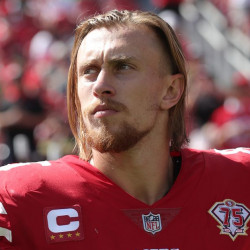 San Francisco 49ers TE George Kittle said Wednesday, April 17 that he suffered 'fractured cartilage' early in the Week 9 game in 2018 against the Oakland Raiders, meaning 793 of his 1,377 yards came while injured.
Fantasy Spin: Imagine what Kittle could do if he were 100 percent healthy and with his regular starting quarterback under center? He'll have tremendous expectations heading into 2019, and he is a must-start fantasy option, but it wouldn't be surprising to actually see him level off a bit, or even take a slight step back. He'll still be a fantasy stud, however.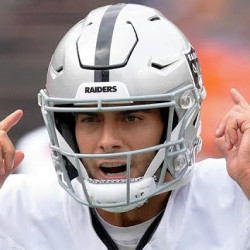 San Francisco 49ers QB Jimmy Garoppolo (knee) said he likely will wear a brace on his surgically repaired knee this upcoming season.
Fantasy Spin: Garoppolo is expected to be ready for training camp as long as he does not suffer any setbacks in his recovery. He has played well in the past and could be a low-end No. 1 quarterback in some deeper leagues.
Ken Crawley
Apr 17 6:23pm ET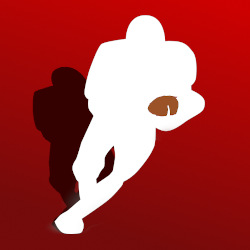 New Orleans Saints restricted free-agent CB Ken Crawley plans to sign his one-year tender offer Monday, April 22, according to a source.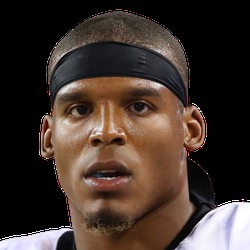 Carolina Panthers QB Cam Newton (shoulder) is making good progress in his recovery from shoulder surgery, but head coach Ron Rivera said there is no timetable for when Newton will be throwing at full strength.
Fantasy Spin: Newton probably will not do much this offseason but should be ready for training camp. He is a No. 1 fantasy quarterback when he is healthy, but owners may want to pick up a strong No. 2 quarterback in case Newton suffers any setbacks.
Grady Jarrett
Apr 17 6:03pm ET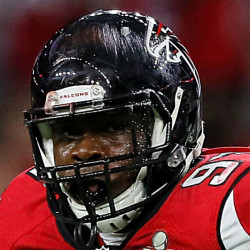 Atlanta Falcons franchise free-agent DT Grady Jarrett is not participating in offseason workouts this week.