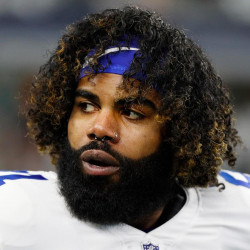 Dallas Cowboys running back Ezekiel Elliott was handcuffed at a concert on Saturday after he had a minor altercation with a security guard. Video obtained by TMZ shows Elliott bodying the security guard backward into a metal fence. He was later released without being charged and went to his youth football camp in Las Vegas, according to his attorney. While Elliott was not formally charged with a crime, under the personal conduct policy, the NFL can punish a player even if he wasn't charged by the police. This isn't Elliott's first incident as the NFL suspended him for six games in 2017 for an incident involving his ex-girlfriend. This doesn't appear to be a major issue for Elliott but whenever his name pops up, it is a concern.
From RotoBaller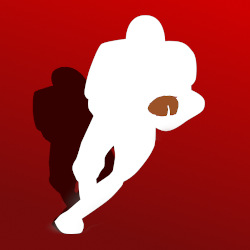 Free-agent QB Chad Kelly (Broncos) signed an undisclosed deal with the Indianapolis Colts Monday, May 20. DT Jordan Thompson was waived.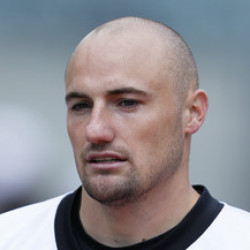 New England Patriots RB Rex Burkhead projects as the team's No. 5 running back and may not be active for every game, in the opinion of Jeff Howe of The Athletic.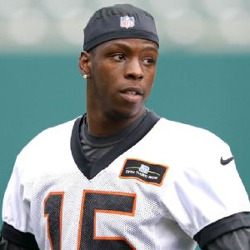 Cincinnati Bengals WR John Ross (tightness) missed voluntary minicamp with general tightness.
Fantasy Spin: While it doesn't sound serious, his injury history isn't exactly encouraging. Ross has the speed to produce big plays, but he's yet to show he can produce with any sort of consistency. At this point, you can probably leave him on the waiver wire.
Vincent Taylor
May 19 5:13pm ET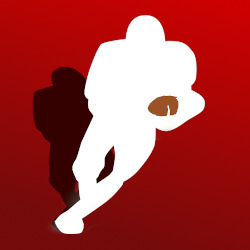 Miami Dolphins DT Vincent Taylor (toe) has been participating in offseason workouts after being medically cleared from the toe injury he suffered last season.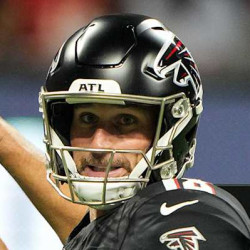 Minnesota Vikings QB Kirk Cousins is entering his second season with the team and along with that come higher expectations. 'I think a year under his belt here in Minnesota and his familiarity with everything is going to bode well,' Vikings co-owner Mark Wilf said in the Minneapolis Star Tribune on Sunday, May 19. 'He's doing great. We expect a lot out of him as well as our whole team.'
Fantasy Spin: After three consecutive top-10 fantasy QB finishes in Washington, Cousins finished 13th in his debut season in the Twin Cities, but a some of that was due to his one rushing TD after posting at least four over the previous three seasons. Draft him as a rock-solid QB2.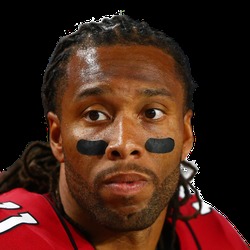 Arizona Cardinals WR Larry Fitzgerald could reach 100 catches because of all the 'quick-rhythm throws' in head coach Kliff Kingsbury's offense, in the opinion of Bucky Brooks of NFL.com.
Fantasy Spin: Fitzgerald is coming off a down year, but with Kyler Murray under center and a pass-happy offense being installed, he could see an uptick in his numbers. While 100 catches may be a little optimistic, Fitzgerald is Arizona's most dependable receiver. It wouldn't be a shock to see him finish as a solid WR3.
Chris Long
May 18 9:33pm ET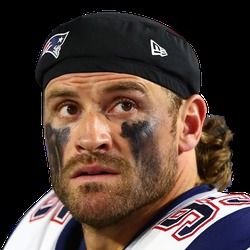 Philadelphia Eagles DL Chris Long announced his retirement from the NFL Saturday, May 18.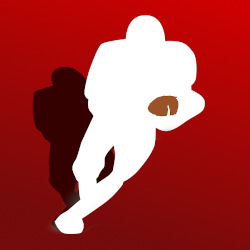 Miami Dolphins WR Ricardo Louis (knee) was placed on the Reserve/Injured list with a knee injury, according to a league source. It was initially reported that Louis was dealing with a neck injury.
Matt Milano
May 18 9:13pm ET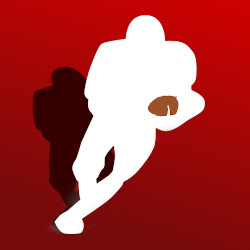 Buffalo Bills LB Matt Milano (leg) has been participating in offseason activities and remains on track to be ready for the start of the 2019 season.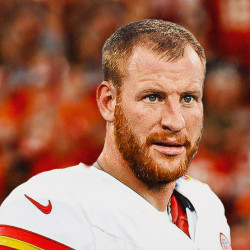 Philadelphia Eagles QB Carson Wentz has started contract extension talks with the Eagles, but the two sides are not close to an agreement at this point.
Fantasy Spin: Wentz is under contract for a few more years but could receive a contract extension before the start of the 2019 season. Wentz has played well when he is healthy, but he has deal with injuries over the last few seasons. He can still be a No. 1 quarterback in all fantasy leagues this upcoming season.
Jalen Mills
May 18 4:33pm ET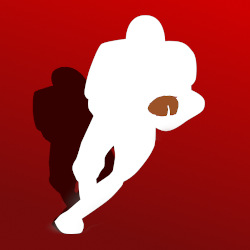 Philadelphia Eagles CB Jalen Mills (foot) may be held out until training camp because he is coming off a foot injury, according to head coach Doug Pederson.
Jaylon Smith
May 18 11:53am ET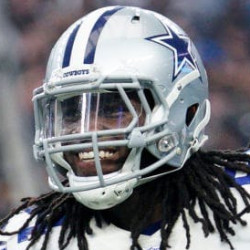 Dallas Cowboys LB Jaylon Smith has begun talks with the team on a contract extension, according to sources.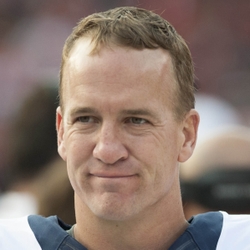 Former QB Peyton Manning is being rumored to be a target for the New York Jets' general manager vacancy. Manning played under head coach Adam Gase with the Denver Broncos and fits the mold the team is seeking. 'It's more than a talent-evaluation guy,' Jets CEO Christopher W. Johnson said. 'I want a great manager, a communicator, who can collaborate well with the building. I'm convinced we're going to find that person.'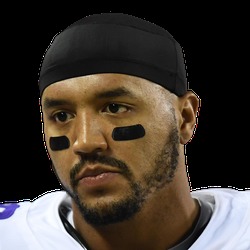 Updating a previous report, the Baltimore Ravens signed WR Michael Floyd (Redskins) to a one-year contract on Friday, May 17. Financial terms were not immediately disclosed.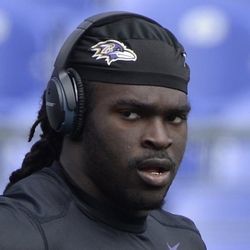 Tampa Bay Buccaneers WR Breshad Perriman said he is continuing to develop his timing with QB Jameis Winston, and he expects 'big plays all around' in head coach Bruce Arians offense this year.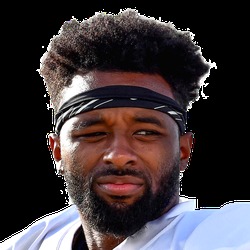 Cleveland Browns WR Jarvis Landry (undisclosed) said he has been held out of spring practices because of a minor injury. 'Everything's going well, man,' Landry said. 'And then when I get my opportunity to go out there and practice, I will and it'll be back to normal and fun.'
Fantasy Spin: Landry should be a steady part of Cleveland's suddenly loaded passing attack, but his role out of the slot makes him more valuable in PPR formats. Still, he should be no worse than a WR3 in any league.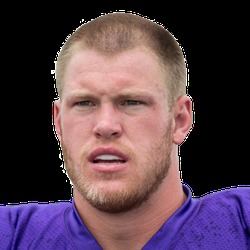 Minnesota Vikings TE Kyle Rudolph has been offered a five-year contract extension, but the two sides have not made much progress in talks, according to a source. Rudolph would be paid among the top tight ends in the NFL if he signed the extension.
Fantasy Spin: Rudolph's status with the Vikings is still uncertain at this point, so fantasy players should continue to monitor the situation. Rudolph can be a solid No. 2 tight end in fantasy leagues.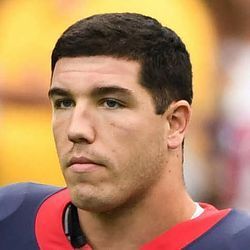 Houston Texans TE Ryan Griffin was released Friday, May 17.
Cleveland Browns wide receiver Antonio Callaway has been showing more explosiveness at organized team activities this week. He led the Browns in receiving touchdowns and finished third in yards in his rookie season in 2018, so there is plenty of upside remaining. He was a fourth-round pick in 2017 but missed the entire season. The Browns offense should be much more explosive this year with the addition of Odell Beckham Jr., but that might also hurt Callaway's upside in this offense. Callaway finished with 43 catches for 586 yards and five touchdowns in 2018. The 22-year-old is certainly worth a late-round flier for receiver depth, but his ups and downs could continue this season.
From RotoBaller