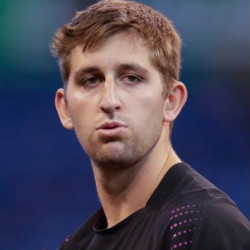 Miami Dolphins quarterback Ryan Fitzpatrick has been better than quarterback Josh Rosen at organized team activities this week, according to a player that didn't want to speak publicly. However, Rosen has played well and Fitzpatrick threw two interceptions at practice on Tuesday. Rosen is doing his best work in the middle of the field and had good red-zone numbers with Arizona in his rookie season, but he also has remained inconsistent in practices. Miami has an open competition at QB this summer, but Rosen should win the job and start in Week 1. A change of scenery should be good news for him, but he'll be nothing more than a low-end QB2 that needs to prove himself.
From RotoBaller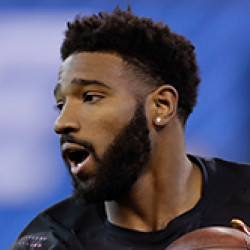 Pittsburgh Steelers running backs James Conner and Jaylen Samuels were lined up together in the backfield during Day 2 of organized team activities this week, which is a different look for their offense. Samuels had 256 rushing yards on 56 carries in his rookie season and added 199 receiving yards and three touchdowns on 26 catches as a converted tight end. Conner, who had 215 carries for 973 yards and 12 touchdowns on the ground last year, will see the bulk of the backfield touches and will be highly coveted in fantasy drafts with Le'Veon Bell out of the picture now. Samuels won't be a bad handcuff at all.
From RotoBaller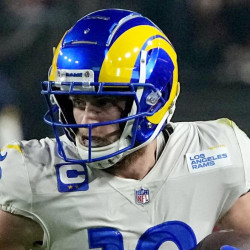 Los Angeles Rams wide receiver Cooper Kupp (knee), who tore his ACL in Week 10 last year, is on the mend and is on track for the start of the regular season. Im taking it day-by-day, Kupp said this week. Its just about attacking this week, attacking the day as best as I possibly can. And I feel good about where Im at. He has taken part in walkthrough 11-on-11 drills during the week but otherwise has been on the sidelines with trainers. Kupp will gradually expand what he can do leading up to training camp. The 25-year-old was only able to play in eight games because of his injury last year, but he remains one of quarterback Jared Goff's favorite targets. Kupp had 62 receptions for 869 yards and five touchdowns in his rookie season and scored six times in eight games last season.
From RotoBaller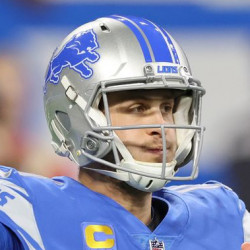 Los Angeles Rams wide receiver Robert Woods continues to develop his chemistry with quarterback Jared Goff during organized team activities. Goff has targeted Woods a whopping 215 times over the last two seasons, and the two connected a number of times in 7-on-7 drills at practice this week. Woods is focused on picking up yards after the catch this offseason. The 27-year-old broke out for career highs across the board in catches (86), targets (130), receiving yards (1,219) and touchdowns (six) in his second year in LA in 2018. It helped that Cooper Kupp (knee) wasn't around for half the season, but Woods should continue to do damage in this offense moving forward.
From RotoBaller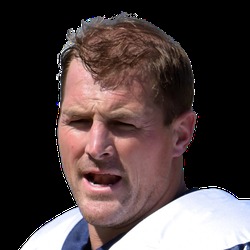 Dallas Cowboys tight end Jason Witten, who came out of retirement after a year in the Monday Night Football broadcast booth, has impressed his teammates so far this offseason. Witten looks great and appears to be stronger and faster than he was in 2017, when he had 63 catches for 560 yards and five touchdowns. He played in all 16 games from 2004-17, but the Cowboys want to play it smart with the veteran and limit his snaps by keeping him out of a third of organized team activity practices and into training camp. The 37-year-old is expected to share time with Blake Jarwin and Dalton Schultz in 2019, so he's unlikely to be a TE1 for fantasy purposes. I guess the trick is to take a year off because hes definitely gotten better, stronger and faster, quarterback Dak Prescott said. He hasnt lost a step.
From RotoBaller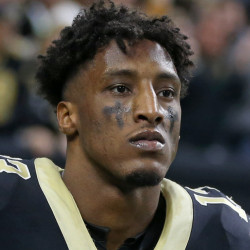 New Orleans Saints wide receiver Michael Thomas can become a free agent after this season, while defensive end Cameron Jordan can become a free agent in 2021. Thomas and Jordan, who are both attending organized team activities, are two of the most underpaid stars at their positions in the NFL. Thomas, 26, will make only $1.15 million in the final year of his rookie deal after averaging 107 catches, 1,262 yards and eight touchdowns per season in his first three years. His 321 catches are the most in history by a receiver in his first three seasons. Thomas could become the first receiver to average $20 million per year. Neither Thomas nor Jordan plan on holding out, and Jordan said he wants to be a "Saints lifer." Jordan's average salary ranks 22nd among 4-3 defensive ends and 3-4 outside linebackers, according to ESPN Stats & Information.
From RotoBaller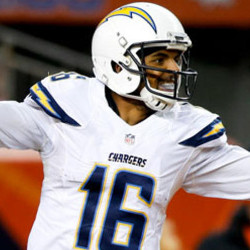 Oakland Raiders WR Tyrell Williams has impressed with his speed and route-running so far in OTAs.
Fantasy Spin: Williams' season-high for targets (119) came in 2016 with the Chargers, and he'll be doing good if he can come close to that this season playing opposite Antonio Brown. Value Williams as a WR5.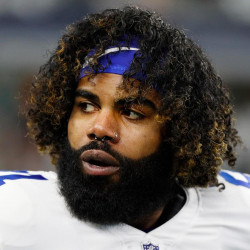 Dallas Cowboys RB Ezekiel Elliott is unlikely to face any league discipline over his involvement in a May 19 incident at a Las Vegas music festival, in the opinion of team owner Jerry Jones.
Fantasy Spin: Of course, Jones was certain Elliott wouldn't be suspended for domestic-violence allegations in 2016, but he wound up serving a six-game ban late in 2017 after a circus-like litany of appeals and court rulings. This latest incident, though -- involving a shoving match with a event security officer -- isn't nearly as troubling and until further notice, Elliott should be one of the top handful of RBs off the board at the top of fantasy drafts.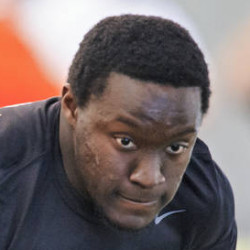 Pittsburgh Steelers wide receiver James Washington trained harder this offseason and is down 15 pounds from the 223 to 225 pounds he played at in his rookie season. Washington finished 2018 with two 60-plus yard performances in the final three weeks, but his 42.1 percent catch rate (16 receptions on 38 targets) was the worst among Steelers wideouts with at least 10 catches. "I feel like I know more of the plays. ... I feel I'm quicker off the ball," Washington said. "I'm able to run with everybody." Donte Moncrief might have the inside track on the No. 2 job behind JuJu Smith-Schuster, with Eli Rogers in the slot. However, Washington can make some noise as well with Antonio Brown no longer around. Keep an eye on him in deeper leagues.
From RotoBaller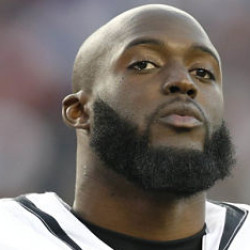 Jacksonville Jaguars RB Leonard Fournette is being counted on to have a big season in 2019. 'We're really looking forward to Leonard having a big year,' offensive coordinator John DeFilippo said this week, via the team's official website. 'I'm going to call it what it is: He's going to be a major reason where our offense goes. I'm not going to sugarcoat that. Leonard Fournette needs to be a big part of this offense. The harder he works -- which he is right now -- that's going to be not only good for our offense, but good for our team.'
Fantasy Spin: Fournette's numbers were down markedly across the board last season as he played in only eight games due to injuries and suspension. However, we've seen what he can do when in the lineup (1,342 total yards, 10 TDs as a rookie) and that's why he will be drafted as a high-end RB2 this summer.
Baltimore Ravens quarterback Lamar Jackson wasn't happy with how he performed in organized team activities this week. He has been trying to develop as a passer this offseason after completing only 58.2 percent of his passes as a rookie, including 159.1 yards passing per game as a starter. Jackson showed more velocity on his passes on Thursday, but he was still inconsistent. "It's been crazy. It's been everywhere," Jackson said of his throws. "I feel like my hand is a little too high on the football and that makes the ball go out of whack a lot." Baltimore is also installing a new offense under coordinator Greg Roman, so it's going to take Jackson a bit longer to learn the new system. While he should be able to improve his arm in Year 2, Jackson is primarily a running QB in a run-first offense. He'll have QB1 upside but should be taken as a backup with upside in fantasy drafts.
From RotoBaller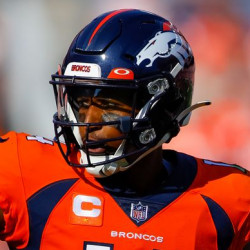 Denver Broncos wide receiver Courtland Sutton traveled to Florida to train with Tony Villani of XPE Sports ahead of the team's offseason program, and he's now working with former NFL wideout Anquan Boldin on his route-running techniques. Sutton focused on being more explosive with the ball in his hands while working with Villani. The 23-year-old will be leaned on more heavily heading into his second year, especially if Emmanuel Sanders is slow to recover from his Achilles injury. He'll be a popular target in 2019 drafts after catching 42 passes for 704 yards and four touchdowns in his rookie season with Case Keenum throwing him passes.
From RotoBaller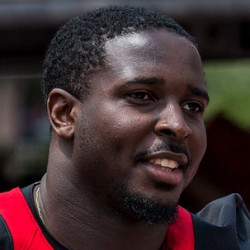 New England Patriots RB Sony Michel didn't participate in the team's OTA workouts Thursday, May 23, and one team beat writer says it's possible that the team is limiting Michel's offseason workload.
Fantasy Spin: Michel matched his 13-game regular-season TD total (six) in three playoff games as he enjoyed a strong postseason. Despite the addition of third-round RB Damien Harris, Michel should be drafted as a solid RB2.
Adam Jones
May 24 12:13pm ET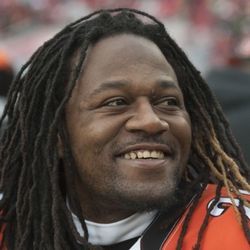 Free-agent CB Adam Jones (Broncos) announced his retirement Friday, May 23, posting a video to his Instagram account saying that 'it's official that I'm done with the NFL.'
Gerald McCoy
May 24 11:33am ET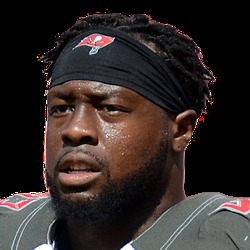 Updating previous reports, free-agent DT Gerald McCoy (Buccaneers) has received interest from 10 teams, and he has received offers as high as $11 million per year.
Baltimore Ravens QB Lamar Jackson struggled with his accuracy in organized team activities, and he especially had trouble in the red zone. Jackson showed increased velocity, but several of his passes wobbled through the air. Jackson has impressed with his work in the team's conditioning program this offseason.
Fantasy Spin: Jackson has tremendous upside due to his legs, but he's a work in progress through the air. The silver lining is he appears to be a hard worker, which provides hope for future development. Jackson is a midrange QB1 in fantasy.
Jimmie Ward
May 24 3:03am ET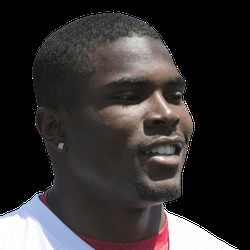 Updating previous reports, San Francisco 49ers S Jimmie Ward (clavicle) is expected to miss eight to 12 weeks after suffering a fractured collarbone.
Steven Means
May 24 2:43am ET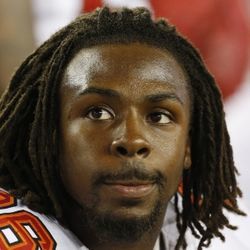 Atlanta Falcons DE Steven Means (Achilles) was placed on the Reserve/Injured list Thursday, May 23.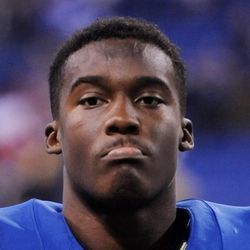 New England Patriots WR Phillip Dorsett worked with the first-team offense during positional drills in OTAs Thursday, May 23.
Fantasy Spin: Dorsett has a shot to secure a starting spot across from Julian Edelman, so he's a player worth keeping an eye on. If he breaks camp as a top-three receiver, he will be worth a flier in the later rounds.
Marcus Davenport
May 23 10:43pm ET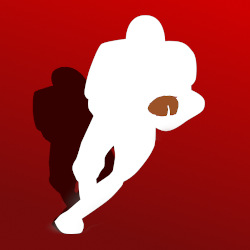 New Orleans Saints DE Marcus Davenport (toe) was able to take part in individual drills during OTAs Thursday, May 23.