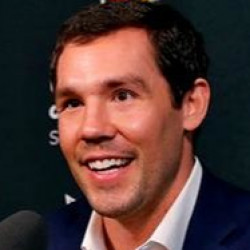 Newly-signed Arizona Cardinals quarterback Sam Bradford has been given a $40 million contract with $15 million guaranteed. This move suggests that the Cardinals plan to use Bradford as a starter, or at least view him as the favorite to win the starting job for the team entering the 2018 NFL season. When healthy, Bradford should be considered a low-ceiling QB2 who should help wide receiver Larry Fitzgerald maintain his WR2 status for the upcoming year. For a player with a degenerative knee condition, though, that sum of money is rather steep.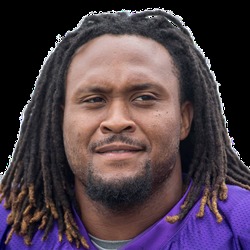 Updating a previous report, free-agent wide receiver Jarius Wright is signing a two-year deal with the Carolina Panthers, according to a source. He'll receive a $2 million signing bonus in the first year, and the deal also contains up to $3.5 million in incentives. He didn't do much in his time with Minnesota and was buried on the depth chart, but he'll be reuniting with offensive coordinator Norv Turner and is expected to be the primary slot receiver for Carolina. However, fantasy owners can probably do much better with a late-round flier.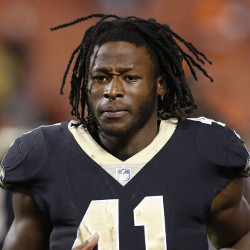 The Detroit Lions will likely target a running back in the first few rounds of the NFL draft. Even after re-signing Zach Zenner and adding veteran LeGarrette Blount on a one-year deal, the team is looking for their running back of the future. After missing out on Alvin Kamara and Kareem Hunt last year, the team will look to take advantage of this year's class of running backs to replace the disappointing Ameer Abdullah and Theo Riddick. Expect Blount to be the primary running back in Detroit next season, unless they draft a stud early.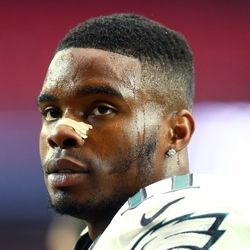 New Orleans Saints wide receiver Josh Huff has been suspended for the first two games of the 2018 season without pay for violating the league's policy for substances of abuse, according to a league source. He'll be eligible to take part in the offseason program and preseason games. In action with the Eagles and Buccaneers over parts of four seasons, Huff has 51 catches for 523 yards and four touchdowns. He's not a lock to make the team's final roster.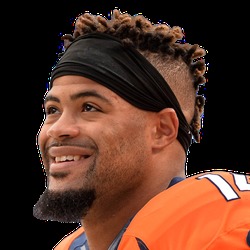 Free-agent wide receiver Cody Latimer, Denver's former second-round pick, signed an undisclosed deal with the New York Giants. Latimer had his best season with the Broncos last year, but he still had only 19 receptions for 287 yards and two touchdowns in 11 games. He'll help bring depth to the team's receiving room behind Odell Beckham Jr. and Sterling Shepard. Latimer likely won't have any fantasy value unless an injury ahead of him opens up more playing time.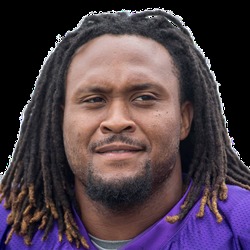 The Carolina Panthers are expected to sign free-agent wide receiver Jarius Wright, according to a source. Wright has experience with Carolina offensive coordinator Norv Turner from their time together in Minnesota, and Wright would be expected to serve as the team's new slot receiver. It's a much more intriguing spot for Wright in an offense that should look to push the ball downfield, but he had just 18 catches for 198 yards and two touchdowns in 2017 and has only 10 scores in his seven years in the NFL. Wright can be left to the waiver wire in most leagues, but keep an eye on his role in this offense.
Orlando Scandrick
Mar 19 2:50pm ET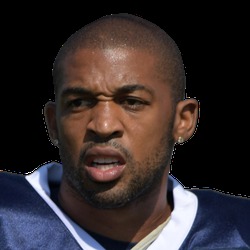 The Washington Redskins agreed to a two-year deal worth a max value of $10 million with free-agent cornerback Orlando Scandrick on Monday, according to a source. Scandrick moves from Dallas after nine seasons to the division-rival 'Skins. The former fifth-round pick hasn't fared well in recent seasons and had only 38 tackles and no interceptions in 11 games last season. Scandrick has just eight picks in his career. Washington's secondary needs more help.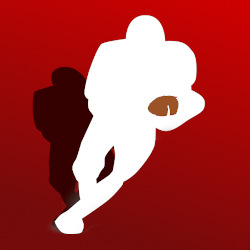 Free-agent running back Mike Davis said on his Twitter account that he's visiting with the Los Angeles Rams on Monday. He's also had a visit with the Lions since the Seahawks didn't tender him a contract as a restricted free agent. Davis was Seattle's starting running back for the last five weeks in 2017 and rushed 68 times for 240 yards in six total games last year. If signed in LA, Davis would likely compete with Malcolm Brown for backup duties to Todd Gurley.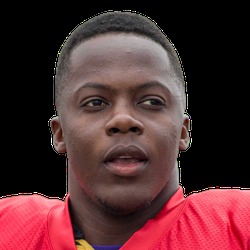 New York Jets quarterback Teddy Bridgewater's one-year deal only guarantees him $500,000 in his signing bonus. He'll receive a $5 million non-guaranteed salary and $500,000 in workout bonuses. He also has incentives worth up to $9 million for playing time, yards and touchdowns. It makes sense with Bridgewater only playing in part of one game since his gruesome knee injury before the 2016 season started. It's unlikely he reaches his incentives, either, with New York fully expected to select a quarterback after moving up to third overall in next month's draft. Bridgewater may not be long for New York.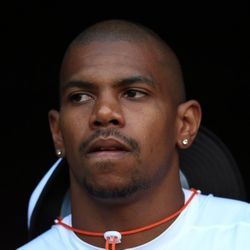 Free-agent wide receiver Terrelle Pryor is scheduled to visit with the New York Jets after his visit with the Seahawks on Monday, according to a source. That's assuming he makes it out of Seattle without signing a deal. The converted quarterback had a 1.000-yard season with Cleveland in 2016 but was a free-agent bust in Washington in 2017, playing in only nine games due to injury and catching just one touchdown pass on 20 receptions. Pryor has a lot of talent, but he also drops a lot of passes and is a high-risk fantasy option, especially if he lands in New York, where the quarterback position is far from settled.
Jacksonville Jaguars wide receiver Donte Moncrief's one-year, $9.6 million fully guaranteed deal also contains another $2 million in incentives. Moncrief was a bust in Indy, and he caught just 26 passes for 391 yards and two touchdowns in 2017 in 12 games, although he was also without quarterback Andrew Luck all season. Moncrief's deal in Jacksonville suggests he'll be a starter, but it's hard to get behind him in fantasy when he'll have to compete for targets with Marqise Lee, Allen Hurns, Keelan Cole and Dede Westbrook. The Jags are also a run-first team, so Moncrief's fantasy ceiling will be limited.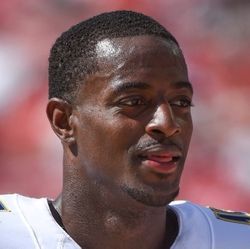 Free agent wide receiver Dontrelle Inman will visit the Dallas Cowboys. Inman caught 23 passes for 334 yards and a touchdown after joining the Bears last season and was a solid complementary piece for the Chargers before that. He's not a difference maker, but he'd be a solid option opposite Dez Bryant in the Cowboys offense.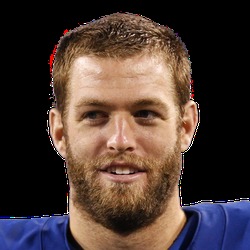 Former Detroit Lions tight end Eric Ebron visited with the Indianapolis Colts on Monday, per NFL Insider Ian Rapoport. As easily the best tight end on the market, Ebron has drawn attention from the Carolina Panthers and New England Patriots as well as Indianapolis. The Colts are in desperate need of receiving threats and Ebron could provide some help in developing the short to intermediate passing game that Frank Reich plans to incorporate. However, as a fantasy weapon, it is hard to imagine Ebron having much success as the second man up behind the Colts clear top tight end option in Jack Doyle.
Matt Milano
Mar 19 12:13pm ET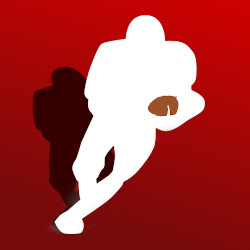 Buffalo Bills LBs Matt Milano and Tanner Vallejo could receive bigger roles on defense next season.
Preston Brown
Mar 19 12:03pm ET

Updating a previous report, Cincinnati Bengals LB Preston Brown received a one-year, $4 million deal with $2 million guaranteed.
Updating previous reports, Jacksonville Jaguars WR Donte Moncrief signed a one-year, $9.6 million deal with $2 million in potential incentives. The contract is fully guaranteed.
Korey Toomer
Mar 19 11:03am ET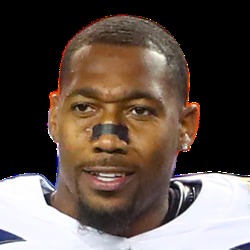 Free-agent LB Korey Toomer (Chargers) is visiting the Indianapolis Colts Monday, March 19.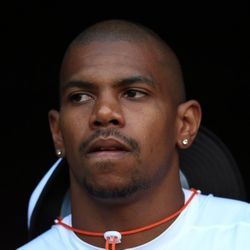 Free-agent WR Terrelle Pryor (Redskins) will visit the New York Jets, according to a source.
Kerry Wynn
Mar 19 10:33am ET

Free-agent DE Kerry Wynn (Giants) re-signed with the New York Giants Monday, March 19, on a one-year deal. Financial terms weren't disclosed.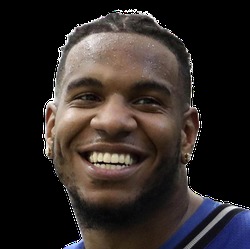 Free-agent TE Eric Ebron (Lions) is visiting the Indianapolis Colts Monday, March 19.