Cleveland Browns beat reporter Mary Kay Cabot, of the Cleveland Plain Dealer, expects the team to use to No. 1 overall pick on Oklahoma quarterback Baker Mayfield in Thursday's NFL draft. Cabot cited the fact that general manager John Dorsey has liked Mayfield since he scouted him last fall and that Cleveland draft consultant Scot McCoughan loves the 23-year-old and has been pushing for the team to take him since being hired. Cabot also mentioned the fact that Dorsey defended Mayfield's character when he was asked about it at the Senior Bowl. Mayfield, of course, has had his character linked to that of former Browns draft bust Johnny Manziel. More signs are starting to point to the Browns taking Mayfield but it also wouldn't be a huge shock to see them go in a different direction.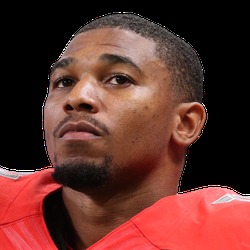 The Tampa Bay Buccaneers are re-signing running back Charles Sims to a one-year deal Thursday. Sims ran just 21 times for 95 yards and no touchdowns in 2017, but he also added 35 receptions for 249 yards and a score. He's merely running back depth behind Jacquizz Rodgers and Peyton Barber in Tampa, and the team is fully expected to invest in the position in this weekend's draft.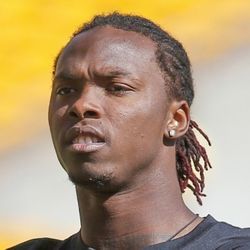 A story on ESPN.com on Thursday listed Pittsburgh Steelers wide receiver Martavis Bryant as a player who could get traded by the end of the 2018 NFL draft. Bryant, of course, made news during the season when he used social media to voice his displeasure over how the team was utilizing him on offense. He was subsequently punished by the team and not much has been heard about the situation since. Bryant has one year remaining on his contract but he is still buried behind Antonio Brown and JuJu Smith-Schuster on the depth chart. He has made it known that he would like to be a No. 1 option somewhere and there are several teams out there who could use the help at the receiver position.
Earl Thomas
Apr 26 1:50pm ET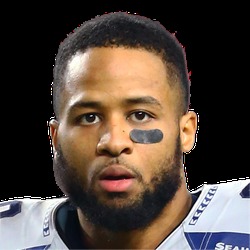 The Dallas Cowboys and Seattle Seahawks have engaged in trade discussions centering around defensive back Earl Thomas. The Cowboys reportedly offered the 50th overall pick of the draft, which the Seahawks were satisfied with, but Dallas did not want to make the trade unless they knew Thomas would sign an extension. After a game last season, Thomas told Cowboys coach Jason Garrett "come get me" so it would seem Thomas would be willing to stick around in Dallas. At this point, it would almost be more surprising to see Thomas remain a Seahawk after Thursday's draft.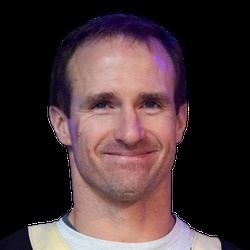 The New Orleans Saints have made calls about potentially moving up from the No. 27 pick in the first round of Thursday's draft, according to sources. They could be interested in moving up if a certain quarterback that they like falls. Quarterback Drew Brees is getting long in the tooth and is only under contract through next season, so securing a quarterback for the future is high on their list of priorities. New Orleans may have to give up a lot in order to move up from late in the first round, though.
Carolina Panthers tight end Greg Olsen signed a two-year extension worth $8.55 million on Thursday, according to a source. The deal has a max value of $10.05 million, which could make him the highest paid tight end in the league. A broken foot limited Olsen to a career-low seven games last season, and he wasn't his normal self when he returned. He ended up catching just 17 passes for 191 yards and one touchdown. The 33-year-old could be a bounce-back candidate as a midrange TE1 in Carolina's new offense this year.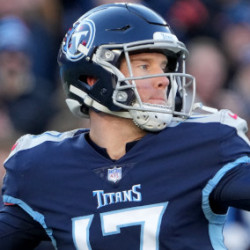 Even though the Miami Dolphins haven't ruled out trading up in the first round to take a quarterback on Thursday, they have made it clear that quarterback Ryan Tannehill is their starter for the 2018 season. Tannehill missed all of 2017 with a knee injury he suffered late in 2016. He had a career year in 2016 before his injury, but he only managed to throw for 2,995 yards and 19 touchdowns, but he completed a career-high 67.1 percent of his passes. Coming off a major injury minus his best target in Jarvis Landry, Tannehill shouldn't be taken as anything more than a solid QB2.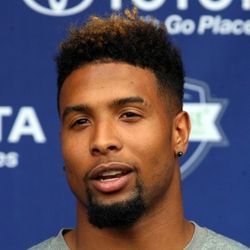 New York Giants wide receiver Odell Beckham Jr. (ankle) was seen catching passes and doing non-contact work in individual drills Thursday. It's a great sign for OBJ, and he should be able to take part in organized team activities, assuming he suffers no setbacks. After some trade speculation this offseason, it looks like Beckham isn't going anywhere, and he and the team will try to work out a long-term extension. Assuming he's back to full health to start the season, Beckham will be a top-flight WR1.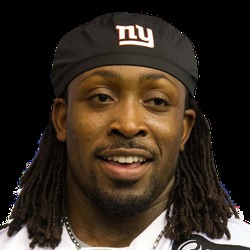 New York Giants running back Paul Perkins (pectoral) required surgery for his pectoral injury that he suffered while working out before the team's offseason workouts, according to a source. There is no timetable for how long he'll be sidelined. It's not good news for a running back that was looking at a decreased role heading into 2018 with veteran Jonathan Stewart now in the mix. The Giants are expected to draft Penn State running back Saquon Barkley at second overall on Thursday, too. Perkins could end up being sidelined into training camp.
Earl Thomas
Apr 26 1:03pm ET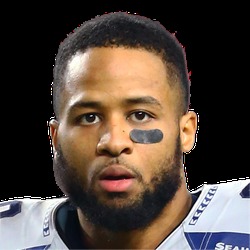 Seattle Seahawks FS Earl Thomas is still receiving interest from the Dallas Cowboys, according to industry sources. Trade talks have centered around the Cowboys' second-round pick (No. 50 overall), but no deal will be done unless the Cowboys believe they can re-sign him.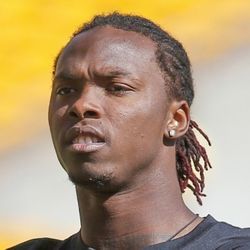 Pittsburgh Steelers WR Martavis Bryant has quietly remained in trade discussions over the last couple of months. However, most of the teams needing receivers are rivals to the team.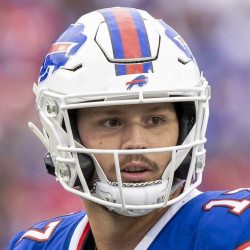 According to a tweet by ESPN's Adam Schefter, there's "mounting belief" that the Cleveland Browns will use the first overall pick in the draft on Oklahoma quarterback Baker Mayfield. Schefter cited that many head coaches and executives around the league are hearing that Cleveland will tab Mayfield with the No. 1 pick on Thursday. Cleveland has now been linked to quarterbacks Josh Allen, Sam Darnold, and now Mayfield over the past few weeks. They could possibly be trying to drum up interest for another quarterback-needy team to try to move up. The first overall pick goes on the clock at 9:00 PM EST on Thursday, April 26.
Carolina Panthers TE Greg Olsen will sign a two-year extension Thursday, April 26, worth $8.55 million per season with a maximum value of up to $10.05 million per year. He could become the highest-paid tight end in the league.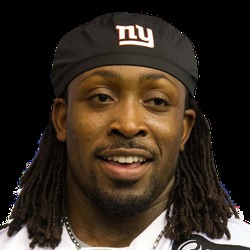 Updating previous reports, New York Giants RB Paul Perkins (pectoral) had surgery on a torn pectoral muscle. The extent of his injury and timetable are unknown.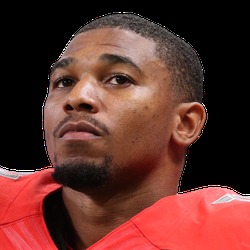 Free-agent RB Charles Sims (Buccaneers) agreed to a one-year deal with the Tampa Bay Buccaneers Thursday, April 26. Financial terms weren't disclosed.
Reuben Foster
Apr 25 10:30pm ET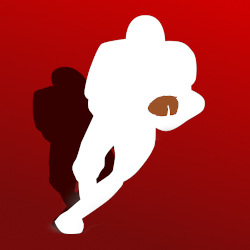 San Francisco 49ers linebacker Reuben Foster's girlfriend is apparently initially lied to police about Foster injuring her during a February incident at his home, according to the girlfriend's attorney. The attorney, Stephanie Rickard, said that the girlfriend's injuries were suffered in a fight with another woman and there was video evidence of the fight. "(Foster) did not strike her, injure her or threaten her," said Rickard. With this new information, it's unlikely that Foster will be charged at all, which is a huge break for both his career and the 49ers. The 24-year-old was promising in his rookie season, collecting 72 tackles in just 10 games. He has breakout potential in IDP leagues at a good value.
Reuben Foster
Apr 25 10:30pm ET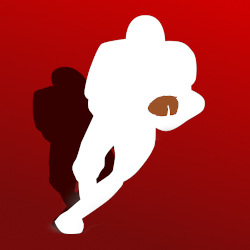 The San Francisco 49ers covet Virginia Tech linebacker Tremaine Edmunds at nine overall in the draft. If he's already gone by then, the 49ers could decide to trade back and target Boise State linebacker Leighton Vander Esch. Linebacker is an area of need for the Niners, but promising sophomore Reuben Foster may not be suspended now, so there may be less of a need in the first round.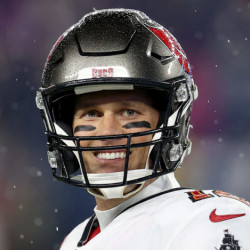 Louisville quarterback Lamar Jackson has enough arm strength to be drafted as a quarterback in the NFL, but his inconsistent accuracy and lack of football IQ remain a big question. "He's an awesome athlete. He will not be able to play (quarterback) in this league, mark my words," an offensive coordinator said. "When he throws, he hopes." Jackson is physically skilled, but scouts are concerned with his ability to grasp offensive game plans, especially at the next level. Jackson probably has the most athleticism of any of the quarterbacks that will be taken in the first round on Thursday, but he may be the biggest project in terms of teaching him the playbook. The Patriots seem to be the most interested in Jackson, which would make some sense if they want him to sit behind Tom Brady for a season or two and learn from the best.
Vic Beasley
Apr 25 4:13pm ET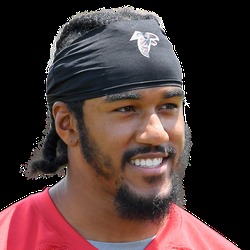 Atlanta Falcons DE Vic Beasley's fifth-year option was officially picked up Wednesdays, April 25.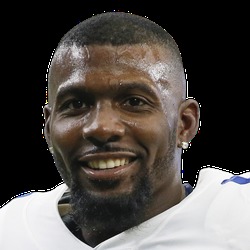 Free-agent wide receiver Dez Bryant turned down a multi-year offer from the Baltimore Ravens because he apparently prefers a one-year, prove-it deal, according to a source. Baltimore wouldn't have been the best landing spot for the aging receiver anyway after they added Michael Crabtree, John Brown and Willie Snead in free agency. Bryant may be angling to join the Giants so he can play the Cowboys twice a year, but he hasn't garnered much interest outside of the Ravens. He's no longer an elite fantasy receiver, but he could still be valuable in the right environment.