NFL Schedule Review
1524587654
By JEFF PAUR
Sr Fantasy Writer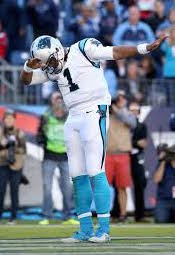 Newton has favorable schedule
The NFL has officially released the schedule for the 2017 season. It is always a good idea to take a look at all the schedules to see how it impacts the coming fantasy season. We will release all the fantasy strength of schedule rankings in our upcoming Draft Guide. But for now, here is a quick overview of each position for the coming year. We will start with quarterbacks. . . . .

Quarterback SOS
RANK			FANTASY PTS ALLOWED
1. Browns    			291.02
2. Packers    			292.78
3. Bengals    			294.22
4. Texans    			296.44
5. 49ers    			298.48

28. Seahawks   			314.31
29. Chargers    		316.08
30. Patriots    		316.56
31. Panthers    		316.66
32. Bills 			321.23

We still aren't sure who is going to start for the Browns to open the season, but whoever gets the job is going to be a fantasy concern. The Browns have the toughest fantasy schedule for quarterbacks. Not good. Aaron Rodgers had an injury plagued season last year and the second toughest fantasy schedule for this season. This is a bit of a concern for the coming year. You also might have some concerns about Deshaun Watson. He is trying to return from a major injury and has the fourth toughest schedule for fantasy quarterbacks. Can he repeat his huge start to his career?
Meanwhile, three of the top quarterbacks in the game get very favorable fantasy schedules. Cam Newton, Tom Brady and Russell Willson all have very good schedules for success this year. These guys could all make a run at being the top fantasy quarterback in the game this season. And don't count out Philip Rivers for one more big season. He is another player with a schedule setup for success.

Running back SOS
RANK			FANTASY PTS ALLOWED
1. Redskins			363.08
2. Rams				365.30
3. Lions			372.03	
4. 49ers			372.71
5. Packers			372.86

28. Jets			388.91
29. Cardinals 			389.04
30. Saints			390.30	
31. Broncos 			392.05
32. Vikings			398.87

Todd Gurley was the top fantasy back in the game last season, but gets the second toughest schedule for fantasy backs this season. He could have a hard time repeating last year's monster season. And the Redskins and Lions have unsettled running back situations that look even worse after seeing this ranking. Both could be situations to avoid going forward. Stay tuned.
Don't forget about Dalvin Cook this year. He got hurt his rookie season but will be back and starting in a good Vikings offense that gets the easiest fantasy schedule for running backs. The Saints were explosive running the ball last year and should do well once again, getting the third easiest schedule for fantasy running backs. The Jets, Cardinals and Broncos also have easy schedules for running backs, but don't have their running backs set just yet. So keep an eye on those jobs this training camp.

Wide receiver SOS
RANK			FANTASY PTS ALLOWED
1. Browns			474.49
2. Colts			476.60
3. Titans			479.34
4. Bengals			480.01 
5. Ravens			481.33

28. Panthers			521.79 
29. Buccaneers			521.92 
30. Dolphins			522.87 
31. Saints			526.23
32. Falcons			534.21

The Browns added some talent at receiver, getting a legit No. 1 in Jarvis Landry. But Landry has some fantasy concerns for the coming season. He moves to an offense with quarterback questions and gets the toughest fantasy schedule for tight ends. Not good. The Titans and Ravens didn't get much out of their receivers last year and might be in a similar situation this year, having a very challenging fantasy schedule for receivers. Lastly, TY Hilton looks like a better option this year with Andrew Luck likely back in the mix, but his schedule is a concern, having the second hardest fantasy schedule for receivers.
Julio Jones, Michael Thomas and Mike Evans are three of the elite fantasy receivers in the game. Things look great for them this year once again, having very favorable fantasy schedules for receivers. Any of these guys could be the No. 1 overall fantasy receiver this season. DeVante Parker and Devin Funchess are two players that could finally have those breakout years, having favorable schedules for success.

Tight End SOS
RANK			FANTASY PTS ALLOWED
1. Packers			173.80  
2. Falcons			173.94
3. Bears			174.96
4. Panthers			175.19
5. Lions			176.16

28. Colts			196.11  
29. Raiders			198.01
30. Titans			198.81
31. Chiefs			201.20
32. Chargers 			205.32

The Packers made a big splash in free agency, signing Jimmy Graham. He should be a big boost to the offense, but might have a hard time reaching past success. Graham moves to an offense that doesn't have a history of using the tight end and also has the toughest overall fantasy schedule for tight ends. Greg Olsen is another past top fantasy tight end with some concerns for this year. Olsen is coming off an injury-plagued season and gets the fourth hardest fantasy schedule for tight ends.
On a positive note, Hunter Henry seems primed for a breakout season. He has the easiest fantasy schedule for tight ends and should garner all the work at the position for the Chargers with Antonio Gates no longer around. Travis Kelce was huge last year and should be once again this year, having a very easy schedule for tight ends. You also have to like the prospects of Delanie Walker and Jack Doyle, two more players that were good last year with favorable schedules for success.