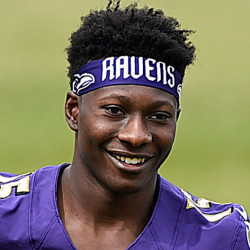 Oklahoma wide receiver Marquise Brown is in the mix to be the first receiver selected in next week's draft, and his draft stock hasn't been hurt by a Lisfranc foot injury that kept him from performing at the combine. D.K. Metcalf, another player viewed as a first-round talent, is no longer a lock to be taken in the first round.
From RotoBaller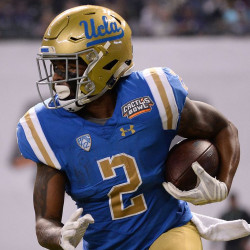 Baltimore Ravens wide receiver Jordan Lasley spent the offseason training with quarterback Lamar Jackson. Jackson's quarterbacks coach, Josh Harris, had nothing but good things to say about Lasley. The 22-year-old wasn't active for a single game in his rookie season, but with Baltimore's receiver depth chart barren as it stands right now, he'll have plenty of opportunity to carve out a role in 2019. Consider him a deep sleeper heading into the summer.
From RotoBaller
Keanu Neal
Apr 18 10:23pm ET
Atlanta Falcons SS Keanu Neal (knee) has been able to lift weight during voluntary workouts as he recovers from a knee injury.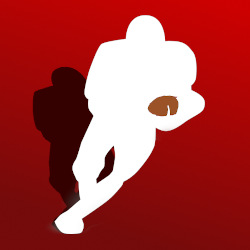 Denver Broncos TE Jake Butt (knee) still doesn't have a timetable for when he may be able to return, according to head coach Vic Fangio.
Ricardo Allen
Apr 18 10:23pm ET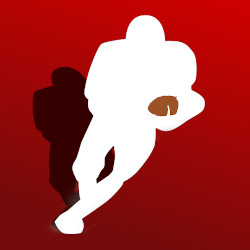 Atlanta Falcons FS Ricardo Allen (Achilles) has been been in the weight room during voluntary workouts.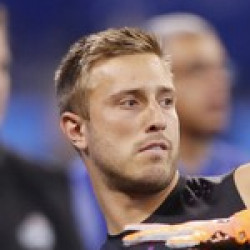 New York Giants QB Kyle Lauletta is barely mentioned when the team discusses potential quarterback options, according to Ryan Dunleavy of NJ Advance Media, and Dunleavy believes Lauletta could be left off the roster all together in 2019.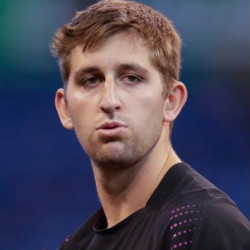 The New York Giants don't appear to be very interested in trading for Arizona Cardinals quarterback Josh Rosen if the Cardinals select Oklahoma QB Kyler Murray with the No. 1 overall pick. The Giants are currently focused on players in this year's draft class, including a group of quarterbacks they could select with the No. 6 or No. 17 picks in the first round. However, it seems unlikely they'll take a QB at sixth overall. Rosen wasn't even the highest ranked QB on New York's draft board last year, and they are concerned with how his personality would fit in New York, according to a team source. The Giants also have no interest in trading either one of their first-round picks for Rosen, and they also aren't inclined to give up their second-round pick (37th overall). The Giants are looking for Eli Manning's successor under center despite countlessly backing Manning's abilities, but they don't feel pressured to take on Rosen if the price isn't to their liking. No matter what happens, it's unlikely that Rosen will have much redraft fantasy value in 2019.
From RotoBaller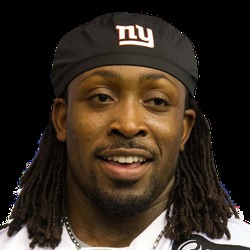 New York Giants RB Paul Perkins will have to beat out either RB Wayne Gallman or RB Robert Martin in order to make the roster in 2019, in the opinion of Ryan Dunleavy of NJ Advance Media.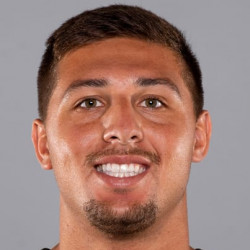 Atlanta Falcons TE Austin Hooper said he likes the passing attack for 2019 and is excited to work with tight ends coach Mike Mularkey.
Fantasy Spin: Hooper is never going to be an elite fantasy tight end, but he does have a steady role at a position that lacks much depth. He is a safe, lower-end TE1.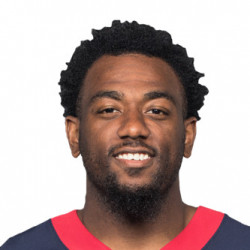 Houston Texans WR Keke Coutee said his main goal for the 2019 season is to be able to play all 16 games.
Fantasy Spin: Coutee battled a hamstring injury last year, but he had some solid outings when healthy, including his 11-catch performance in the playoffs. Even with DeAndre Hopkins headlining the passing attack, Coutee is worth a look as a WR4 in PPR formats.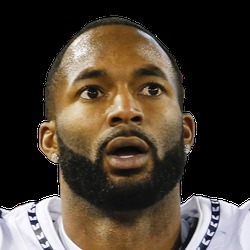 Washington Redskins WR Paul Richardson (shoulder) said the shoulder injury that ended his 2018 season prematurely involved multiple fractures to his clavicle and required a metal plate to be inserted during surgery.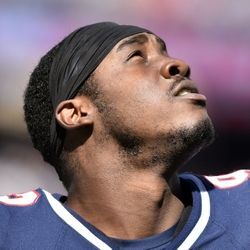 Free-agent DE Geneo Grissom (Colts) recently worked out for the Detroit Lions.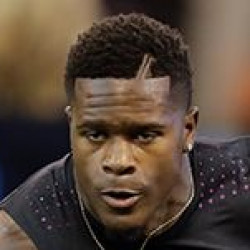 Miami Dolphins running back Kalen Ballage, second on the depth chart behind Kenyan Drake, has an opportunity for a much bigger role in 2019. He said he "absolutely" is trying to grab the starting job and "it doesn't really matter who had the most playing time in the past. I'm ready to do my thing." Ballage only had 36 rookie carries, but he averaged 5.3 yards per tote. Drake averaged 4.5 yards on 120 carries in 2018 and caught 53 passes for 477 yards. He should remain the top back, but Ballage should have a bigger role, depending on who Miami takes in the draft. While Ballage will likely be the No. 2, he might have standalone fantasy value in deeper leagues depending on how the Dolphins use him.
From RotoBaller
Chris Harris
Apr 18 9:00pm ET

Denver Broncos cornerback Kareem Jackson has seen most of his time at voluntary workouts this week at safety. "For the reason that theres more to learn at safety than there is at corner," said Broncos head coach Vic Fangio. "Hes played much more corner in his career, so I wanted him to get more work in this camp all of his work at the safety position, to feel comfortable there." The 31-year-old had a career-high 87 tackles, one sack, two forced fumbles, one fumble recovery, two interceptions and 17 passes defensed in his final season in Houston and should help improve Denver's secondary alongside Chris Harris Jr.
From RotoBaller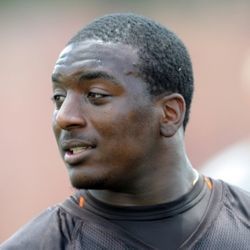 Cleveland Browns RB Duke Johnson has not been present for offseason workouts this week, and general manager John Dorsey said he is not sure if Johnson will participate in the minicamp next week.
Fantasy Spin: Johnson has asked for a trade, but it appears like he will remain with the Browns. He likely will serve as the No. 2 running back for the Browns while Kareem Hunt is suspended and can be a solid receiver out of the backfield. He probably can be a No. 4 running back in point-per-reception leagues.
Rodney McLeod
Apr 18 6:33pm ET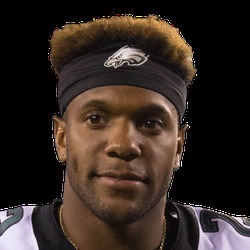 Philadelphia Eagles FS Rodney McLeod (knee) does not expect to participate in any of the offseason workouts but hopes to be ready for the start of training camp.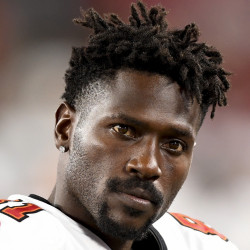 Oklahoma WR Marquise Brown said he would love to play for the Pittsburgh Steelers even though he is the cousin of Oakland Raiders WR Antonio Brown.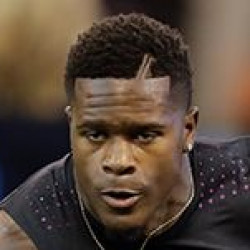 Miami Dolphins RB Kalen Ballage said he hopes to compete with RB Kenyan Drake for the starting job during training camp.
Fantasy Spin: Ballage rushed for 191 yards and one touchdown on 36 carries last season but should have a bigger role in 2019. He should see a decent amount of carries even if he does not win the starting job and could be a No. 4 running back in fantasy leagues.
Cordrea Tankersley
Apr 18 3:23pm ET
Miami Dolphins CB Cordrea Tankersley (knee) is still walking with a limp and does not appear to have full extension in his right leg after tearing the anterior cruciate ligament in his knee last November, according to Armando Salguero of the Miami Herald.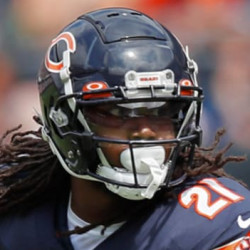 Houston Texans RB D'Onta Foreman (Achilles) returned to the team in good shape, according to general manager Brian Gaine.
Fantasy Spin: Although the Texans are expected to add a pass-catching back in the draft, Foreman's recovery from his 2017 Achilles injury may be enough to convince Houston to do so on the third day instead of using a premium pick at the position. Although Lamar Miller had a solid year in 2018, a healthy Foreman would be able to push him and possibly forge a committee. At the very least, Foreman should be able to take over goal-line duties. Assuming no setbacks, he should be a solid late-round flier this summer.