Frank Clark
Apr 22 10:23am ET
Seattle Seahawks DE Frank Clark has had the Indianapolis Colts, Kansas City Chiefs and New York Jets call about acquiring him, according to sources. The Seahawks are believed to be seeking a first-round pick for Clark.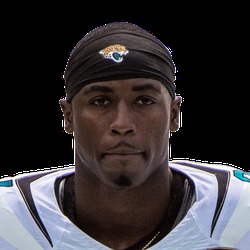 Free-agent RB T.J. Yeldon (Jaguars) signed a two-year deal with the Buffalo Bills Monday, April 22. Financial terms weren't disclosed.
Fantasy Spin: Yeldon has been a versatile, yet unspectacular, back in Jacksonville. He has spurts of usage, particularly when filling in for injuries, and it'll be much of the same in Buffalo. He posted 55 catches for 487 yards and four scores through the air last year, which will make him an RB4 option in PPR leagues.
Da'Norris Searcy
Apr 22 3:03am ET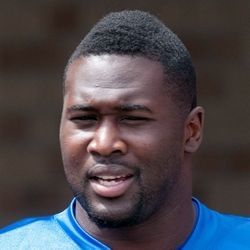 Carolina Panthers SS Da'Norris Searcy (concussion) will return in 2019 after spending most of the season on injured reserve, but it's unclear where he'll play with SS Eric Reid on the field.

Carolina Panthers CBs Ross Cockrell (leg) and Kevon Seymour (shoulder) have each been cleared for phase one of the team's offseason workout program, according to the team.
Frank Clark
Apr 21 12:23pm ET
Seattle Seahawks DE Frank Clark remains under consideration for a trade, and if a deal is struck before the start of the draft Thursday, April 25, Seattle would demand at least a first-round pick in return, according to a league source.
Kendell Beckwith
Apr 20 9:43pm ET
Tampa Bay Buccaneers LB Kendell Beckwith (ankle) is still visiting with multiple specialists but is unlikely to be cleared to play in 2019, according to general manager Jason Licht.
Byron Jones
Apr 20 9:33pm ET

Dallas Cowboys CB Byron Jones (hip) is 'looking good' during his rehab for hip surgery, according to Calvin Watkins of The Athletic.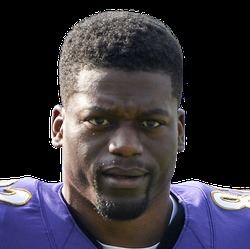 Free-agent TE Benjamin Watson (Saints) is considering a return in 2019, according to sources, after previously stating 2018 would be his last year. Watson, whose wife is due to deliver twins next week, could return for his 16th NFL season 'under the right situation.'
Fantasy Spin: Watson isn't much of a fantasy asset at 38 years old, but a potential return to the Rob Gronkowski-less New England Patriots may give him matchup utility.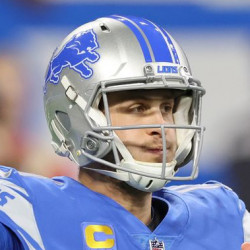 Los Angeles Rams QB Jared Goff said he is not worried about his contract situation and believes he will receive a lucrative contract if he continues to play well. The Rams are expected to exercise the fifth-year option in Goff's contract this offseason.
Fantasy Spin: Goff is coming off a very successful 2019 season with 4,688 yards and 32 touchdowns in the regular season. He should have most of his receiving corps back next season and can be a solid No. 1 fantasy quarterback.
Jon Gruden
Apr 20 11:33am ET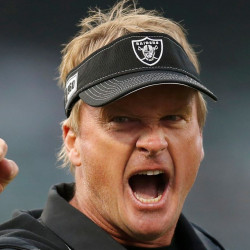 Updating a previous report, other teams have been told that the Oakland Raiders will have head coach Jon Gruden, general manager Mike Mayock, assistant director of player personnel Trey Scott, director of football administration Tom Delaney and executive vice president/general counsel Dan Ventrelle available in their draft room next week as points of contact, according to multiple sources.
Jon Gruden
Apr 20 11:23am ET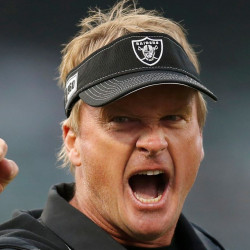 The Oakland Raiders sent their scouts home for the weekend Friday, April 19, and they are not expected to return by draft time because head coach Jon Gruden and general manager Mike Mayock reportedly didn't know who could be trusted, according to multiple sources.
Jalen Ramsey
Apr 20 10:43am ET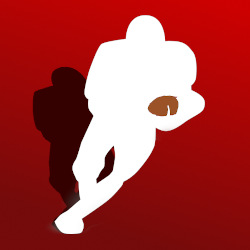 Jacksonville Jaguars executive vice president Tom Coughlin may have violated NFL offseason rules when he criticized CB Jalen Ramsey and LB Telvin Smith for not attending a voluntary workout earlier this week. 'We're close to 100 percent attendance - and quite frankly, all of our players should be here,' Coughlin said in a comment posted on the team's official website. The league's collective bargaining agreement states that club officials are not permitted to make players feel like they have to attend any specific workout. If the NFL decides to investigate and determines that Coughlin violated any rules, the Jaguars could be fined, forfeit future offseason workout sessions or even lose a draft pick.
Frank Clark
Apr 20 1:43am ET
Seattle Seahawks DE Frank Clark could be traded in the lead up to next week's NFL Draft, according to NFL.com's Ian Rapoport, who indicates that several teams are interested if the Seahawks decide to move on from Clark, who was given the franchise tag earlier this offseason.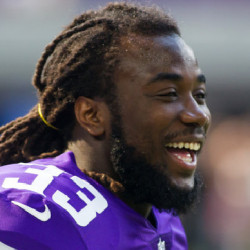 Minnesota Vikings RB Dalvin Cook said he hasn't 'scratched the surface' of his potential yet. 'I'm getting back to how I used to feel,' Cook said. 'My confidence is out the roof. I feel great. I've had a great offseason.'
Fantasy Spin: After a knee injury cut his rookie year short, Cook battled a hamstring issue last year. Still, he has flashed his upside when healthy, and he should enter 2019 as the lead back for the Vikings. He's a RB2 with a lot of upside.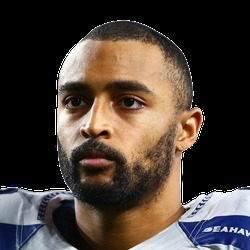 Seattle Seahawks WR Doug Baldwin (hernia, knee, shoulder) is recovering from multiple surgeries, and there is no timetable for his return, according to general manager John Schneider.
Fantasy Spin: Baldwin probably will not be on a practice field until training camp, but owners should monitor his progress over the next few months. He will continue to be the main option in the Seahawks passing game and can be a No. 2 or No. 3 receiver in fantasy leagues.
Quinten Rollins
Apr 19 5:13pm ET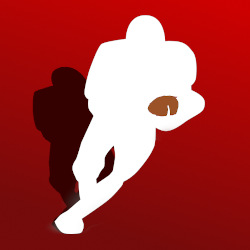 Free-agent OT Jake Rodgers (Ravens), DT Marcus Hardison (Chargers), DT Mike Purcell (Chiefs) and CB Quinten Rollins (Cardinals) participated in the Denver Broncos minicamp this week on a tryout basis.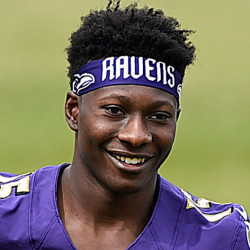 Oklahoma wide receiver Marquise Brown is in the mix to be the first receiver selected in next week's draft, and his draft stock hasn't been hurt by a Lisfranc foot injury that kept him from performing at the combine. D.K. Metcalf, another player viewed as a first-round talent, is no longer a lock to be taken in the first round.
From RotoBaller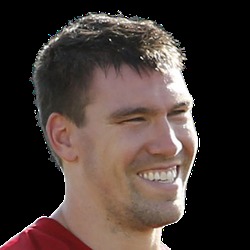 Tampa Bay Buccaneers TE Cameron Brate (hip) says he is back running and catching passes without pain after undergoing surgery to repair a torn hip labrum earlier this offseason. Brate said the injury originally occurred in 2017, but he decided to play though the pain in the 2018 season instead of cutting his campaign short to have surgery.
Fantasy Spin: Even though he played in all 16 games, Brate finished with three-year lows in targets (49), receptions (30) and yards (289). Brate did haul in six TD passes, and his 20 scoring receptions over the last three seasons trails only Travis Kelce (22) among tight ends. Fellow T.B. TE O.J. Howard, though, is back after an ankle injury cut short his breakout 2018 season, and that relegates Brate to low-end TE2 status entering fantasy drafts this summer.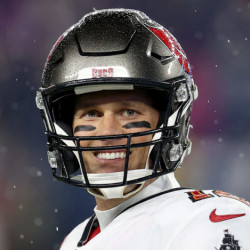 New England Patriots QB Tom Brady tied Kansas City Chiefs QB Patrick Mahomes with nine big-time throws on third-and-long situations in 2018, according to Pro Football Focus.
Fantasy Spin: Not too shabby for age 41, but on the flip side, Brady has finished as a top-12 fantasy quarterback in only one of the last three seasons and should be valued as a high-end QB2 entering drafts this summer.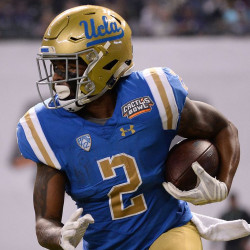 Baltimore Ravens wide receiver Jordan Lasley spent the offseason training with quarterback Lamar Jackson. Jackson's quarterbacks coach, Josh Harris, had nothing but good things to say about Lasley. The 22-year-old wasn't active for a single game in his rookie season, but with Baltimore's receiver depth chart barren as it stands right now, he'll have plenty of opportunity to carve out a role in 2019. Consider him a deep sleeper heading into the summer.
From RotoBaller