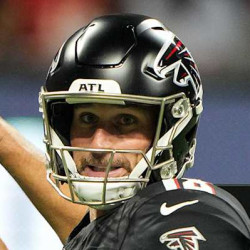 The New York Jets agreed to terms with free-agent quarterback Trevor Siemian on a one-year, $2 million deal on Wednesday, a source told NFL Network's Ian Rapoport. Siemian can make up to $3 million in incentives. The 27-year-old former Bronco didn't play at all with the Vikings last year while backing up Kirk Cousins. He was the starter in Denver in 2016 and 2017, completing 59.3 percent of his passes for 30 touchdowns and 24 interceptions. New York's addition of Siemian likely means that veteran Josh McCown, a 40-year-old journeyman quarterback, will leave in free agency or retire. Siemian won't have any fantasy appeal in his new digs while backing up Sam Darnold.
From RotoBaller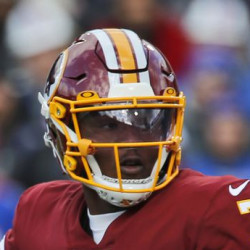 Ohio State quarterback Dwayne Haskins met with the New York Giants on Tuesday night and has meetings scheduled with the Broncos, Raiders, Dolphins and Redskins, who all have a pick in the top 15 of the first round of this year's draft. NFL Network draft analyst Daniel Jeremiah said that Haskins checks off many of the boxes that NFL front offices look for when considering a franchise quarterback. Haskins showed his athleticism and strong arm at his pro day after producing a school-record 50 touchdowns and 4,831 passing yards in his lone season as a starter. Along with Oklahoma's Kyler Murray, Haskins is one of the top two QB prospects in this draft and he'll surely come off the board to a QB-needy team in the first round. Where he lands will help determine his future fantasy outlook.
From RotoBaller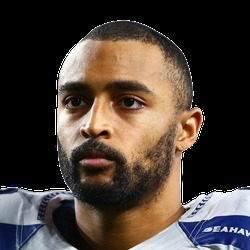 Seattle Seahawks wide receiver Doug Baldwin told Sports Radio 950 KJR in Seattle that "more surgeries (are) on the way, most likely." NFL Network's Mike Garafolo reports that Baldwin will visit with Dr. William Meyers soon to see about possibly undergoing sports hernia surgery, according to a source informed of the plan. Head coach Pete Carroll revealed during the scouting combine that Baldwin had knee and shoulder surgeries after the 2018 season ended. The 31-year-old showed his age last year while dealing with multiple injuries, catching only 50 passes for 618 yards and five touchdowns. Baldwin's fantasy stock is trending down after a poor 2018 season, and his latest injury and possible surgery won't help matters.
From RotoBaller
Chandler Jones
Mar 20 12:40pm ET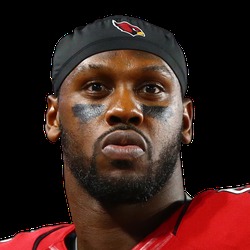 Arizona Cardinals pass rusher Chandler Jones, who was tied for seventh in the NFL with 13 sacks in 2018, is "very excited" to move from defensive end back to outside linebacker in defensive coordinator Vance Joseph's 3-4 defensive scheme. Jones led the NFL with 17 sacks in 2017 the last time he played outside linebacker. The two-time Pro Bowler will certainly be in play in IDP leagues once again in 2019. Jones was also up to 280 pounds heading into training camp last summer, but he is now down to around 255 pounds. With veteran Terrell Suggs in the mix, the Cardinals could be sneaky tough against opposing quarterbacks.
From RotoBaller
The New York Giants brass met with Ohio State quarterback Dwayne Haskins on Tuesday night, according to NFL Network's Mike Garafolo. Head coach Pat Shurmur, offensive coordinator Mike Shula, vice president of player evaluation Chris Mara, director of college scouting Chris Pettit and assistant general manager Kevin Abrams were in attendance. The Giants have the sixth overall pick in the draft and will need an eventual replacement for Eli Manning. Haskins is a big-armed pocket quarterback, but he could probably use a year of grooming before taking over the starting job in the NFL.
From RotoBaller
George Iloka
Mar 20 9:23am ET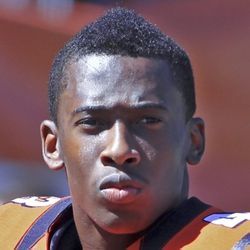 Free-agent S George Iloka (Vikings) is visiting the Oakland Raiders Wednesday, March 20.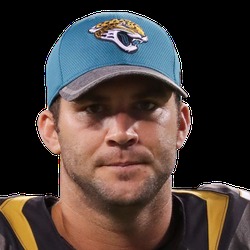 Updating previous reports, Los Angeles Rams QB Blake Bortles received a one-year, $1 million deal from the Rams, which will be subtracted from the $6.5 million the Jacksonville Jaguars owe him.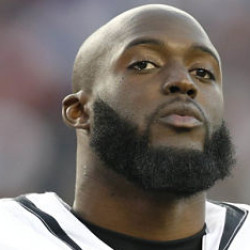 Jacksonville Jaguars RB Leonard Fournette has and will continue to work out with new University of Wyoming director of sports performance Ben Iannacchione, who spent six of the past seven seasons working in the strength and conditioning program at LSU - Fournette's alma mater. Fournette also spoke with executive vice president of football operations Tom Coughlin, who still has 'full confidence' in the player he selected No. 4 overall in 2017. 'With Leonard, a prepared Leonard coming into camp with a mindset that he discussed and we talked about ... I have full confidence in him. He does have some things he's got to prove when he comes back about his preparation, but he's a young, young player, he loves football, had an outstanding year, had a very disappointing year, and I think he wants to - we want him to be a great player and I think he's in the same mindset,' Coughlin said.
Fantasy Spin: Fournette was among the bigger disappointments in fantasy in 2018, twice missing an extended period of time with hamstring injuries and earning a suspension for coming off the sidelines to throw a punch in Week 12. Owners have every right to avoid him for his lack of durability, but he is also shaping up to be a value pick if he slides into the late third round area of fantasy drafts. Until further notice, he will still be the focal point of the offense. He'll also have plenty of motivation on what should be an improved offense.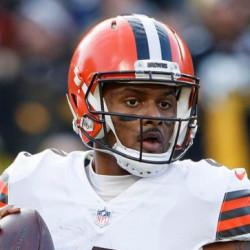 The Houston Texans signed free-agent quarterback AJ McCarron to a one-year, $3 million deal on Tuesday, a source told ESPN's Adam Schefter. He'll serve as the backup to Deshaun Watson in 2019. The former Alabama quarterback has played in just 12 NFL games, including seven for the Bengals in 2015 when he took over for the injured Andy Dalton. McCarron has completed 64 percent of his passes for 928 yards, six touchdowns and two interceptions. He won't be on the fantasy radar.
From RotoBaller
Aaron Lynch
Mar 19 11:13pm ET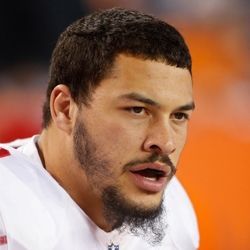 Free-agent LB Aaron Lynch (Bears) is scheduled to visit the Indianapolis Colts on Wednesday, March 20. Lynch has already visited with the Oakland Raiders and Seattle Seahawks this week.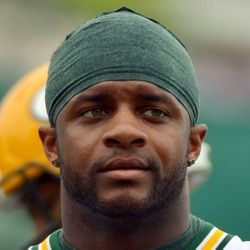 The Dallas Cowboys signed free-agent wide receiver Randall Cobb to a one-year, $5 million deal on Tuesday, a source told NFL Network's Ian Rapoport. He's likely to replace Cole Beasley as the team's slot receiver alongside Amari Cooper and Michael Gallup. Cobb was a second-round pick of the Packers in 2011 and spent his first eight years in Green Bay. He had a career-high 1,287 yards and 12 touchdowns in 2014, but the 28-year-old missed seven games in 2018 with hamstring and concussion issues. Cobb's fantasy stock will be way down, especially going from quarterback Aaron Rodgers to Dallas signal-caller Dak Prescott.
From RotoBaller
Vontaze Burfict
Mar 19 11:10pm ET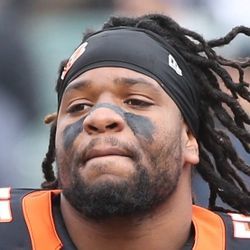 The Oakland Raiders signed free-agent linebacker Vontaze Burfict to a one-year deal worth roughly $5 million (including incentives) on Tuesday, according to NFL Network's Ian Rapoport and Tom Pelissero. Burfict roamed the middle of Cincy's defense for seven years, including a 2013 Pro Bowl season after he led the league with 177 tackles. The aggressive and controversial linebacker sat out due to suspension for three straight seasons and also has been hurt by injuries. It could be a perfect fit, but Burfict's days of being IDP-relevant are likely over.
From RotoBaller
Clay Matthews
Mar 19 11:00pm ET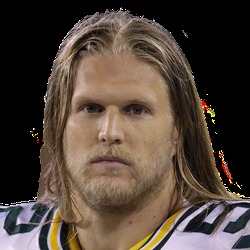 The Los Angeles Rams signed free-agent linebacker Clay Matthews to a two-year deal worth a maximum of $16.75 million, a source informed of the situation told NFL Network's Ian Rapoport. The former first-rounder will return to his hometown. Matthews had double-digit sacks in four of his first six seasons with the Packers and was an All-Pro in 2010. The 32-year-old's play has declined in recent seasons, but he'll bring veteran leadership to an already stacked Rams unit.
From RotoBaller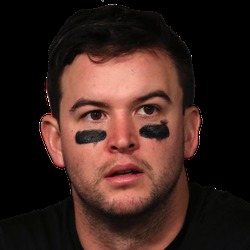 Updating a previous report, free-agent QB AJ McCarron (Raiders) agreed to terms on a one-year contract worth $3 million with the Houston Texans on Tuesday, March 19.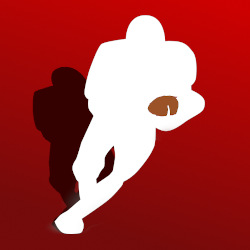 Free-agent WR Geremy Davis re-signed with the Los Angeles Chargers on Tuesday, March 19. Terms of the deal were not immediately disclosed.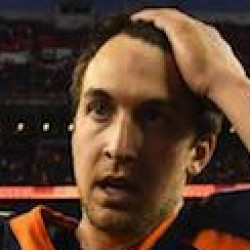 Free-agent QB Trevor Siemian (Vikings) will meet with the New York Jets Wednesday, March 20.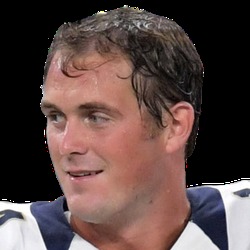 Free-agent QB Sean Mannion (Rams) has drawn interest from the Minnesota Vikings, according to sources.
Eric Berry
Mar 19 7:33pm ET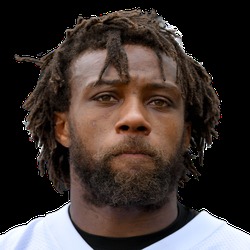 Free-agent SS Eric Berry (Chiefs) left his visit with the Dallas Cowboys Tuesday, March 19, without putting pen to paper. He is expected to visit more teams in the near future.
Sean Smith
Mar 19 7:13pm ET
Free-agent Sean Smith (Raiders) was reinstated from his suspension Tuesday, March 19.
Clayton Geathers
Mar 19 6:53pm ET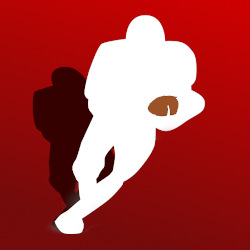 Free-agent S Clayton Geathers (Colts) met with the Tampa Bay Buccaneers Tuesday, March 19, according to a source.