Week 7 Championship Wrap Up
Wed Oct 23 9:21am ET
By ChrisToeFer
Contributing Writer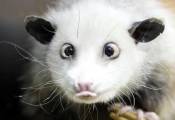 R.Cowart's Possum Town Oil Company team leads TFC
Greetings from Championship Headquarters and the desk of Commissioner Toe. We've decided to merge our RTFFC coverage with the TFC and cover all of them going forward.
The Fantasy Championship
This is our first week covering the TFC, and we apologize for missing out out on multiple different leaders along the way. Currently in first overall is longtime RTSports player and overall great guy even though he's a 49ers fan, R.Cowart. He and his co-owner T.Yarborough's O'Possum Town Oil Company 17 team leads with 1273.75 points. They take over first with a 189.85 point week, highlighted by 31.6 out of Darren Waller and scores in the 20s out of Austin Ekeler (25.5), Allen Robinson (24.7), and what may be the MVP of the year so far, the Patriots defense (20). They also received solid performances out of Russell Wilson (17.75), Tyler Locker (17.1), Leonard Fournette (16.5), Brett Maher (16.3), and Austin Hooper (14.6).
Realtime Fantasy Football Championship
The overall RTFFC leader is once again H.Frost's Team Batman in RTFFC White, who still lead second place by 35-plus points even though they put up a paltry 104.15 points this week. Team Batman is surprisingly only 5-2 overall, although this week's loss and low point total can be chalked up to bye weeks for Chris Godwin, Christian McCaffrey, and Nick Chubb. Team Batman's 5-2 league record puts them in fourth place in their league, but having nearly 200 points more than everyone else in their league should send them to the championship playoffs. They should be back in the win column next week given they are favored by 57.5 points in their upcoming game. Apparently, the Dolphins have a fantasy team in their league...
The Flying Purple People Eaters (FPPE) team from Purple 3 won a tight one in Week 7 and are now 4-3. Despite a winning record, their total points on the year are not good and their season is really stagnating with injuries, poor performers, and hoping on the returns of Melvin Gordon and AJ Green has not panned out. Darren Waller, Matthew Stafford, Chris Carson, and Tyler Lockett are decent, but there's not much depth beyond that. Four wins is still four more than the consensus over/under after the draft, and the league office pucker factor remains at Defcon 1.
Bottom Teams
Punxsutawyney Phil from Red 9 poked his head out of RTFFC's last place overall and has been replaced by a team from Green 2. The Green 2 team broke 100 points last week for the first time this season, but it was not enough to keep them out of the cellar. The all-disappointment team's Week 7 lineup was Kirk Cousins (32.9), Melvin Gordon (10.2), Joe Mixon (7.4), Royce Freeman (16.7), Michael Gallup (6.4), Preston Williams (13.2), Jordan Akins (3.7), Will Lutz (10.9), New Orleans Saints (8). They are 18 point underdogs in Week 8.
The TFC bottom-feeder is a team named All Skill No Luck. Apparently, they have neither. With a season total of 597.45 and averaging 85 points per week, there's not much going right for them this season. This team had the No. 1 pick and has had to endure four weeks of an injured Saquon Barkley. They had a decent second-round pick in Kerryon Johnson until he hit the IR this week. But after that, it's just putrid with Antonio Brown, Derrius Guice, AJ Green, Darrell Henderson, and Darwin Thompson rounding out their top seven picks. Throw in some Cam Newton, Anthony Miller, Keke Coutee, and Michael Crabtree and it's no wonder they're in last.
Waiver Gems and Gaffs
The waiver wire is pretty barren at this point in the season but once in awhile a gem is available. In TFC, Aaron Rodgers $670, Golden Tate $508, and Hunter Henry $477 were somehow available and picked up in Week 7. In RTFFC, Henry was picked up for $651 and Latavius Murray was available for a wide range of prices between $389 and $68.
Three TFC teams were clairvoyant enough to pickup Ty Johnson for $1 the week before he is the hottest thing on the waiver wire.
Our favorite waiver gaff of the week is the 191 teams that picked up Sam Darnold and watched him score -0.7 points on Monday night. It's gotta get better, though. Nowhere to go but up from there.
Current RTFFC League Leaders
| | | | | |
| --- | --- | --- | --- | --- |
| League Color | Points | Team | Owner | |
| RTFFC White​ | 1133.05 | Team Batman​ | H.Frost​ | |
| RTFFC Silver​ | 1097.30 | Vikes 103​ | R.Mogard | |
| RTFFC Red​ | 1072.70 | Cocktails & Dreams III | C.Schroeder | |
| RTFFC Green​ | 1068.40 | Greenday​ | B.Roberson​ | |
| RTFFC Black | 1059.20 | Foos Black | B.Petri | |
| RTFFC Gold​ | 1050.75 | Jonesin' | J.Martelin | |
| RTFFC Blue​ | 1050.35 | Stormtropers of Death | M.Liedeka | |
| RTFFC Purple​ | 1032.50 | Tds and Beer II | R.Omelas | |
| RTFFC Platinum​ | 1007.75 | Route 420​ | R.Frost​ | |
Current TFC Leaders
Good luck and don't forget to get those waiver claims in before Wednesday and Friday night waivers this week.
ChrisToeFer has been working in the fantasy industry since 2008. His day job is developing apps and other software such as DFS, draft, and auction rooms. His alter-ego is chief cat-herder in the RTSport chat rooms, trying to maintain some semblance of order.