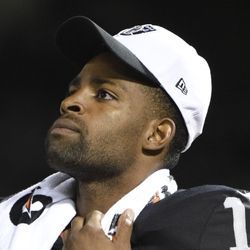 Baltimore Ravens sign free agent wide receiver Michael Crabtree to a 3-year deal worth $21 million. While Crabtree posted 16 touchdowns in the last two seasons, he fell off dramatically in 2017 (58 catches, 618 yards) and fell out of favor with the new coaching staff under head coach Jon Gruden. Crabtree will be given the chance to be the top receiver for Baltimore which could offer a solid floor to his value. Both Baltimore fans and Crabtree owners hope that he will fare better with his move to Baltimore than Jeremy Maclin has. Crabtree offers hope to Baltimore fans but the struggles with the passing game last season suggest caution.
After free agent wide receiver Ryan Grant failed a physical assessment and voided his contract with the Baltimore Ravens, the former Washington Redskin is scheduled to meet with the Indianapolis Colts, per ESPN NFL Insider Adam Schefter. Grant could help boost an ailing Colts wide receiver core that has little depth outside of T.Y. Hilton and Chester Rogers, but fantasy owners shouldn't get too excited about his prospects. Over his four years with the Redskins, Grant has only managed to accumulate 985 receiving yards and six touchdowns even with an expanded role last season. Still, it would not be surprising to see the Colts signs him given that the move would require a small amount of cap space and provide more options for whoever is under center in the upcoming season.
Michael Bennett
Mar 16 8:10pm ET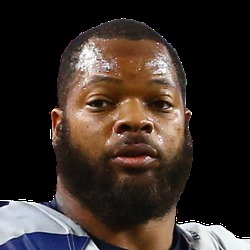 The Philadelphia Eagles release defensive end Vinny Curry. His contract would have been guaranteed on Sunday, so after Curry refused to take a pay cut, the Eagles were forced to set him free. Curry's career as an Eagle was essentially over once the team acquired Michael Bennett. Curry was excellent last season, grading out as Pro Football Focus' 10th best 4-3 defensive end. He won't have a hard time finding a new team on the free agent market.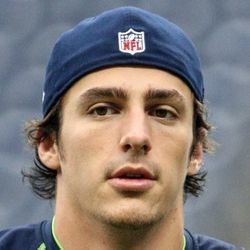 The Detroit Lions are still looking for a new tight end, and are bringing in former Seahawk Luke Willson. Willson is more of a blocking tight end, and would replace Darren Fells who departed for Cleveland. As such, Willson is unlikely to hold much fantasy value in the Motor City. He has never topped 362 yards or four touchdowns in a single season, so fantasy owners shouldn't expect much from him, regardless of where he lands.
Alex Okafor
Mar 16 4:30pm ET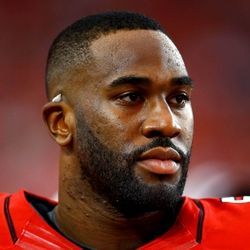 Tampa Bay Buccaneers are bringing in defensive end Alex Okafor to check on his rehab, and see if the free agent is a good match for the team, according to Trevor Sikkema, PewterReport.com. Okafor tore his Achilles last year with the Saints, but recorded 4.5 sacks, and a career high of 43 tackles in 10 games. The Buccaneers current GM, Jason Licht, was the one who drafted him to Arizona in the fourth round of the 2013 Draft.
Adrian Clayborn
Mar 16 4:10pm ET

The Tampa Bay Buccaneers have interest in bring back defensive end Adrian Clayborn, according to Jenna Laine, ESPN staff writer. Clayborn was drafted by the Buccaneers in the first round of the 2011 draft, and played with them for four seasons. He spent the last three years with division rival the Atlanta Falcons, where last season, he ended with 9.5 sacks. Of the four seasons he was with the Buccaneers, he played in three or fewer games in two of them due to season ending injuries.
Carolina Panthers tight end Greg Olsen is committed to playing in 2018 and beyond despite the fact that he was auditioning for an ESPN broadcasting job on Friday, according to sources. Olsen is just setting himself up for life after football apparently. Not many would have blamed Olsen for hanging up his cleats after a foot injury limited him to seven games in 2017, but he appears committed to the team. When healthy, Olsen remains a solid TE1, and he could benefit from offensive coordinator Norv Turner's aggressively downfield schemes in 2018.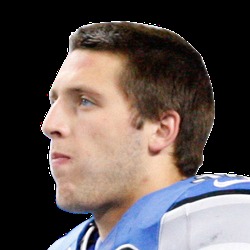 The Detroit Lions re-signed running back Zach Zenner. Terms were not disclosed. Zenner was a deep backup on a poor running team last year, only mustering 14 carries for 26 yards on the season. With Detroit looking at multiple free-agent running backs, it seems likely that Zenner will be buried on the bench once again. Don't expect him to hold much, if any, fantasy relevance in 2018.
Vontaze Burfict
Mar 16 2:20pm ET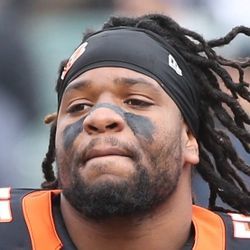 Cincinnati Bengals linebacker Vontaze Burfict has been suspended for the first four games of the 2018 NFL season for a violation of the NFL's performance enhancing drug policy. No appeal date has been set yet. Pending appeal, Burfict will be absent for the first four games for Cincinnati next season. The controversial linebacker is one of Cincinnati's best defensive players, so their value as a defense will be hurt while he is out. They should not be rostered in most fantasy formats, even as a streaming option, as long as Burfict isn't playing.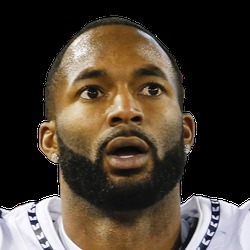 Free-agent wide receiver Markus Wheaton is visiting the Seattle Seahawks, according to a source. After losing tight end Jimmy Graham and receiver Paul Richardson in free agency, the Seahawks are in desperate need of pass-catching help. Unfortunately, Wheaton probably wouldn't provide that. He failed to stay healthy in 2017, catching all of three passes for 51 yards in 11 games for Chicago. Wheaton has played in just 14 games the last two years and won't be on the fantasy radar to start the 2018 season, no matter where he lands.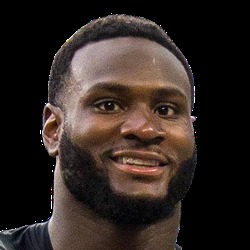 Minnesota Vikings running back Latavius Murray restructured his contract ahead of the deadline Friday, when he would've been guaranteed $5.15 million. Murray ran for 842 yards and eight touchdowns for the Vikes last season, but he saw more work than expected when rookie Dalvin Cook blew out his knee early in the year. With Cook expected back healthy in 2018 in the lead role, Murray will be unlikely to put up those kind of numbers again. He'll mostly be a short-yardage, touchdown-dependent fantasy back.
Dominique Rodgers-Cromartie
Mar 16 1:50pm ET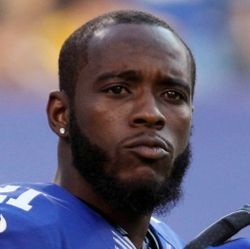 Free-agent cornerback Dominique Rodgers-Cromartie said he's in no rush to make a decision in free agency, and he may wait until "April sometime." The Redskins have shown some interest in DRC, but the veteran cornerback won't sign with them right away. Rodgers-Cromartie didn't intercept a pass last year for the first time since 2011, but he can still offer teams a veteran presence in the secondary. He had nine picks combined the previous two seasons with the G-Men. Washington is desperate for help in their secondary.

The Buffalo Bills re-signed running back Taiwan Jones to a one-year deal on Friday. Jones broke his arm in Week 9 against the Jets last year, but when healthy played a "gunner" role on special teams mainly. Unless Buffalo's running game suffers widespread injuries, Jones can be ignored for fantasy. He didn't have a single carry with the Bills in 2017 and had just one catch in eight games.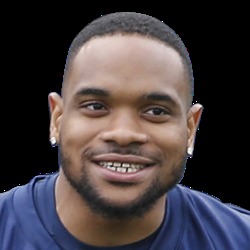 Free-agent running back Thomas Rawls is visiting with the Kansas City Chiefs on Friday, according to a source. Rawls had a promising rookie year in 2015 with 147 carries for 830 yards (5.6 yards per carry) and four touchdowns for Seattle, but an ankle injury later that year has doomed him since. He has been running behind an atrocious offensive line the last several seasons, but he also just hasn't been able to stay healthy. The Chiefs could offer him another shot, but he'd likely be buried on the depth chart if he makes the team.
Alex Okafor
Mar 16 1:40pm ET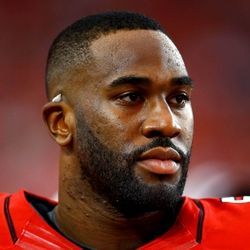 The New Orleans Saints re-signed linebacker Alex Okafor on a two-year deal worth up to $10 million, according to a source. Okafor was having an All-Pro season before he suffered a season-ending Achilles injury. He racked up 43 tackles and 4.5 sacks in just 10 games, and the Saints understandably want to see what he can do over a full season. New Orleans defensive unit is slowly becoming a scary group and one that fantasy owners should target as a sleeper.
Carolina Panthers tight end Greg Olsen is auditioning Friday to be an analyst on ESPN's Monday Night Football, according to sources. The 33-year-old could continue his career in 2018 if he doesn't get the job. Olsen played in just seven games last year because of a foot injury, which makes sense why he might be considering retirement. If he's not in the picture this year, it'd make Carolina much less explosive through the air. If Olsen returns and is healthy, he'll be a midrange TE1.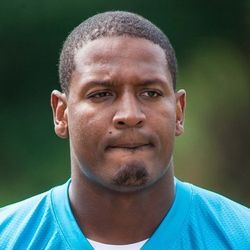 Free-agent tight end Ed Dickson is signing with the Seattle Seahawks on a three-year deal worth $14 million maximum, with one year fully guaranteed, according to a source. With Jimmy Graham headed to Green Bay and Luke Willson likely moving on as well, Dickson effectively becomes the team's top tight end option. He had 30 catches for 437 yards and a touchdown in 2017 with Carolina, but most of his production came with Greg Olsen (foot) sidelined. The 30-year-old Dickson is known as more of a blocking tight end -- he blocked on over 50 percent of his snaps with the Panthers -- so his fantasy upside is limited.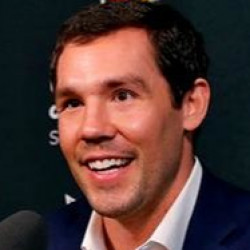 Free-agent QB Sam Bradford (Vikings) officially signed a one-year contract worth $20 million with the Arizona Cardinals on Friday, March 16.
John Denney
Mar 16 1:03pm ET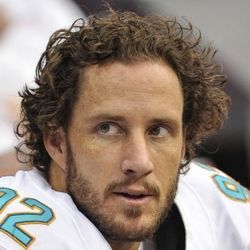 Updating a previous report, the Miami Dolphins re-signed LS John Denney to a one-year contract worth $1.015 million, including a $90,000 signing bonus.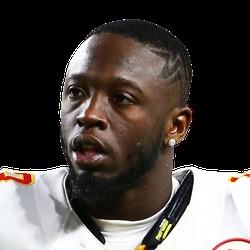 Updating a previous report, the Kansas City Chiefs re-signed WR De'Anthony Thomas to a one-year contract on Wednesday, March 14, worth $880,000, including a $90,000 signing bonus.