Marquez Valdes-Scantling
Jun 20 3:03pm ET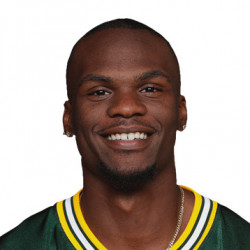 Green Bay Packers WR Marquez Valdes-Scantling created at least one step of separation on 70.3 percent of his targets (excluding screens), ranking third among the 72 receivers with at least 50 targets in 2018, according to Pro Football Focus.
Tarik Cohen
Jun 20 2:03pm ET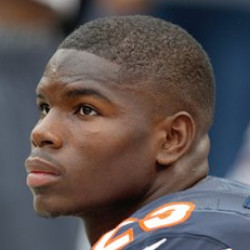 Chicago Bears RB Tarik Cohen is expecting to maintain his role as the team's change-of-pace back this season despite an overhaul with the rest of the Bears' backfield. 'I feel like I'm going to be doing the same things I was doing last year,' Cohen told SiriusXM NFL Radio on Thursday, June 20. 'My role is not going to change. I still have to be the receiving back, come in be the change of pace back, running the ball, be that speedy guy. I'm just prepared for anything however I get the ball.'
Fantasy Spin: Cohen totaled 1,169 yards and eight TDs on 170 touches last season which ranked 11th among backs in PPR scoring and 17th in standard. He has RB2 PPR value if your league mates are too high on rookie David Montgomery.
Andrew Luck
Jun 20 12:43pm ET
Indianapolis Colts QB Andrew Luck's strong red-zone play is a key to the Colts continuing their success inside the opponents' 20-yard line, head coach Frank Reich said earlier in June at the team's minicamp. 'You need really good quarterback play,' Reich said. 'We got that last year. If you look at Andrew's (Luck) career -- that was one of the things I looked at when I got here. I looked at what Andrew's career was on third down and red zone. He's been good at third down and red zone his whole career. We saw that last year.'
Fantasy Spin: Luck completed 67 percent of his red-zone passes in 2018 with 33 TDs and one interception -- a big reason why he finished fifth among fantasy QBs overall and is ranked as one of the top handful of available QBs this summer.
DeSean Jackson
Jun 20 12:23pm ET
Philadelphia Eagles WR DeSean Jackson, according to Pro Football Focus, had at least one step of separation on 67.6 percent of his targets in 2018, which ranked fifth among the 72 wideouts with at least 50 targets.
Fantasy Spin: Jackson is going from one crowded pass-catching corps (Buccaneers) to another, and he remains a boom-or-bust WR4/5 pick.
Colt McCoy
Jun 20 9:13am ET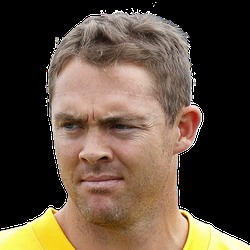 Washington Redskins QB Colt McCoy (leg) isn't being counted out of the battle for starting quarterback by the team. 'We would love for him to take some reps, but obviously his health is more important right now than anything, and that is the most important thing for him,' head coach Jay Gruden said about McCoy on the first day of minicamp. 'When his time comes it will come quickly. He will be ready.'
Geronimo Allison
Jun 20 3:03am ET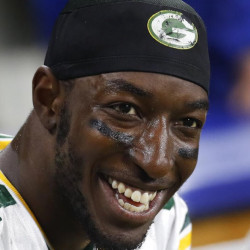 Green Bay Packers WRs Davante Adams, Geronimo Allison, Marquez Valdes-Scantling, Equanimeous St. Brown, Jake Kumerow, J'Mon Moore and Trevor Davis could all make the 53-man roster, in the opinion of Packers Wire's Zach Kruse, with Adams, Allison, Valdes-Scantling and St. Brown viewed as locks.
Josh Gordon
Jun 19 10:10pm ET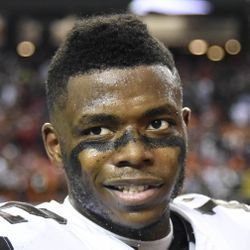 New England Patriots quarterback Tom Brady posted a video on his Instagram of him throwing to suspended wide receiver Josh Gordon. He has been suspended indefinitely by the league for multiple violations of the substance-abuse policy, but there is a "chance" that Gordon could be reinstated by training camp next month. This is further proof that the Patriots think Gordon will become eligible to play at some point in 2019. With New England's lack of receiver depth, they really hope he's available to them eventually. If active, Gordon is a fantasy relevant receiver with big upside after he caught 40 passes for 720 yards and three touchdowns in 11 games for the Pats in his first season with them last year.
From RotoBaller
Michael Roberts
Jun 19 10:00pm ET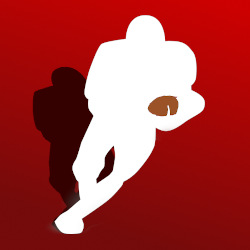 The Green Bay Packers waived tight end Michael Roberts (shoulder) with a failed physical on Wednesday less than a week after he was cut by the Lions following a voided trade to the Patriots. The 25-year-old landed on Injured Reserve last year with the shoulder injury and has appeared in 23 games for the Lions with 13 catches for 146 yards and three touchdowns after being a fourth-round pick in 2017. He can go on being ignored in fantasy leagues even if he latches on for good with another squad.
From RotoBaller
Jalin Marshall
Jun 19 6:33pm ET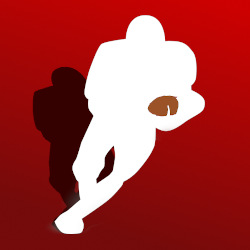 Free-agent WR Jalin Marshall (Raiders) has been suspended by the NFL for the first four games of the 2019 season.
Michael Roberts
Jun 19 5:33pm ET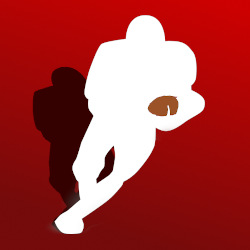 Green Bay Packers TE Michael Roberts (undisclosed) was waived Wednesday, June 19, with a failed physical designation, according to a source.
Ian Thomas
Jun 19 5:30pm ET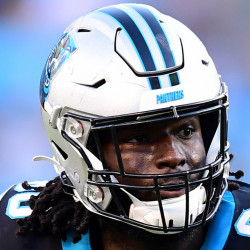 Carolina Panthers tight end Ian Thomas (leg) was seen riding the stationary bike on the sidelines during offseason practices, and his left leg was wrapped in a sleeve. Head coach Ron Rivera said he is hopeful Thomas will be ready to go for training camp and the preseason. Thomas figured to have a large role heading into 2019, but veteran Greg Olsen is back. As long as Olsen (foot) can remain healthy, Thomas will likely see sporadic playing time. However, Olsen's health has been a major concern over the past two seasons, and Thomas could be just one play away from a big role. He is one to remember for waiver wire purposes during the season.
From RotoBaller
Domata Peko
Jun 19 5:23pm ET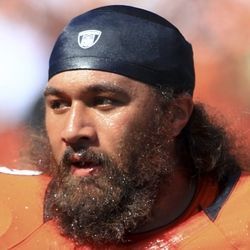 Free-agent DT Domata Peko (Broncos) said he would be interested in signing with the Los Angeles Rams or Los Angeles Chargers.
KeeSean Johnson
Jun 19 5:20pm ET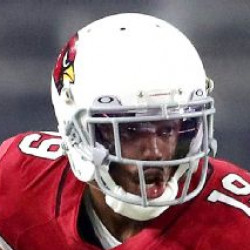 Arizona Cardinals rookie wide receiver Keesean Johnson is one of the three rookie receivers the team brought in during the draft, along with Hakeem Butler and Andy Isabella. Johnson didn't run the quickest 40-yard dash of the trio at the NFL Scouting Combine, but wide receivers coach David Raih likes Johnson's game. "You could put a glass of water on his head and he could run 80 yards without spilling a drop," Raih said. "He's like a motorcycle. It's all one piece." The trio of rookies will have a fierce battle for targets behind future Hall of Famer Larry Fitzgerald and second-year wideout Christian Kirk. One rookie will likely have a larger role, while one might be the fourth or fifth receiver and fighting for crumbs. It's a battle to watch in training camp and the preseason before investing too much.
From RotoBaller
Brandon Williams
Jun 19 5:00pm ET

The Arizona Cardinals released veteran cornerback David Amerson, meaning Robert Alford will either remain at right cornerback during the absence of Patrick Peterson (six-game suspension), or move left during his suspension. If he moves, Byron Murphy and Tramaine Brock would compete for the starting job at right cornerback for the first six games. The team also has Nate Brooks, Chris Jones, Deatrick Nichols and Brandon Williams jockeying for position. It's going to be a spirited battle in training camp and the preseason, and the Cardinals defense should be improved heading into 2019, but not necessarily enough to warrant fantasy consideration outside of the deepest leagues.
From RotoBaller
Ricky Seals-Jones
Jun 19 5:00pm ET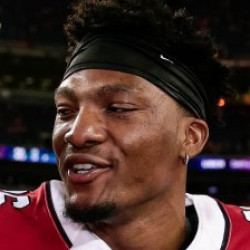 Arizona Cardinals tight end Ricky Seals-Jones (neck) has been able to participate in organized team activities (OTAs), but he and fellow tight ends Charles Clay and Maxx Williams are finding the looks rather scarce in head coach Kliff Kingsbury's new spread offense. Early on in offseason practices the Cardinals have used a 10 Personnel package frequently, featuring four wide receivers, one running back and no tight ends on the field. RSJ, Clay and Williams might be fighting for scraps in the offense, and their fantasy outlooks are rather bleak at the moment.
From RotoBaller
Chase Edmonds
Jun 19 4:50pm ET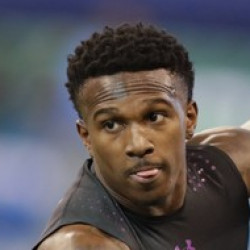 Arizona Cardinals running back Chase Edmonds is making adjustments on the field and trying to put himself in better shape for a larger role in 2019. "I come on that field every day a lot more confident in my abilities," Edmonds said. "Last year was kind of walking on eggshells, and my mentality was more like to not mess up, as opposed to just make big plays." He played the spread offense in college, and is excited by head coach Kliff Kingsbury's new scheme, too. David Johnson will be the bellcow in Arizona, as long as he is healthy, but Edmonds is a player to watch in deeper fantasy leagues, particularly in PPR formats.
From RotoBaller
Michael Thomas
Jun 19 11:53am ET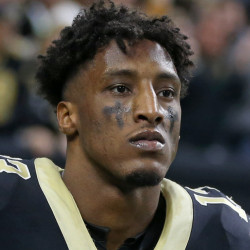 New Orleans Saints WR Michael Thomas and the team remain far apart in contract talks, and nothing is imminent. However, both sides are motivated to get a deal done.
Fantasy Spin: Thomas is an elite WR1 whether he has a new deal in place or not.
Josh Gordon
Jun 19 11:53am ET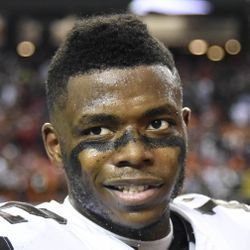 New England Patriots WR Josh Gordon, who is on the Reserve/Commissioner Suspended list, posted a video of him working out with Patriots QB Tom Brady Wednesday, June 19.
Fantasy Spin: There has been speculation that Gordon could be reinstated again, and he's still such a tease of a fantasy asset. Keep tabs on his situation.
C.J. Prosise
Jun 19 2:33am ET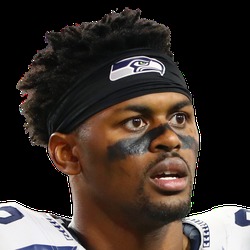 Seattle Seahawks RB C.J. Prosise could be cut in order to keep RBs J.D. McKissic and Travis Homer, in the opinion of the Seattle Times' Bob Condotta, who believes the team may not be able to sneak Homer onto the practice squad and that McKissic's dependability gives him an edge over Prosise.
Nick Vannett
Jun 19 2:33am ET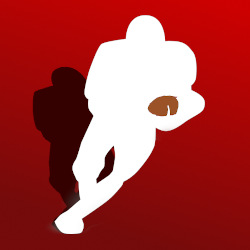 Seattle Seahawks TE Will Dissly (knee) is the only lock to make the 53-man roster among its tight ends, in the opinion of the Seattle Times' Bob Condotta, who gives the edge to TEs Nick Vannett and Jacob Hollister for the other two spots.