Jordan Howard
Mar 26 4:53pm ET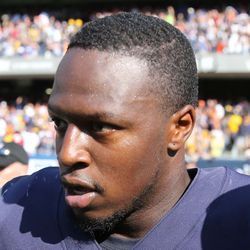 Chicago Bears RB Jordan Howard still has a role with the Bears, but he could still be traded nonetheless, according to head coach Matt Nagy.
Fantasy Spin: Trade talk involving Howard has waned recently, but he's seemingly not as valuable to Chicago's offense as his counterpart Tarik Cohen. It's not that Howard has necessarily under performed. He's scored 25 total times and averaged over 1,312 yards in his first three seasons. He's a solid standard RB2 assuming he stays in Chicago.
Marqise Lee
Mar 26 4:33pm ET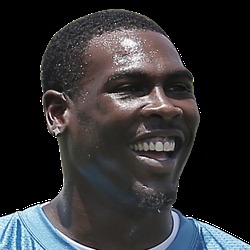 Jacksonville Jaguars WR Marqise Lee (knee) is expected to be ready late in the preseason as he continues to recover from ligament damage, according to head coach Doug Marrone.
Fantasy Spin: Lee has the ability to be the most reliable wide receiver on the Jaguars when he's at full health. That receiving corps is somewhat of a crapshoot, but Lee owns a WR3 ceiling.
Jared Goff
Mar 26 4:13pm ET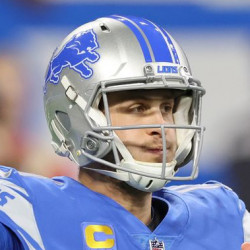 Los Angeles Rams QB Jared Goff's potential contract extension isn't a top priority currently, according to head coach Sean McVay. 'Whether it happens this year, next year, those are things we haven't really gotten into in depth about yet,' McVay said.
Fantasy Spin: Goff had one of the worst Super Bowl performances in recent memory, but his regular season was stellar. Another season of over 4,600 yards and 30+ touchdowns should get him that extension. He's comfortably in QB1 territory heading into his fourth season.
Sean Mannion
Mar 26 3:53pm ET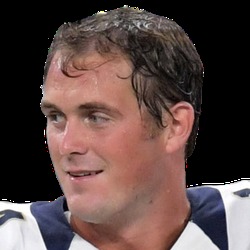 Free-agent QB Sean Mannion (Rams) has a visit scheduled with the Minnesota Vikings later this week, according to a source.
Damiere Byrd
Mar 26 3:03pm ET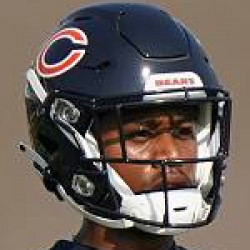 Free-agent WR Damiere Byrd (Panthers) signed a one-year contract with the Arizona Cardinals Tuesday, March 26. Financial terms were not disclosed.
Damiere Byrd
Mar 26 3:00pm ET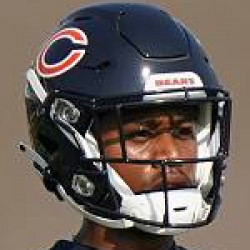 The Arizona Cardinals signed free-agent wide receiver Damiere Byrd to an undisclosed one-year deal on Tuesday. He spent the last four years with the Panthers and played in 17 games over the last three years while spending his rookie year on the practice squad. Byrd caught 12 passes for 129 yards and two touchdowns with Carolina and also worked as a kickoff and punt returner. He's mainly receiver depth for Arizona and will likely make his biggest impact on special teams.
From RotoBaller
Chris Ivory
Mar 26 3:00pm ET
The Buffalo Bills plan to release running back Chris Ivory after signing veteran Frank Gore this offseason, according to ESPN's Adam Schefter. Releasing Ivory will save the team $2.15 million against the salary cap and will cost $750,000 in dead cap money. The veteran averaged just 3.3 yards per carry on 115 attempts in 2018 and hasn't averaged more than 3.8 YPC since 2016. The 31-year-old won't have a robust market in free agency.
From RotoBaller
Antonio Gates
Mar 26 2:53pm ET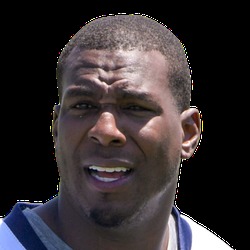 Free-agent TE Antonio Gates (Chargers) could still be re-signed by the Los Angeles Chargers, according to head coach Anthony Lynn.
Antonio Gates
Mar 26 2:40pm ET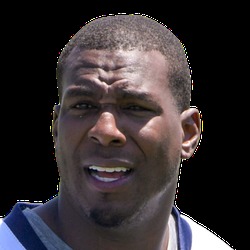 Los Angeles Chargers head coach Anthony Lynn said the return of veteran tight end Antonio Gates is "absolutely" a possibility for the 2019 season. Gates has very little left and would likely be third on the tight end depth chart behind Hunter Henry and Virgil Green if he returned as a free agent. He had just 28 catches for 333 yards and two touchdowns in a full season in 2018. Gates is no longer fantasy relevant if he returns for another season.
From RotoBaller
Chris Ivory
Mar 26 2:33pm ET
Buffalo Bills RB Chris Ivory is being released Tuesday, March 26, according to a source.
Cam Newton
Mar 26 2:23pm ET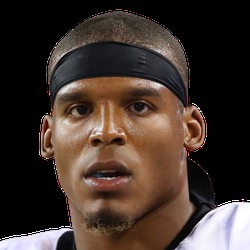 Carolina Panthers QB Cam Newton (shoulder) has encouraged head coach Ron Rivera by the progress he has made in his recovery from shoulder surgery in January. 'I look forward to seeing him soon,' Rivera said, 'but just very happy that things are trending in the right direction.' The Panthers are confident that Newton will be ready for training camp.
Fantasy Spin: It was an off year for Newton as he missed two games and finished outside of QB1 territory. Assuming he does make a full recovery from the shoulder issue then it would be a surprise not to see him back among No. 1 fantasy quarterbacks in 2019.
Matthew Stafford
Mar 26 2:03pm ET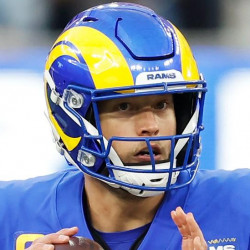 Detroit Lions QB Matthew Stafford was the target of an attempted trade by the Miami Dolphins during the 2018 offseason, according to multiple league sources.
Fantasy Spin: A year later, Ryan Tannehill is gone, Ryan Fitzpatrick is in but the Dolphins are still searching for their franchise QB. Expect Miami to strike in the first round of the draft.
Will Dissly
Mar 26 1:50pm ET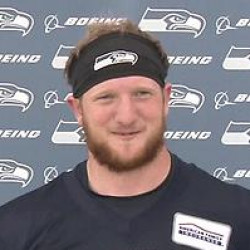 Seattle Seahawks head coach Pete Carroll said that tight end Will Dissly (knee) has been working out and is doing well in his rehab, but it won't be until training camp that he is back on the field. Dissly played in four games (eight catches, 156 yards, two touchdowns) before tearing the patellar tendon in his knee. With Nick Vannett and Ed Dickson also options at the position in 2019, there's no guarantee Dissly will develop a fantasy relevant role for Seattle coming off this injury.
From RotoBaller
Darren Waller
Mar 26 1:40pm ET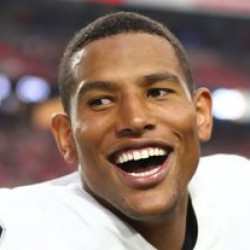 Oakland Raiders head coach Jon Gruden said that the team will give tight end Darren Waller "a chance of a lifetime" in 2019 now that Jared Cook moved on in free agency. Lee Smith is currently listed atop Oakland's tight end depth chart, so Waller will be given a chance. However, the Raiders are also expected to address the position in next month's draft. Waller has 18 receptions for 178 yards and two touchdowns in his three NFL seasons and will be a very deep sleeper in fantasy if he's the team's top pass-catching tight end.
From RotoBaller
Darren Sproles
Mar 26 1:30pm ET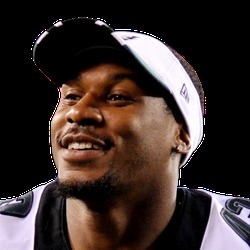 Philadelphia Eagles head coach Doug Pederson isn't ruling out the return of running back Darren Sproles, who has yet to make a decision on whether he will retire. Sproles is ready to retire, but he's played in nine games the last two seasons and wants to go out on a good note. He ran the ball 29 times for 120 yards and a score while adding 15 receptions for 160 yards and two more touchdowns in his six regular season games in 2018. Even if Sproles returns, his fantasy upside is all but diminished at this point in his career.
From RotoBaller
Doug Baldwin
Mar 26 1:20pm ET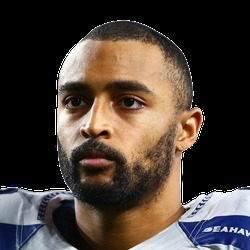 Seattle Seahawks head coach Pete Carroll said that wide receiver Doug Baldwin will undergo sports hernia surgery on April 4. There is no real timetable for when Baldwin will be healthy heading into next season. The 30-year-old receiver dealt with multiple injuries in a disappointing 2018 season and is no lock to be ready for Week 1 at this point. He caught only 50 passes for 618 yards and five touchdowns in 13 games last year. It's safe to say his fantasy value is dropping quickly.
From RotoBaller
Jordan Howard
Mar 26 1:20pm ET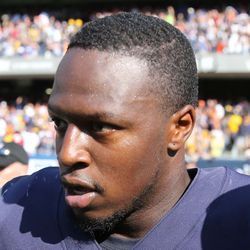 The Chicago Bears could explore trade offers for running back Jordan Howard this offseason, according to head coach Matt Nagy. Despite scoring nine touchdowns in back-to-back seasons, Howard saw a career-low 250 rushing attempts for 935 yards in his third season in Chicago and first under Nagy. The 2016 fifth-round pick isn't as good of a fit in Nagy's offense and has become more touchdown-dependent for fantasy owners with the Bears. A trade could boost his fantasy stock back up.
From RotoBaller
Willie Snead
Mar 26 1:10pm ET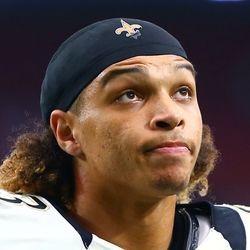 The Baltimore Ravens didn't address their wide receiver position in free agency, meaning Willie Snead and Chris Moore, who combined for two touchdowns last year, are currently at the top of the receiver depth chart. Jordan Lasley (inactive all year), Jaleel Scott (coming off Injured Reserve) and Quincy Adeboyejo (coming off IR) round out the group. General manager Eric DeCosta is preaching patience and also expects the team to address the position through the draft. It also speaks to the direction Baltimore is going now that Lamar Jackson is their franchise quarterback. Ravens receivers combined for an NFL-low 45 catches for 520 yards and three touchdowns after Jackson took over for Joe Flacco in Week 11. Mississippi's D.K. Metcalf, Ohio State's Parris Campbell, Iowa State's Hakeem Butler and Oklahoma's Marquise Brown have been linked to Baltimore at No. 22 in the first round.
From RotoBaller
Jimmy Smith
Mar 26 1:10pm ET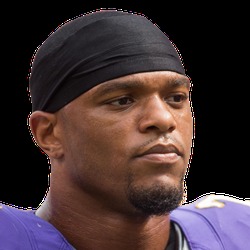 Baltimore Ravens general manager Eric DeCosta all but affirmed that veteran cornerback Jimmy Smith will remain with the team in 2019. "One of the greatest strengths of our team right now is our secondary. I think it would be foolish for us to make a strength a weakness for no reason," DeCosta said. Smith is entering his age-31 season and hasn't played more than 12 games since 2015, but he brings a veteran presence to Baltimore's secondary. The Ravens also added All-Pro safety Earl Thomas in free agency.
From RotoBaller
Sam Darnold
Mar 26 1:00pm ET
New York Jets general manager Mike Maccagnan is still letting teams know that the No. 3 overall pick in the draft is for sale. The Jets traded up to the third pick last year from No. 6 to take Sam Darnold. Several teams could be interested in moving up to No. 3 this year in order to take a quarterback. Because of the draft-day trade to land Darnold, the Jets don't have a current second-round pick.
From RotoBaller