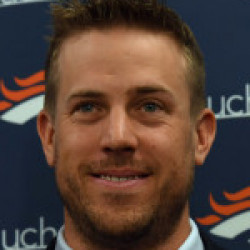 Denver Broncos general manager John Elway said he's not worried about Oklahoma quarterback Baker Mayfield's size. "He's overcome the size issue," Elway said. The Broncos recently had Mayfield in for a visit and were able to coach him during the Senior Bowl. All indications suggest they like him, and even though the Broncos are shopping the No. 5 overall pick in the draft, they could certainly select him fifth overall if he's still available. Depending on where Mayfield lands, he could be a redraft option in deeper leagues, but in Denver he'd likely sit and learn behind Case Keenum in 2018.
Shane Ray
Apr 19 3:10pm ET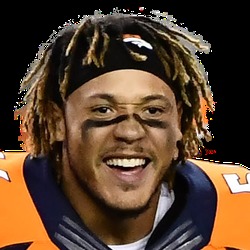 Denver Broncos general manager John Elway said the team hasn't decided whether they will pick up linebacker Shane Ray's fifth-year option. Ray is coming off a disappointing season in which he recorded just 16 tackles and one sack in eight games due to injury. He was coming off a career-high eight sacks in his sophomore season in 2016, and the Broncos need him healthy and effective in 2018 across from Von Miller.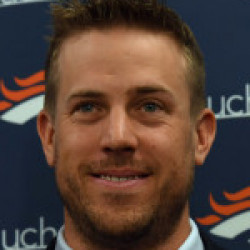 Denver Broncos general manager John Elway said that the team's fifth overall pick in the draft is for sale. There had been talk that the Broncos would consider moving back in the first round if their top quarterback prospect was gone by the time their fifth pick was up, and now it's official. Denver might also be looking for a running back early after releasing C.J. Anderson, but Penn State running back Saquon Barkley isn't expected to make it past the Giants at No. 2. With Case Keenum under center in 2018, the Broncos may be content waiting a little longer for a future signal caller. There could be a lot of value in trading back this year with so many teams desperate for a franchise QB. The Bills, Cardinals and Patriots could be potential trade partners.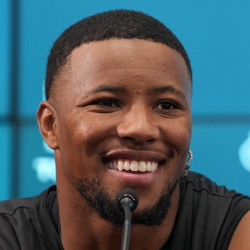 According to Cleveland Browns general manager John Dorsey, the team is still considering running back Saquon Barkley with the first overall pick in the draft. Dorsey replied, "Why wouldn't I" when a reporter asked him whether he would consider Barkley with the first overall pick in the draft. Most speculation around the league, and among fans, has the Browns using the first overall pick on one of the top four quarterbacks in the draft. That is still likely to happen, but Dorsey would be foolish to admit he isn't considering Barkley at No. 1 overall, in case another team gets desperate and wants to trade to move up. The smart money would still be on the Browns taking a quarterback first overall on April 26.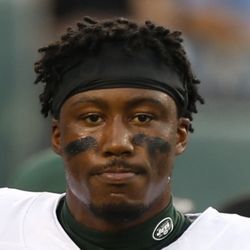 The New York Giants are releasing wide receiver Brandon Marshall on Thursday, according to a source. This isn't a big surprise after the colorful receiver had just 18 catches for 154 yards and no touchdowns in five games in his only season with the Giants before suffering a season-ending ankle injury. The 34-year-old has declined in recent years and is two years removed from his last 1,000-yard season. Marshall still has size and experience, but he'll be more of a role player wherever he lands next. The removal of Marshall from the roster could be New York's first steps towards a possible signing of free-agent wideout Dez Bryant, who was released by the Cowboys next week.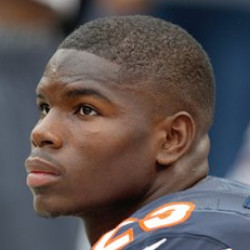 Chicago Bears running back Tarik Cohen, who has added muscle this offseason and is up to 190 pounds, has trained his focus on becoming more polished as a receiver. New head coach Matt Nagy, who helped Chiefs receiver Tyreek Hill become a 1,000-yard man in 2017, is looking forward to creating mismatches with Cohen out of the backfield. "We're going to teach him everything we can and move him around and do different things," Nagy said. "That's not a secret. So how do we get him to where we want him to be when the season starts?" While training this offseason, Cohen ran routes as a receiver to help refine his route running, and he's also expressed excitement for run-pass option plays that will be featured in Nagy's offense. Cohen ran for 4.3 yards per carry and two touchdowns in his rookie year, but more impressively he had 53 catches for 353 yards and an additional touchdown through the air in 16 games. Jordan Howard will be the primary back on early downs, but it's no secret that Cohen's role will be increased, making him a fine target in PPR leagues or as Howard's primary handcuff.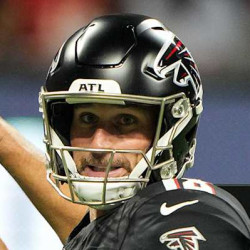 Tampa Bay Buccaneers quarterback Jameis Winston and wide receiver DeSean Jackson have been working on improving the chemistry of their deep ball this offseason after head coach Dirk Koetter made it a point to highlight all the times Winston and Jackson failed to hook up on open deep throws in 2017. "Me and DeSean, we have spent a lot of time together this offseason whether it was on the phone, Facetime or even at his house," Winston said. "He will be in Tampa -- not necessarily in the building, sometimes -- so we're going to find times and slots where we can work outside of the facility to help build our connection." D-Jax caught just five passes of 20 yards or more last year and finished the season with 50 grabs for 668 yards and only three touchdowns, some of the lowest marks of his career. In two seasons in Washington with Kirk Cousins, Jackson had 26 passes of 20-plus yards, which was third most of any player in the NFL. While Cousins targeted Jackson 48 times on deep passes, Winston targeted him just 25 times on passes of 20-plus yards. With another year to work together, expect Winston and Jackson to be more efficient in their deep hookups. While Jackson is always better in standard-scoring formats than PPR ones, he should be able to improve on his numbers from last season, making him a potential value pick in drafts.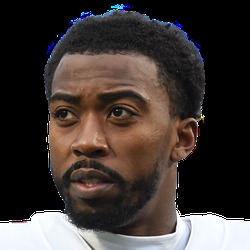 As the 2018 NFL draft draws near, add former Cleveland Browns general manager Phil Savage to the list of those who believe the Browns will select quarterback Josh Allen with the first overall pick. Savage, who is now the director of the Senior Bowl, stated in a radio interview, "If you asked me that a week ago, I'd give you a different answer than I'm going to give you right now, but in my estimation, with Tyrod Taylor being in place as the starter for 2018, I think they do have time to work or develop behind the scenes one of these quarterbacks that they take. And in that division, in that environment weather-wise, AFC North, I think it could conceivably be Josh Allen when it's all said and done." There have been plenty of rumors linking Allen to the Browns over the past few weeks, although it remains a mystery what the team does with the pick. As has been proven time and again, it is hard to trust anything NFL teams say during draft season. The NFL draft kicks off on Thursday, April 26.
Chuck Pagano
Apr 19 12:53am ET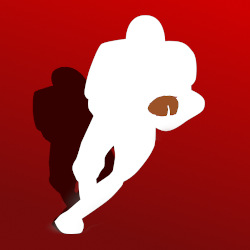 Former Indianapolis Colts head coach Chuck Pagano said he expects to work as a consultant for the NFL during the upcoming season.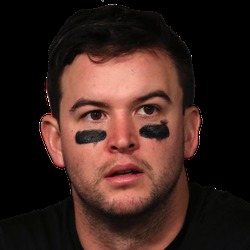 The belief is that three quarterbacks will be selected within the first five picks of this year's draft, which means one quarterback of USC's Sam Darnold, Wyoming's Josh Allen, Oklahoma's Baker Mayfield and UCLA's Josh Rosen could slide down in the first round. Rosen is believed to be the second best overall prospect at his position behind Darnold, but Rosen may be the one to fall a bit. There have been durability concerns and questions around his intangibles as a leader under center. Rosen missed half of his sophomore season with a shoulder injury and had two concussions in 2017. If Rosen does fall, the Bills (pick No. 12) could be an option to trade up for him, as they currently have A.J. McCarron as their starter entering the 2018 season.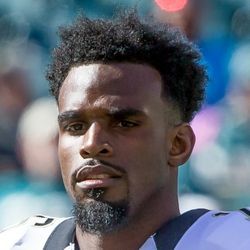 Free-agent wide receiver Brandon Coleman is re-signing with the Saints, according to a source informed of the situation. Coleman has recorded 79 catches for 1,099 yards and eight touchdowns in his four seasons with the Saints, but he had just 23 receptions (a career low) for 364 yards and three touchdowns in a full season in 2017. With Michael Thomas, Ted Ginn and Cameron Role ahead of him on the depth chart, Coleman is unlikely to carve out consistent fantasy value unless an injury happens ahead of him.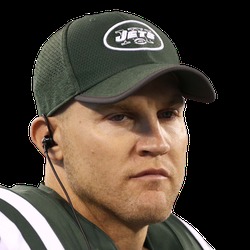 From what ESPN draft analyst Todd McShay is hearing, the New York Jets may prefer Oklahoma quarterback Baker Mayfield at No. 3 overall over UCLA quarterback Josh Rosen. Mayfield impressed the Jets in the pre-draft process and quited any concerns about his off-field issues with his 2017 arrest. General manager Mike Maccagnan has reportedly warmed to the idea of Mayfield over the last few months, too, and the only hangup is that he's barely over six-foot tall. The Jets love Wyoming quarterback Josh Allen's arm and athleticism, but they have concerns about his accuracy, so they could prefer USC QB Sam Darnold over Allen at No. 3. The bottom line is we really don't know until the names are called in the first round. Josh McCown and Teddy Bridgewater are currently on roster, but it's basically a lock that the Jets will select their signal caller of the future with their first pick, and whoever that is could be starting early in the 2018 season.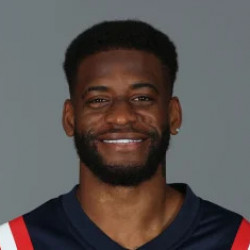 The Miami Dolphins are likely to pick up wide receiver DeVante Parker's fifth-year option, which is expected to be for around $9.5 million. It would be guaranteed for Parker only in the event of injury. Parker has been a disappointment in his three years with the Dolphins, and he caught 57 passes for 670 yards (career-low 11.8 yards per catch) and only one score in 2017 in 13 games. While he should have more opportunities in 2018 with Jarvis Landry no longer around, fantasy owners aren't really counting on Parker at this point. He's more of a WR3 option.
Tyvon Branch
Apr 18 9:03pm ET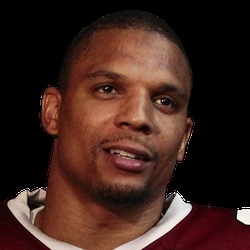 Free-agent SS Tyvon Branch (knee) is a player that the Cardinals are open to re-signing this offseason, according to general manager Steve Keim. Keim said the team is monitoring Branch's recovery from a knee injury.
Danny Trevathan
Apr 18 8:33pm ET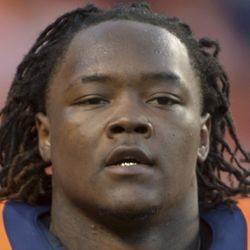 Chicago Bears LB Danny Trevathan was not present for the start of the voluntary minicamp Tuesday, April 17. Head coach Matt Nagy said he was not concerned about Trevathan's absence.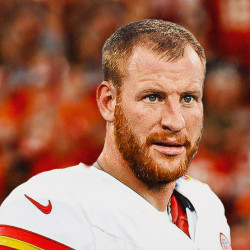 Philadelphia Eagles QB Carson Wentz (knee) said he does not have a definite timetable for his return but does intend to play Week 1.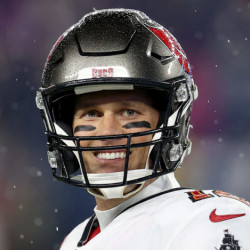 New England Patriots QB Tom Brady would like a new contract before the start of the 2018 season but it is not a pressing issue at this point. Brady is still expected to play next season.
Malik Hooker
Apr 18 6:33pm ET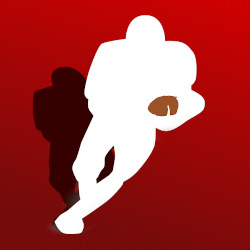 Indianapolis Colts S Malik Hooker (knee) would not say if he will be ready for the start of training camp.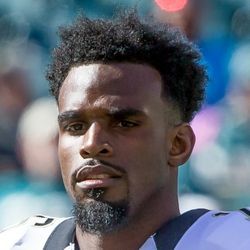 Free-agent WR Brandon Coleman (Saints) re-signed with the New Orleans Saints Wednesday, April 18, according to a source. Terms of the contract were not disclosed.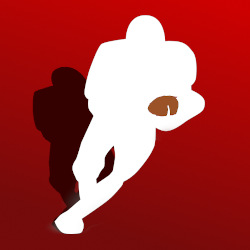 Buffalo Bills LBs Tanner Vallejo and Julian Stanford are competing for the starting middle linebacker job at this point, according to LB Lorenzo Alexander.