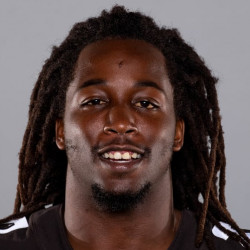 Cleveland Browns general manager John Dorsey said the team has a plan for running back Kareem Hunt up until his suspension begins for the 2019 season. Hunt was suspended eight games by the NFL for two violations of the personal-conduct policy. The running back won't appeal the suspension and Dorsey said he is "most proud" of the effort Hunt is taking to grow into the best version of himself. Hunt will obviously have his upside capped with Cleveland in 2019 because of his suspension for half the season and the fact that he'll be sharing the backfield with Nick Chubb when he makes his season debut.
From RotoBaller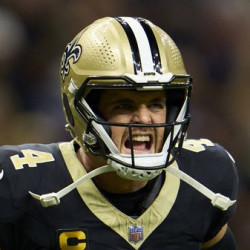 Oakland Raiders head coach Jon Gruden confirmed that Derek Carr will be the team's starting quarterback in 2019. While the Raiders believe in Carr, they will still send personnel to meet with Oklahoma quarterback Kyler Murray and Ohio State signal-caller Dwayne Haskins. The Raiders own the fourth overall pick in the first round of this year's draft, one of three first-round picks for Oakland. Carr, 28 on March 28, threw for a career-high 4,049 yards in 2018 with a 68.9 percent completion percentage, but he had just a career-low 19 touchdowns and 10 interceptions over a full season. Gaining receivers Antonio Brown and Tyrell Williams will help, but he's also losing safety blanket Jared Cook at tight end. Draft Carr as a QB2 with upside.
From RotoBaller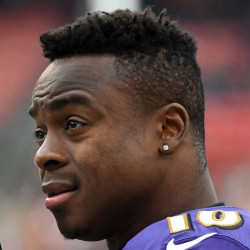 Former Philadelphia Eagles wide receiver Jeremy Maclin announced on Sunday that he is retiring from the NFL after 10 years. Maclin was drafted in the first round in 2009 and spent six seasons with the Eagles alongside DeSean Jackson and LeSean McCoy. He is the 10th leading receiver in Philly franchise history after compiling 343 catches, 4,771 receiving yards and 36 touchdowns. Maclin spent the last three years struggling with the Chiefs and Ravens.
New England Patriots TE Rob Gronkowski announced his retirement from the NFL Sunday, March 24.
Fantasy Spin: The Patriots have lost Gronkowski and Dwayne Allen this offseason, so they probably will be looking for a tight end early in the 2019 NFL Draft. None of the other tight ends on the Patriots roster have a lot of fantasy value.
New England Patriots tight end Rob Gronkowski announced on Sunday that he is retiring. The 29-year-old Gronk finished on a high note in the postseason and goes out on top with another Super Bowl ring, but he struggled to gain separation from defenders in the regular season and finished with 47 catches for 682 yards and three touchdowns during the regular season in 13 games. Gronkowski had four 1,000-yard receiving seasons and amassed a whopping 79 regular season scores in his nine-year career. He'll go down as one of the most dominant tight ends in NFL history. With Gronk no longer around, Stephen Anderson will be the top tight end on the depth chart, although he won't be much of a fantasy consideration. Losing Gronk as a safety blanket will surely affect quarterback Tom Brady negatively moving forward.
From RotoBaller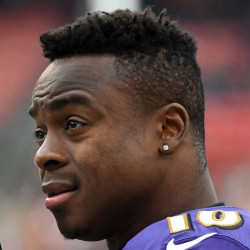 Free-agent WR Jeremy Maclin (Ravens) announced his retirement Sunday, March 24.
Michael Johnson
Mar 24 4:03pm ET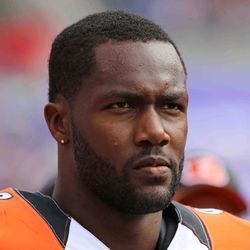 Free-agent DE Michael Johnson (Bengals) is not expected to re-sign with the Cincinnati Bengals this offseason.
George Iloka
Mar 24 4:00pm ET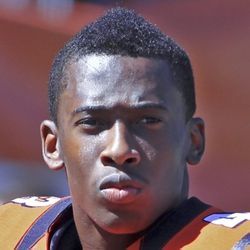 The Dallas Cowboys signed free-agent safety George Iloka to an undisclosed one-year deal on Saturday, according to NFL Network's Mike Garafolo. The seven-year safety played the first six seasons of his career with the Bengals but disappointed with only 16 tackles in 16 games (three starts) for the Vikings in 2018. It's looking like Iloka will have a starting role with his new team in Dallas.
From RotoBaller
Bryce Callahan
Mar 24 12:33pm ET
Denver Broncos CB Bryce Callahan (foot) is unlikely to participate in the team's draft-week minicamp as he recovers from a foot injury, head coach Vic Fangio said Sunday, March 24.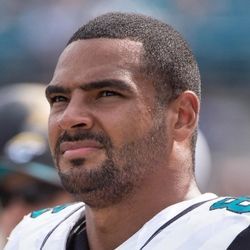 Free-agent TE Clay Harbor (Saints) is attempting an NFL comeback and also appears to be open to changing his position to fullback. He has resumed training in the hopes of earning a workout with a team this offseason. Harbor plans to move on if he has not been signed by the time training camps open.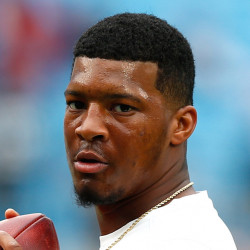 Tampa Bay Buccaneers QB Jameis Winston, who is listed at 6-foot-4 and 231 pounds, intends to add muscle during the offseason and wants to play at 250 pounds in 2019. 'I'm getting it. I'm going to play bigger this year. I'm about 250. Yeah. A solid 250. It's just about hydration and being at the peak body, too,'' Winston said.
Fantasy Spin: It's unclear why Winston feels the need to put on weight, although fantasy owners will probably take it if it allows him to stay on the field and improve on his deep passing. The arrival of head coach Bruce Arians figures to be a boon to his career, and there is little question he has a capable supporting cast with Mike Evans, Chris Godwin and O.J. Howard as his primary targets. If he doesn't thrive this season, he'll likely have no one but himself to blame.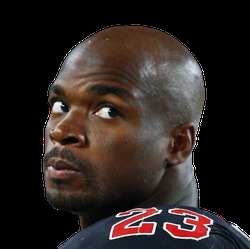 Washington Redskins RB Adrian Peterson called his 2018 season 'decent' and believes he is capable of more in 2019.
Fantasy Spin: Peterson rushed for 1,042 yards last year, but with Derrius Guice expected to be fully recovered from a knee injury, Peterson looks like more of a handcuff than a fantasy starter.
George Iloka
Mar 23 9:33pm ET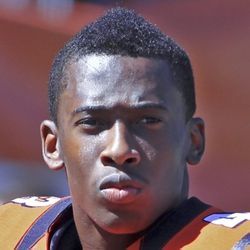 Updating a previous report, Dallas Cowboys SS George Iloka has agreed to a one-year deal, according to a source.
George Iloka
Mar 23 9:23pm ET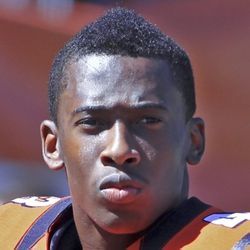 Free-agent SS George Iloka (Vikings) has agreed to sign with the Dallas Cowboys Saturday, March 23, according to a source.
George Iloka
Mar 23 5:03pm ET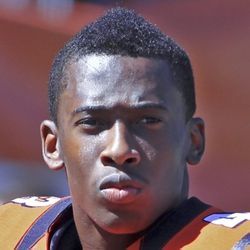 Free-agent SS George Iloka (Vikings) talked to the Minnesota Vikings at the NFL Scouting Combine about a possible return, but it appears like he will sign with another team this offseason.
Neiko Thorpe
Mar 23 2:33pm ET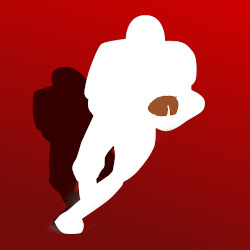 Free-agent CB Neiko Thorpe (Seahawks) re-signed with the Seattle Seahawks Saturday, March 23. Terms of the contract were not disclosed.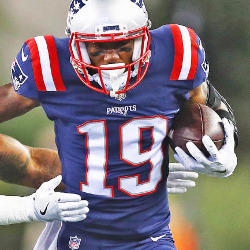 Free-agent WR Malcolm Mitchell (Patriots) said he plans to retire from professional football.
Rashaan Melvin
Mar 23 1:00am ET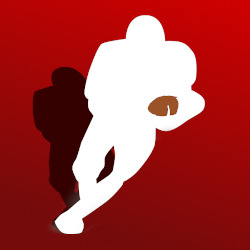 The Detroit Lions signed free-agent cornerback Rashaan Melvin to a one-year, $3.5 million deal on Friday, a source told ESPN's Adam Schefter. Melvin played for the Patriots in 2015 when head coach Matt Patricia was the defensive coordinator. The 29-year-old has been mostly a starter the last three seasons with the Colts and Raiders and had a career-high three interceptions with the Colts in 2017. He could be the replacement for Nevin Lawson, who signed with the Raiders earlier this week.
From RotoBaller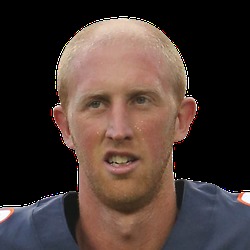 The Oakland Raiders signed free-agent quarterback Mike Glennon to a one-year, $2 million deal on Friday, according to NFL Network's Ian Rapoport. The 29-year-old will be with his fourth different team in the last four seasons and will serve as Derek Carr's backup in silver and black. Glennon has played in 27 games (22 starts) and is 6-16 as a starter in his five seasons in the NFL. He has 35 touchdown passes, 20 interceptions and an 84.0 quarterback rating. Glennon won't be fantasy relevant.
From RotoBaller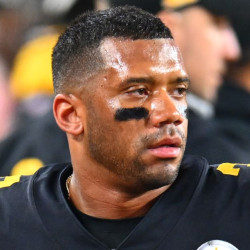 Seattle Seahawks QB Russell Wilson could make as much as $40 million per year on his next contract, according to Bucky Brooks of NFL.com.