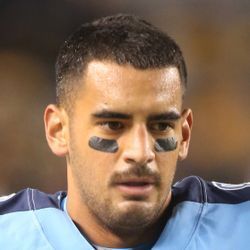 Tennessee Titans QB Marcus Mariota has been encouraged to take fewer hits by general manager Jon Robinson. 'The thing I've stressed to him, and I know our coaches have stressed to him is, Let's live to play another play,' Robinson said. 'Don't take that hit. If you feel the pocket coming down on you and you take off running, and the 'backer is coming off of coverage and he's coming screaming at you, throw the ball away. It's OK to punt, we'll get another crack at it. That's the main thing, it's stressing to him - to try as best as possible, like all quarterbacks do, to avoid getting hit.'
Fantasy Spin: Mariota's durability has been a problem with nagging injuries throughout his career. It has suppressed him to a low-end QB1 in fantasy.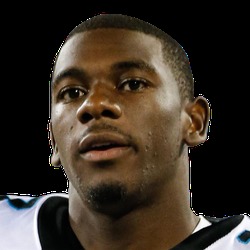 Indianapolis Colts WR Devin Funchess produced mixed results during organized team activities (OTAs) and minicamp, according to beat writer Kevin Bowen, although head coach Frank Reich said he was 'very encouraged' by what he saw during spring practices. 'We knew right away, you could tell day one that he was smart. (He was) not going to have a problem grasping the system,' Reich said. 'Then it's just a question of getting used to the way we do things, the way we teach things and then our schemes. I just thought he showed a very high aptitude for that.'
Fantasy Spin: To be fair, Funchess is learning a new system and getting acclimated to a new team, and he didn't have the luxury of working with Andrew Luck, who was held out of the offseason program. Funchess struggled with Jacoby Brissett, but he won't be working with him unless disaster strikes. Based on his struggles in 2018, Funch is only worth a late-round roster spot, but he could very well emerge as the No. 2 in Indy, and a decent WR4 or flex fantasy option sooner rather than later.
San Francisco 49ers RB Matt Breida will be in a crowded backfield heading into 2019 as long as everyone is healthy.
Fantasy Spin: Breida will be in a fierce battle in training camp and the preseason with Tevin Coleman, Jerick McKinnon, Raheem Mostert and Jeffery Wilson. Coleman is considered the frontrunner at this point, so Breida might be battling McKinnon to be up during the regular season if everyone is healthy, as Mostert is considered a lock due to his prowess on special teams.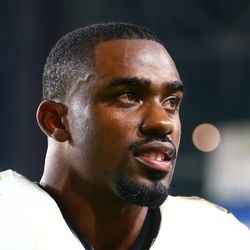 San Francisco 49ers RB Raheem Mostert is expected to be one of three running backs active during the regular season since he is the team's best special-teams player.
Fantasy Spin: Mostert has shown in the past that he can be effective running the ball, but that's unlikely to be his role in 2019 with the likes of Tevin Coleman, Jerick McKinnon and Matt Breida creating a logjam in the backfield. He has minimal fantasy appeal as long as everyone is healthy and ready to play.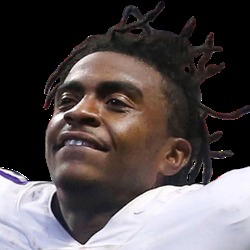 San Francisco 49ers RB Jerick McKinnon (knee) is expected to receive clearance near the start of training camp, as he makes his way back from an anterior cruciate ligament injury.
Fantasy Spin: The Niners have depth at the position with Tevin Coleman, Matt Breida, Raheem Mostert and Jeff Wilson, so McKinnon won't be rushed back until he is 100 percent. It also wouldn't be surprising to see him as a healthy inactive early in the season as a precaution, as long as Coleman and Breida are healthy themselves. As such, McKinnon is a risky fantasy proposition heading into 2019.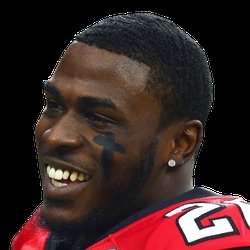 San Francisco 49ers RB Tevin Coleman is considered the odds-on favorite to be the closest thing to a lead back, beat writer Matt Maiocco suggests, especially since he has a history in head coach Kyle Shanahan's system.
Fantasy Spin: Coleman was the only player among Jerick McKinnon, Matt Breida and Raheem Mostert to practice during the offseason, so he likely has a leg up, too. He is likely your best bet when diving into the San Francisco running back pool on draft day.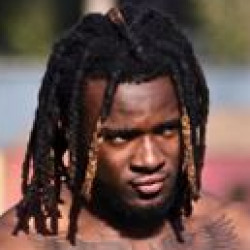 Tampa Bay Buccaneers RB Ronald Jones said he is focused on putting last year behind him and earning his opportunities going forward. Jones also said that he has spent more time watching the veteran backs to learn how to be a pro and has simplified how he catches passes.
Fantasy Spin: Jones has received positive marks from the coaching staff this offseason, and it sounds like he is trying to put his disastrous rookie season behind him. Of course, it remains to be seen if he will ever produce on the field, but if he puts it all together, he could take over the Tampa Bay backfield and emerge as a RB2. He's a great lottery ticket to grab later in drafts.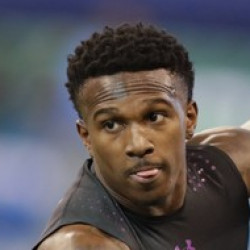 Arizona Cardinals RB Chase Edmonds will have a 'really nice role in the offense' this season, according to head coach Kliff Kingsbury.
Fantasy Spin: Kingsbury has also said he plans to use David Johnson as the feature back, so Edmonds isn't likely to have a big enough role to be more than a handcuff for fantasy owners in redraft leagues. That being said, he is an intriguing stash candidate in dynasty formats.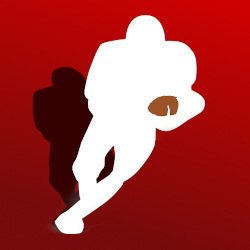 Cincinnati Bengals QB Jeff Driskel will likely be cut if QB Ryan Finley plays well enough in the preseason to be used as the backup quarterback, according to Geoff Hobson of Bengals.com.
New Orleans Saints QB Taysom Hill said he feels more comfortable with the responsibilities of being a wide receiver this season. 'I think it will be even easier because there was definitely a learning curve from a fundamental standpoint of getting out of breaks and routes and blocking all that I feel more comfortable doing that.'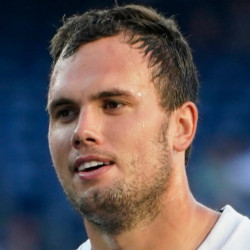 Los Angeles Chargers TE Hunter Henry has been making impressive catches during spring practices, according to head coach Anthony Lynn. 'Hunter is just doing what Hunter Henry does,' Lynn said. 'He makes plays.'
Fantasy Spin: Henry's ability has never been questioned, but an injury derailed what was supposed to be a breakout 2018 campaign. A year later, his upside hasn't changed, and Henry should be viewed as a low-end TE1 candidate.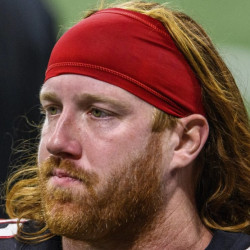 Baltimore Ravens TE Hayden Hurst (hamstring) was able to participate in minicamp after dealing with a hamstring injury during OTAs.
A'Shawn Robinson
Jun 23 9:03pm ET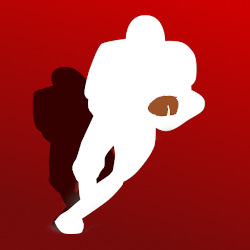 Detroit Lions DT A'Shawn Robinson (knee) was able to participate in minicamp, but he didn't seem as 'well conditioned' as the other defensive linemen, according to Dave Birkett of the Detroit Free Press.
Jarran Reed
Jun 23 8:53pm ET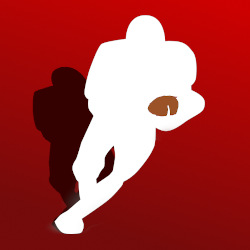 Seattle Seahawks DT Jarran Reed (hernia) was able to fully participate in minicamp.
Jaquiski Tartt
Jun 23 8:43pm ET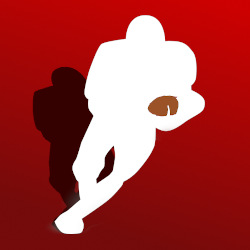 San Francisco 49ers SS Jaquiski Tartt (shoulder) was able to participate in minicamp.
Darqueze Dennard
Jun 23 8:43pm ET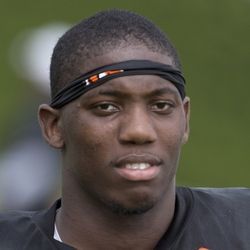 Cincinnati Bengals CB Darqueze Dennard (knee) was limited to rehab work during minicamp as he recovers from knee surgery.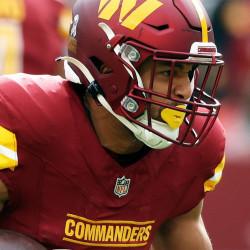 Los Angeles Chargers RB Austin Ekeler said he has focused on improving his route running during the offseason.
Fantasy Spin: Ekeler has shown some explosiveness as a change-of-pace back to Melvin Gordon, finishing with 959 total yards ad 39 catches last year. He he is too inconsistent to start as a long as Gordon is healthy, but Gordon owners will want to have Ekeler as a handcuff.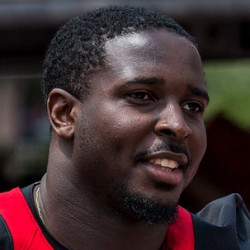 New England Patriots RB Sony Michel (knee) has been working out at QB Tom Brady's TB12 training facility this offseason while recovering from arthroscopic knee surgery in hopes of becoming a more explosive runner.
Fantasy Spin: Michel, a first-round pick in the 2018 NFL Draft, will be competing for work with James White, Rex Burkhead, and 2019 third-rounder Damien Harris in 2019. Michel projects to lead the backfield after racking up 981 yards from scrimmage and six total touchdowns last season, but he'll be a risky pick in New England's constantly shuffling rotation.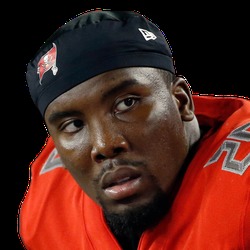 Tampa Bay Buccaneers RB Peyton Barber is still held in high regard by the team, according to Greg Auman of The Athletic. Auman adds the 25-year-old was the first rusher in the last five years to rack up 250-plus touches but fail to compile 1,000 yards from scrimmage in 2018.
Fantasy Spin: Barber scored six total touchdowns last year on 963 yards from scrimmage. An undrafted free-agent signing in 2016, he outperformed rookie second-rounder Ronald Jones II in 2018, but Jones' draft pedigree is likely to ensure he gets another look at a full workload as a sophomore. Barber has a decent floor as a mid-round selection, but he doesn't have a very high ceiling.
Jermaine Kelly
Jun 23 4:33pm ET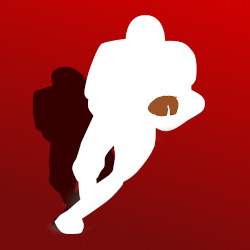 Houston Texans CB Jermaine Kelly, a seventh-round pick in the 2018 NFL Draft, has been impressing coaches and teammates this offseason after losing his rookie campaign to a torn hamstring. 'Jermaine's basically a rookie,' Texans head coach Bill O'Brien said. 'He didn't play last year at all. He was hurt in training camp, so this is really his rookie year. So, just like any rookie, he's still got a long way to go but he works hard. He's got a good attitude, he shows up every day and he tries to get better every day.'