Mackensie Alexander
Jun 17 2:43am ET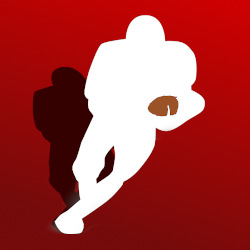 Minnesota Vikings CBs Mackensie Alexander and Trae Waynes have expiring contracts and might be candidates for extensions. 'I'm not thinking about that,' Waynes said. 'I'm worried about this season.'
Malik Hooker
Jun 17 2:33am ET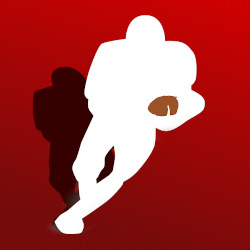 Indianapolis Colts FS Malik Hooker took part in the offseason program for the first time in three seasons, and he caught the eye of head coach Frank Reich.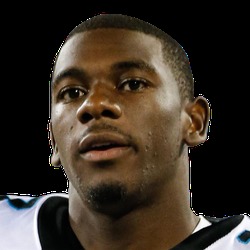 Indianapolis Colts WR Devin Funchess struggled to establish a consistent rapport with QB Jacoby Brissett during organized team activities (OTAs), as starting QB Andrew Luck was held out. Head coach Frank Reich still praised the aptitude and route running of Funchess.
Fantasy Spin: Funchess had a high drop rate in Carolina last season, and it appears he is off to a slow start in his new home. He is expected to fulfill the No. 2 receiver spot filled by Ryan Grant and Dontrelle Inman last season, so there is a possibility he re-emerges as a decent fantasy option working with Andrew Luck, but wait to see how he does in the preseason.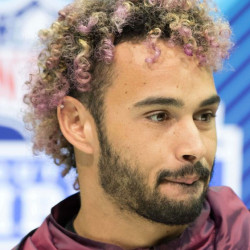 San Francisco 49ers WR Dante Pettis has impressed QB Jimmy Garoppolo and head Kyle Shanahan with his new physique and attention to detail. 'Dante's body is maturing,' Garoppolo said. 'He's coming out of breaks with power, he has speed.' 'He worked while he was away,' Shanahan said. 'He tried to get bigger. He worked more at his routes and he came here with the idea of 'Hey, I'm not just coming here to get better back in shape, I'm coming here to get better.''
Fantasy Spin: While it remains to be seen who will emerge as the top receiver in the San Francisco passing attack, Pettis is certainly a solid bet. He is set to open the year as a starter, and he flashed some upside at the end of last season. Consider him a WR4 with the upside to be a regular fantasy starter.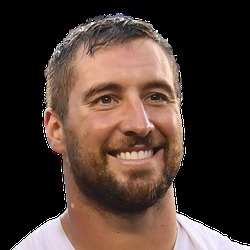 San Francisco 49ers TE Garrett Celek (back) 'faces some pretty big odds' to make the 53-man roster, according to Matt Maiocco of NBC Sports Bay Area.
Philadelphia Eagles WR DeSean Jackson has been embracing his role as a veteran and leader this offseason, according to Zack Rosenblatt of NJ.com. The 32-year-old was present for all but one session of voluntary organized team activities (OTAs) practices. 'He's done everything we've asked him to do,' receivers coach Carson Walch said. 'He's been great in the meeting room. Some of our young guys sometimes are in awe seeing DeSean Jackson in our building.'
Fantasy Spin: Jackson's expected to start on the right side for the Eagles, opposite Alshon Jeffery with Nelson Agholor in the slot. He led the league with 18.9 yards per reception with the Tampa Bay Buccaneers last season and finished with 774 yards and four touchdowns in just 12 games. His best games have been difficult to predict in the past, but he has a lot of upside as a WR3.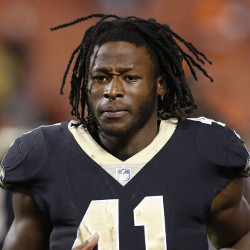 New Orleans Saints RB Alvin Kamara will be tasked with an expanded role in 2019 with the departure of backfield mate Mark Ingram. 'I'm so anxious to see like, 'What else?'' Kamara said recently. 'You know what I'm saying? What else could I do? Where else could I line up? How else could I be successful? That's the best part of this profession for me. What's the next step you're going to take? 'Ok, he was good last year. How are you going to prove that you are what you are?''
Fantasy Spin: Kamara went from 201 touches as a rookie to 275 this past season with 81 receptions each season. Latavius Murray has been added to help shoulder the RB load, but look for another 275-plus touches this season for Kamara who should be one of the first five RBs off the board in any fantasy draft format this summer.
Bradley Roby
Jun 16 2:03pm ET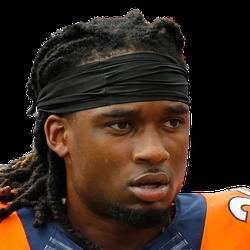 Houston Texans CB Bradley Roby (undisclosed) has been sidelined most of the offseason by an undisclosed soft-tissue injury. 'He hasn't done much, so we'll just have to see (him) in training camp,' O'Brien said, via the Houston Chronicle.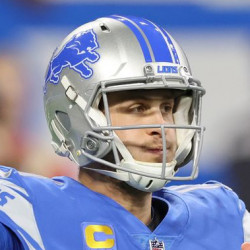 Los Angeles Rams QB Jared Goff is in line for a new contract, and Rams general manager Les Snead told the Los Angeles Times on Friday, June 14, that the team has had 'preliminary discussions' with Goff's agent, Ryan Tollner, regarding a timeline for talks. Los Angeles Times, Rams G.M. Les Snead said Friday that the Rams have had 'preliminary discussions' with Tollner regarding a timeline for talks regarding Goff's deal. '(It's) nothing heavy,' Snead said of the communications. 'No heavy lifting.'
Fantasy Spin: Meanwhile, Goff is coming off his best fantasy season yet, finishing seventh overall among fantasy QBs, and he should be valued as a low-end QB1 for 2019.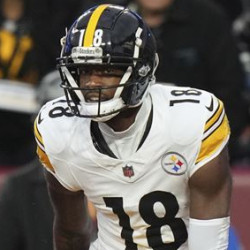 Los Angeles Chargers WR Mike Williams says he is preparing to take on an expanded role in 2019. 'We lost a big weapon in Tyrell (Williams), (so) a lot of people in the room have to step up,' Williams said Friday, June 14, on the the final day of the team's minicamp. 'I feel like me being the player that I am, I feel like I can do that... I feel like the role is going to change. I feel I'm going to get a lot more opportunities than I did last year. A lot more balls coming my way. I'm looking forward to it.'
Fantasy Spin: Williams was uber-productive last season as an NFL sophomore with 10 of his 43 receptions resulting in touchdowns and a league-best 83.7 percent of his catches going for first downs. Expect more targets and receptions for Williams this season but do expect a TD rate regression. He's a solid WR3.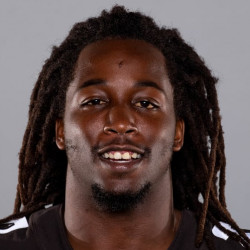 Cleveland Browns RB Kareem Hunt has drawn the praise of former Kansas City Chiefs TE Travis Kelce. 'I think so, without a doubt,' Kelce said Saturday, June 15, when asked if he believes the Browns are getting the best version of Hunt. '... I think you guys are getting an unbelievable athlete, somebody who can change the game with one or two carries, one or two touches and really give you a chance to win.'
Fantasy Spin: Hunt is suspended for the first eight games of the season due to his personal-conduct violations, but he could be a factor late in the fantasy season while also serving as a potential spoiler for Nick Chubb and his fantasy owners. Don't bother, though, with trying to stash Hunt from the start of the season unless you have the bench spot to burn.
The New York Giants may decide to carry only two quarterbacks on their 2019 roster if the coaching staff is convinced that QB Daniel Jones would be able to capably fill in for QB Eli Manning when called upon. Previously, it had been believed that Kyle Lauletta and Alex Tanney would be fighting for the No. 3 quarterback spot on the roster but there's a possibility that neither player will make the team. If the Giants opt to keep three QBs, Tanney is believed to have a slight edge over Lauletta.
Fantasy Spin: Both Manning and Jones should be regarded as low-end QB3s for now, especially following the departure of Odell Beckham Jr., although Jones has added value in dynasty formats. Tanney and Lauletta possess no fantasy value.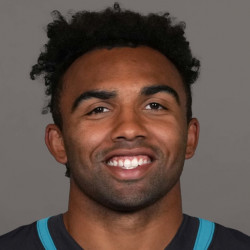 Arizona Cardinals WR Christian Kirk is displaying a 'good feel' for the offense under new head coach Kliff Kingsbury.
Cincinnati Bengals WR Cody Core (elbow) has been able to participate in minicamp.
Paul Worrilow
Jun 15 5:43pm ET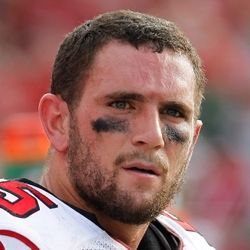 Philadelphia Eagles LB Paul Worrilow (knee) missed a week of practice this offseason because of a knee injury.
Jalen Mills
Jun 15 5:43pm ET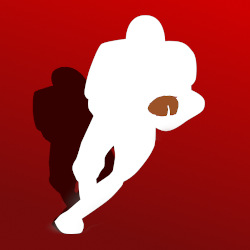 Philadelphia Eagles CB Jalen Mills (foot) did not do much during offseason workouts because he is still recovering from a foot injury.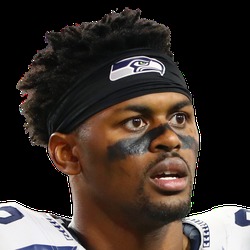 Seattle Seahawks RBs C.J. Prosise, J.D. McKissic and Travis Homer will all be candidates for the third-down back role during training camp. Prosise and Homer did miss some time this offseason because of hamstring injuries.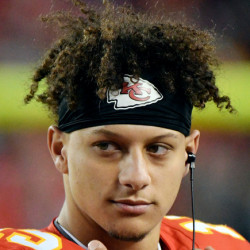 Kansas City Chiefs QB Patrick Mahomes said that he would work on his footwork during the period between minicamp and training camp. He said that he misses many plays because his feet are in the wrong position and he relies too heavily on his arm.
Fantasy Spin: Generally speaking, it is an ill-advised strategy to select a quarterback in the first round of fantasy football drafts but Mahomes may be the exception to that rule. The defending Most Valuable Player is worthy of consideration as the top quarterback off the board in all formats.
Jason Verrett
Jun 15 11:13am ET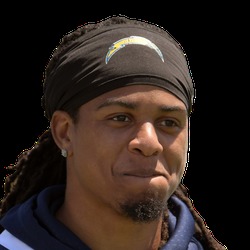 San Francisco 49ers' CB Jason Verrett (Achilles') is expected to remain in the Santa Clara area during the break leading up to training camp and hopes to be able to return to the field when camp begins. He was unable to participate in OTAs and mandatory minicamp while recovering from a torn Achilles' tendon.
Christian Jones
Jun 14 11:23pm ET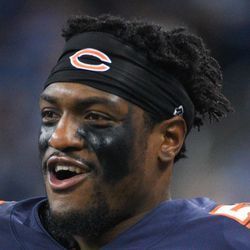 Detroit Lions LB Christian Jones (undisclosed) did not practice Thursday, June 14.